Whether your kids were inspired by the stunning flips, spins, and acrobatics of the Canadian gymnasts at the 2016 Summer Olympics, or you just need a safe place for them to burn off some of that endless energy, gymnastics provides a great introduction to sports.
Often called "the foundation of sport" for its conditioning qualities and its focus on strength, balance, coordination, and flexibility, gymnastics is one of the best activities for contributing to the overall development of a child. It provides the foundation for participation and future success in all other athletic activities.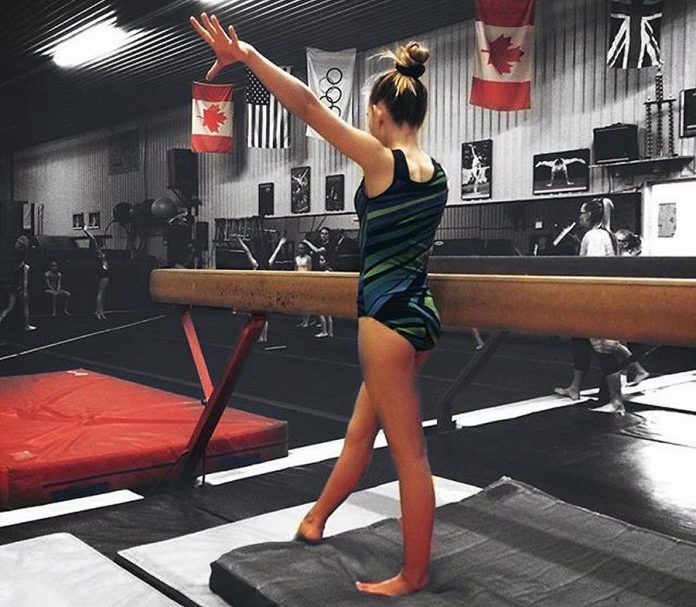 For 30 years, Champions Gymnastics (1931 Lansdowne St. West, Peterborough, 705-743-9338) has been offering safe and high-quality gymnastics programs for kids and youth at all levels of performance — providing the perfect balance of fun, challenge, risk taking, skill acquisition, team spirit, and achievement.
This includes recreational gymnastics for boys and girls from toddlers to late teens, and competitive programs including interclub, provincial, and national training opportunities for athletes.
Registration for the fall recreational gymnastics programs is now open and will run for eight weeks. Each program is offered in five sessions between September and June, with an additional session offered in the summer.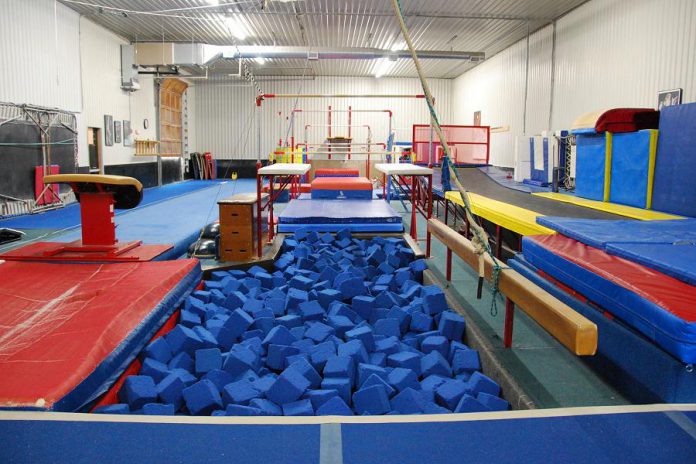 Designed to be fun and non-competitive, the classes encourages kids to work at their own pace. They have the opportunity to learn a wide variety of gymnastics skills and basic fundamental movements such as swinging, landing safely, jumping, and running.
"Gymnastics is a way for kids to experiment with their bodies in a controlled environment," says owner and head coach Marcel Rene.
Champions Gymnastics hosts in-house expositions twice a year, called Gymfest, for all gymnasts in the recreational programs to showcase routines and learned skills to family and friends.
Humble beginnings
As the club's slogan states, "this is where the dream begins," Rene says. "Champions Gymnastics is all about helping children reach their personal best, no matter the level they are participating in. That has been our goal from day one."
The gymnastics curriculum is designed to nurture each child whether he or she dreams of mastering Olympic-level twists and flips or simply wants to experience the excitement of seeing what their bodies can do.
Rene, who has coached gymnastics for nearly 45 years and is Level 3 certified, has seen many champion athletes start from humble beginnings at their facility. Some are now coaching and advising younger children participating in the recreational programs and even judging some of the friendly competitions like Gymfest.
"They recognize this is where they began," he says. "In some cases, we've watched two- and three-year-olds do the gymnastics program here at our club, and now, 10 years later, these kids are competing at a very high level at 12 and 13-year-olds."
A development sport
Gymnastics provides a bonanza of benefits from independence to mental training to camaraderie — a "great development sport lending itself to almost any activity a child wants to pursue in the future," notes Rene.
"It's a team sport in that we really foster a team environment but, when they go out there, it's completely individual and they are totally on their own. This tends to generate a lot of self-confidence."
Highly trained staff
Rene says his staff work with each child to identify individual strengths, teach proper technique and encourage them to reach their highest potential.
All classes are taught by nationally trained and certified coaches who love to share their passion for gymnastics.
"I have got the best coaching staff by far," he says. "We put a lot of time into coaching development and always look for ways to improve."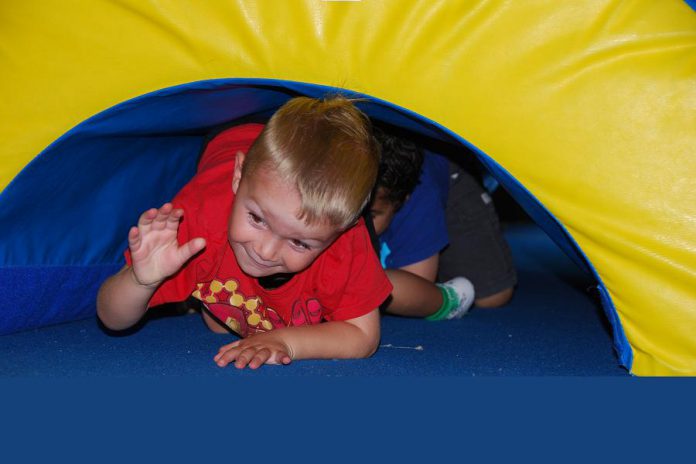 Registration
Interested parents should act fast, as spaces fill up quickly and are usually full by the time the open house — held on September 5th and 6th (details below) — rolls around. But there's good news: if you're unable to register for the first batch of sessions, you can pre-register for the next round.
To register, download the registration form from the Champions Gymnastics website or visit the office. A 10% discount is offered for each additional child who signs up.
Recreational Programs (September 2017 – June 2018)
$99+HST (1 hour class)
$143+HST (1.5 hour class)
$230+HST (2.5 hour class)
2017/18 Session Dates
For more information about Champions Gymnastics recreational programs, schedule, and fees, visit champions-gymnastics.ca or download the 2017-2018 brochure.