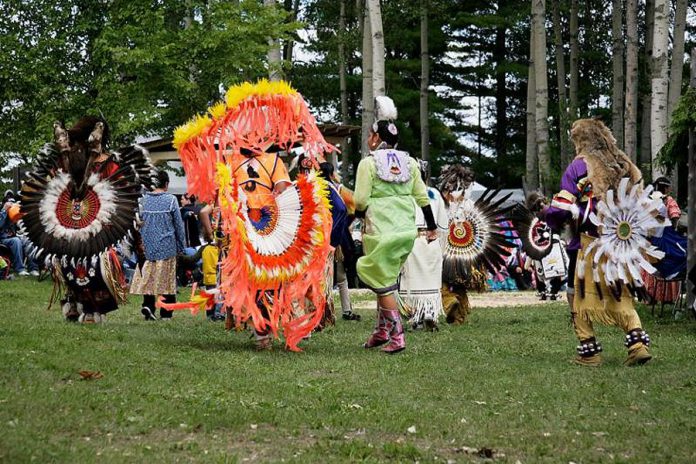 ---
Buckhorn Hop – September 20th – New Schedule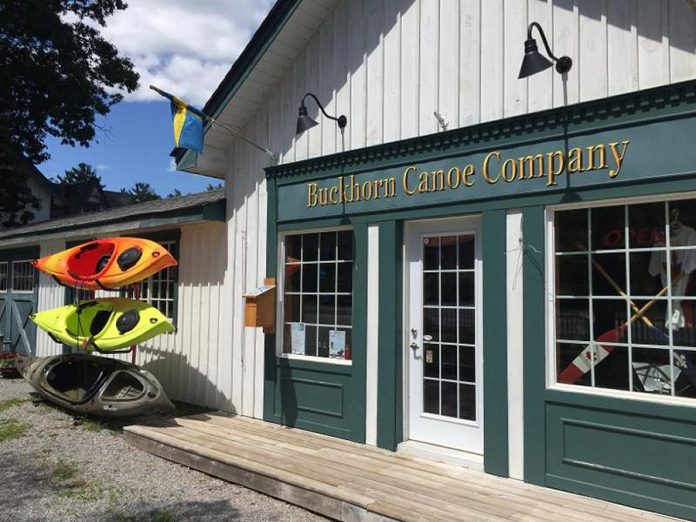 Please note that the schedule for the Buckhorn Hop on September 20th has changed. Times for this event are as follows:
Buckhorn Canoe Company – 5 to 5:25 p.m.
Style Your Nest – 5:30 to 5:55 p.m.
Gallery on the Lake – 6 p.m.
The hop finishes with networking and refreshments at Gallery on the Lake from 6 to 7 p.m., with host businesses and representatives from the Municipality of Trent Lakes present. Register now.
If you are not able to come to Buckhorn Canoe Company at 5 p.m., please feel free to drop in to one of the other stops listed above.
B.O.S.S. How to Network Effectively – October 25th
The third installment of the B.O.S.S. (Business Owners Offering Solutions) workshop series will focus on networking, and how it can benefit your business.
On Wednesday, October 25th, from 5 to 7 p.m., visit Westwind Inn on the Lake, where Tonya Kraan of Strexer Harrop & Associates will discuss networking techniques with fellow Chamber Members Scott Matheson of CIBC Lakefield and Tom LaBranche of Village Pet Food & Supply.
Following the discussion, attendees will have the opportunity to put their skills into action in a speed networking format.
18th Annual Awards of Excellence Gala
Nominations Closed
The Chamber thanks all those who took the time to submit nominations for the 18th Annual Awards of Excellence. More than 80 nominations were received.
Stay tuned for a list of nominees in an upcoming column.
Tickets on Sale – November 3rd
Reserve your tickets for the 18th Annual Awards of Excellence Gala on November 3rd at Elmhirst's Resort — the event always sell out! Tickets are $85+HST. Click here to reserve your tickets, and to view the menu for the evening.
Elmhirst's Resort is offering special room rates for those booking with the Awards Gala. Call Elmhirst's Resort at 705-295-4591 for accommodation information and mentionyou are booking for the Chamber Awards of Excellence Gala on November 3rd.
Accelerate to International Markets (AIM) Program
If you are interested in exporting internationally, but aren't sure where to start, then Ontario Export Services is happy to be your partner at the outset of this exciting journey.
The two-day AIM workshops will help set you up for successful exporting of your goods and services abroad. They take place at the Peterborough Golf and Country Club on September 26th and 27th from 9 a.m. to 4:30 p.m. Learn more.
Welcome to New Member Marlin Travel
Marlin Travel
550 Lansdowne Street W, Peterborough, 705-748-6200, www.marlintravel.ca/1239
Marlin Travel Peterborough is a full-service travel agency serving the Kawarthas for the past 13 years owned by Mary LaRocque.
Marlin Travel provides consumers with a wide range of services including: airline tickets, car rentals, hotel reservations, travel insurance, cruises (both traditional and river), vacation packages, destination weddings, customized group travel, multi-generational trips, faith-based tours and day trips.
Servicing a wide variety of clients ranging from students to seniors and single travelers, Marlin Travel has something for everyone.
Kawartha Outdoor Adventure Weekend
Catch the excitement in Buckhorn! Kawartha Outdoor Adventure Weekend is taking place on September 16th and 17th.
Events on Saturday, September 16th at Scotsman Point Resort include a kids fishing derby, sport fishing simulator, exhibits, bouncy castle, and other kid's activities. The Canada FLW semi-final weigh in is at 4 p.m.
On Sunday, September 17th, visit the Buckhorn Community Centre (BCC) for cottage and sportsman vendors, craft beer, corn roast, family activities, and a special demo by Meaghan Wood of Handsome Jack's Fly Fishing.
Who will be the FLW Canada 2017 victor? The Fishing League World Wide Canada Bass Tournament Championship Weigh In is taking place on September 17th at 3 p.m. at the BCC.
Apsley Autumn Studio Tour – September 16th & 17th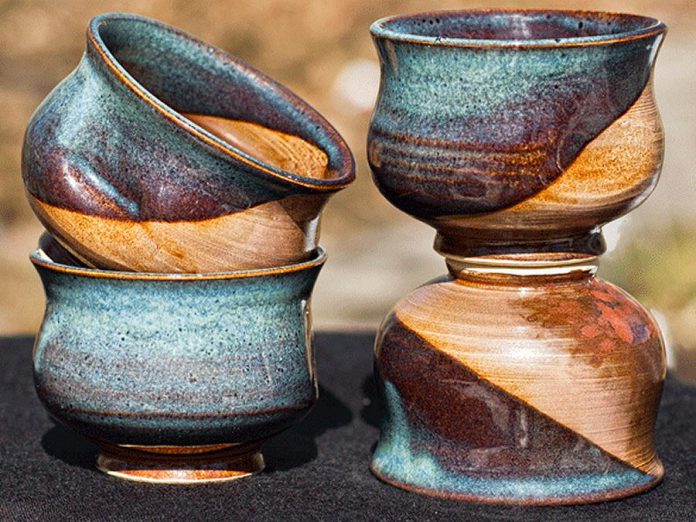 The Apsley Autumn Studio Tour is this weekend, September 16th and 17th, from 10 a.m. to 5 p.m.
The self-guided tour is renowned for the quality of the artists working in a variety of disciplines. Located in North Kawartha, many of the studios are tucked away in beautiful, scenic locations where our local artists and guests present new and exciting works created specifically for this annual event.
Pick up your Apsley Autumn Studio Tour maps at the Kawartha Chamber office (12 Queen St. in Lakefield, under the town clock).
Fall Hours and Menu at Lantern Restaurant & Grill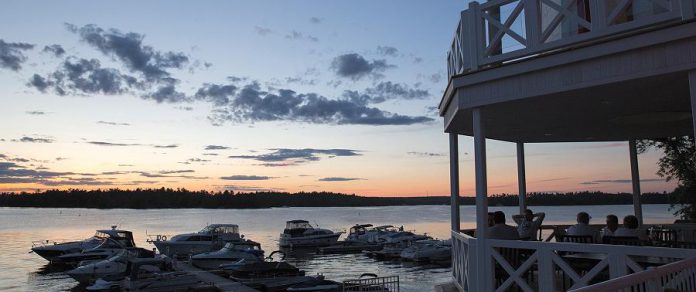 As the summer season winds down, Lantern Restaurant & Grill is now open four days per week, Thursday to Sunday. Fall hours are Thursday from 4 to 8 p.m., Friday and Saturday from 12 to 8 p.m., and Sunday from 10 a.m. to 8 p.m.
The fall menu will feature new items, old favourites, and many great cocktails! Visit www.lanternresto.ca for updated hours, menu, and event postings.
Curve Lake Pow Wow – September 16th & 17th
The end of the summer brings with it the annual Curve Lake Pow Wow. This celebration consists of two days of dancing, contests and presentations, to re-establish old friendships and meet new people, with many vendors and performers in attendance.
As every year, all neighbours from surrounding towns are welcome to join the festivities.
The Curve Lake Pow Wow is being held on September 16th and 17th in Lance Wood Park. The Sunrise Ceremony begins at 6 a.m. on both days, and Grand Entry is at 12 p.m. on both days. Admission is $8 for adults, $5 for seniors and youth, and free for children under five.
Visit www.curvelakefirstnation.ca for more information.
Upcoming Events
Bike for Hospice – September 16th
Douro Automotive Flea Market & Car Show – September 16th
27th Annual Golden Rescue Picnic at Viamede Resort – September 16th
Kawartha Autumn Studio Tour – September 23rd & 24th
For more information about the businesses and events listed above, please visit the Kawartha Chamber of Commerce & Tourism website at kawarthachamber.ca.
All photos supplied by Kawartha Chamber of Commerce except where noted.