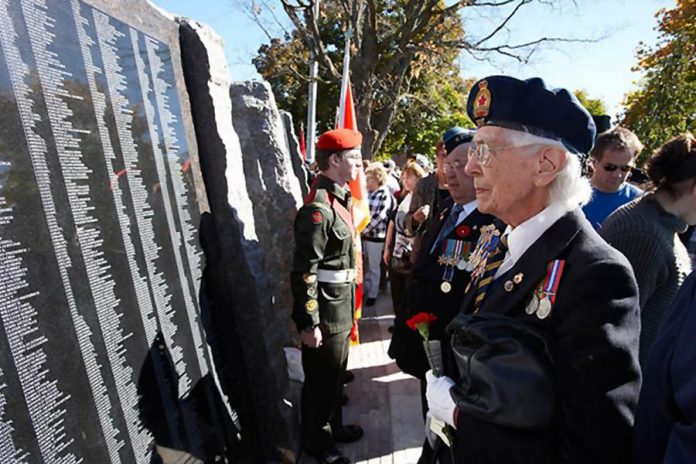 The City of Peterborough is asking for the public's help to verify the names of soldiers who are missing from the Veterans Wall of Honour.
Installed in Confederation Square across from City Hall in October 2010, the Veterans Wall of Honour includes 12 granite stone panels arranged in a semi-circle around the Peterborough Cenotaph. The panels are currently inscribed with the names of 10,382 men and women who served Canada in World War I, World War II, and the Korean War.
Although the city and a group of volunteers worked to ensure all names of veterans in the City and County of Peterborough were included on the wall, some additional names have since surfaced that were missing from the original lists.
The city plans to add all verified missing names to the wall in the spring of 2018. As this will be the only time additional names will be added to the wall, the city is asking for the public's help in identifying any missing names.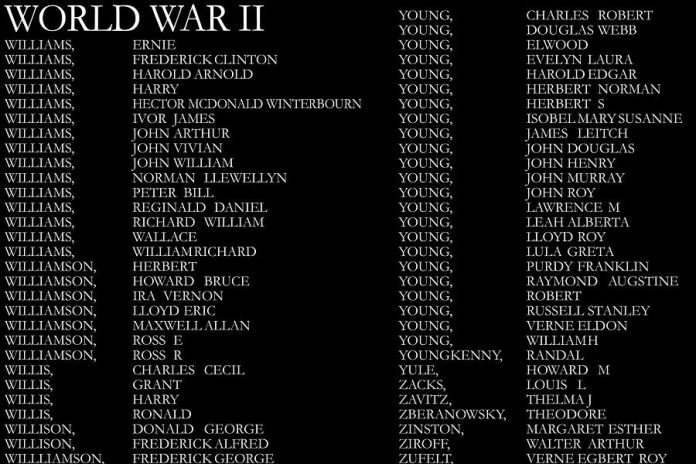 Anyone with information about a veteran whose name is missing from the wall is asked to contact Erik Hanson, Heritage Resources Coordinator at the City of Peterborough, at 705-742-7777 ext. 1489 or ehanson@peterborough.ca.
You can view the existing names on the city's website at www.peterborough.ca/Living/Arts__Culture__amp__Heritage/Peterborough_Veterans_Wall_of_Honour.htm.
For a name to be included on the wall, at least one of the following criteria must be met:
The enlisted person must have been born in the City or County of Peterborough; or
The person must have enlisted in the City or the County, including those who came from other communities and enlisted in the City or County; or,
After discharge, the person must have moved to the City or County prior to December 31st, 1970 and remained a permanent resident from that date forward.
The city will accept names until January 31st, 2018.