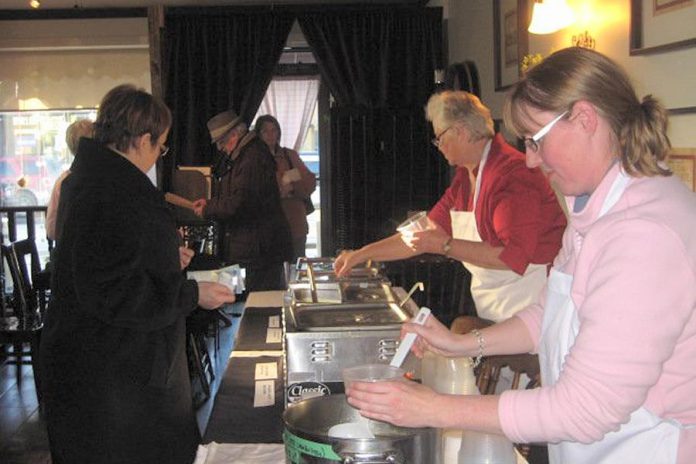 ---
January Business After Hours – January 23rd – New Business Added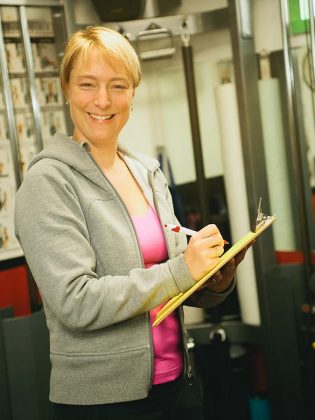 Your Body You has joined the participating businesses for the January Business After Hours (BAH) – Lakefield Hop.
BAH is taking place on Tuesday, January 23rd from 5 to 7 p.m. (please note this event is taking place on a Tuesday evening.)
Guests are asked to meet at Salon Sorella & Day Spa promptly at 5 p.m. to begin the evening.
At 5:15 p.m., everyone will split into groups to visit participating businesses: Cuddles for Cancer, Robyn's Nest Photography & Beauty, and Your Body You.
Your Body You will be set up at Salon Sorella where Jodie Mulder will be discussing fitness in the workplace.
Guests will spend approximately 20 minutes with each participating business, and will meet back at Salon Sorella at approximately 6:20 p.m. for refreshments and networking.
Proud Member Window Decal Survey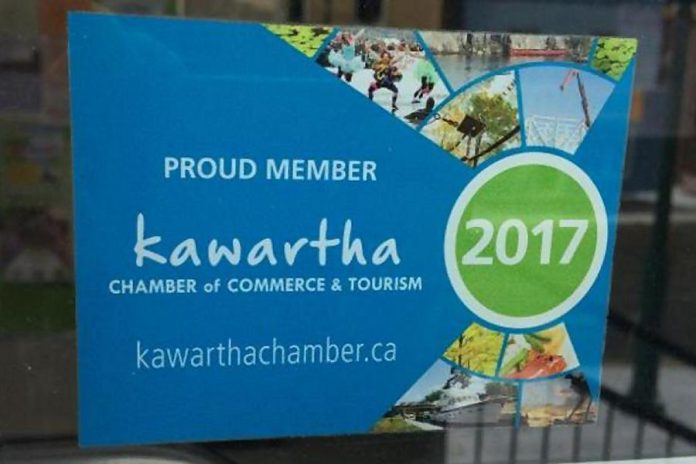 Chamber Members should check this week's NewsFlash email for a survey about their 'Proud Member' Window Decal. The survey asks the following questions:
Do you display the Proud Member decal in your store front/office/vehicle?
Do you consider the Proud Member decal a membership benefit?
Would you like to see the Chamber continue the Proud Member decals annually?
Please send any additional comments to membership@kawarthachamber.ca.
Chamber Annual General Meeting – February 21st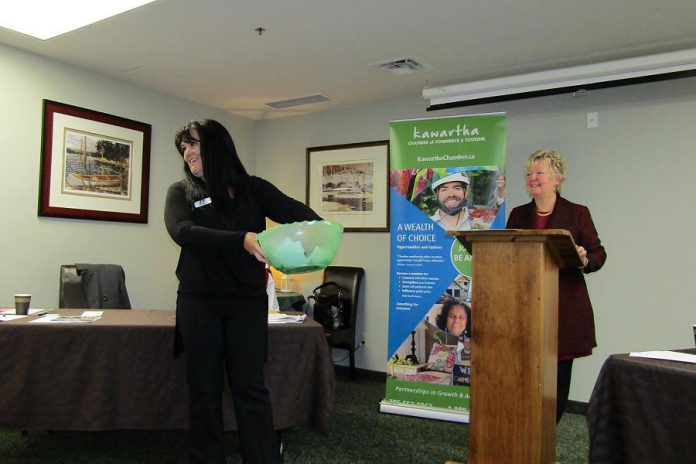 The Chamber's Annual General Meeting takes place on Wednesday, February 21st at The Village Inn, 39 Queen Street in Lakefield.
The Chamber will present the Slate of Board Directors for 2018-19, honour retiring Directors, and much more.
The meeting will run from 5:30 to 6:30 p.m. Networking and refreshments begin at 5 p.m.
Canada Summer Jobs Deadline – February 2nd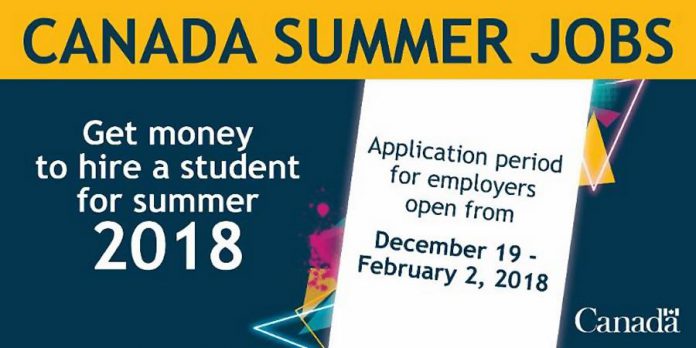 The deadline to apply for Canada Summer Jobs funding is Friday, February 2nd.
Canada Summer Jobs (CSJ) is an initiative of the Summer Work Experience program providing wage subsidies to employers to create employment for secondary and post-secondary students.
Again this year, Canada Summer Jobs welcomes applications from small businesses, not-for-profit employers, public sector and faith-based organizations that provide quality summer jobs for students.
Canadian Chamber of Commerce – 2017 Annual Report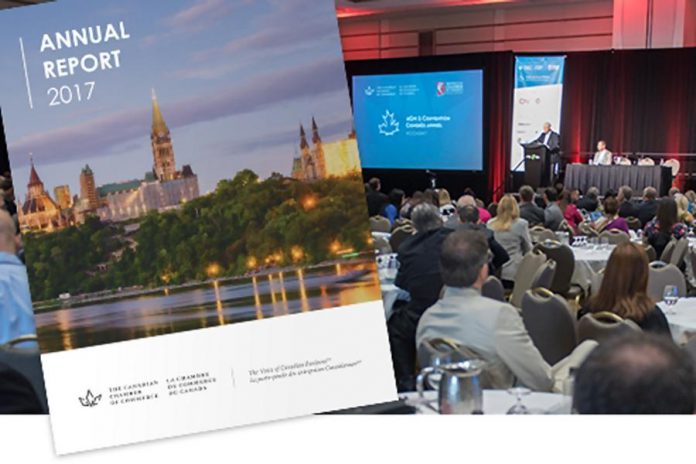 The Canadian Chamber of Commerce has released its 2017 Annual Report.
Every new year brings both challenges and opportunities for Canada's business community, and as you will see in the Annual Report, that was especially true in 2017.
Read more about the report and download it here.
Further Offset Measures Needed in Upcoming Budget to Keep Ontario Competitive
The Ontario's Chamber Network calls for tax reform, smart spending to support Ontario businesses
The Kawartha Chamber of Commerce & Tourism, in partnership with the Ontario Chamber of Commerce (OCC), provided the Ontario government with 11 recommendations for the upcoming provincial budget that will help businesses manage costs and secure the province's competitive advantage.
The submission, presented to the Standing Committee on Finance and Economic Affairs, calls on the government to implement taxation reforms and smart infrastructure and transportation spending to maximize growth and benefit all regions of Ontario.
Ontario Chamber of Commerce Releases Statement on Minimum Wage
There has been much discussion in recent weeks about the unintended consequences of Bill 148, the legislation that introduced a higher minimum wage in Ontario and extended numerous labour and employment standards provisions.
The Ontario Chamber of Commerce (OCC), the Kawartha Chamber, and our members understand the intent of the legislation. But we also understand that evidence-based public policy must be fundamental in a properly functioning democracy.
Welcome New Member
Kinetic Therapeutics
2108 Nathaway Drive, Young's Point, Leslie Nunes, 705-933-9113, www.kinetictherapeutics.ca
Specializing in massage therapy and exercise rehabilitation. At Kinetic Therapeutics we take pride in integrating manual therapies with active movements, thus providing effective and efficient treatments.
Career Fair and Community Information – March 1st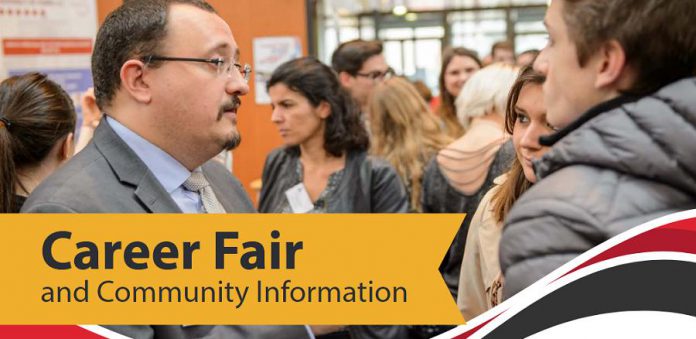 Registration Deadline: February 1st
Don't miss your chance to register for a Career Fair and Community Information session, taking place on Thursday, March 1st, from 12:30 to 4:30 p.m., at the Lakefield Legion.
Please complete your registration form by February 1st and email to dayotte@agilic.ca or fax to 705-652-5191. For more information, contact Debbie at 705-740-2577 ext. 5212. Download the registration form.
Career Fair hosted by Agilec, City and County of Peterborough, Municipality of Trent Lakes, and the Township of Selwyn.
Community Care Changing Lives for 30 Years in Lakefield – Celebration on January 24th
Community Care is proud to announce they are celebrating their 30th year of service to Lakefield and area seniors and adults with physical challenges.
Community Care Lakefield is hosting a celebration on Wednesday, January 24th and is launching its "$30 for 30 Years" fundraising campaign.
Join the celebration on January 24th from 4 to 6 p.m. at the Royal Canadian Legion Branch 77, 10 Nicholls Street, Lakefield. Learn more.
Community Care – Soup-a-licious – January 29th
Soup-a-licious is back on Monday, January 29th from 2 to 4 p.m. at Cassis Bistro (27 Queen St., Lakefield). Enjoy delicious homemade soup and support Community Care! First come, first souped, while quantities last.
Or enjoy Soup at Work lunch delivery. To have soup and roll delivered to you, place your order by January 22nd. Cost is $5. Download the order form.
Proceeds enhance Community Care Home Support Services for seniors and adults with physical challenges in Lakefield and area.
Lakefield Lions 'February Beat' Fundraising Dance – February 24th
Lakefield & District Lion's Club presents the "February Beat" dance fundraiser on Saturday, February 24th from 8 p.m. to 12 a.m. at the Lakefield Legion.
The event features live music with local four-member band "The True Confessions", who will be playing music from the '60s and '70s.
Tickets are $20 each and are available at the Chamber office at 12 Queen Street (under the town clock).
Welcome Community Futures Peterborough Interim Executive Director Gail Moorhouse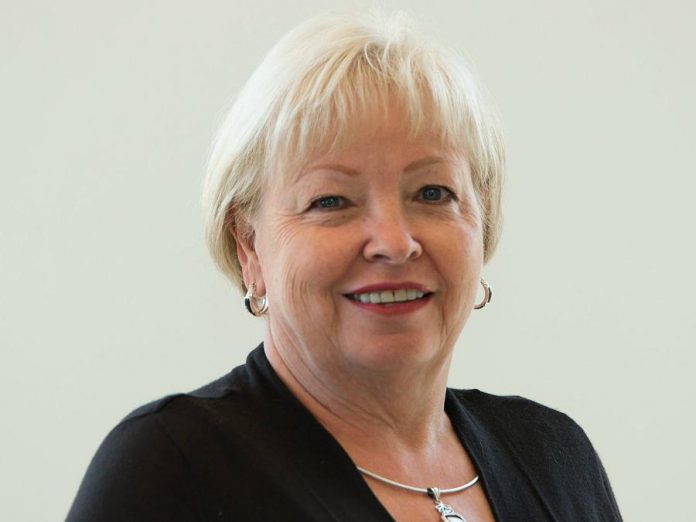 Community Futures Peterborough (CFP) and its Board of Directors is pleased to announce the appointment of Gail Moorhouse as its interim Executive Director. Moorhouse has valuable knowledge and understanding of CFP garnered through her roles both in the private sector and as a Board member.
Moorhouse replaces Jeff Day who announced his resignation in December. She has resigned from her position from the Board during this interim appointment.
Recruitment has begun for a permanent Executive Director for CFP. Reporting to the CFP Board of Directors, the Executive Director is responsible for leading CFP to successfully meet objectives and achieve the mission of the organization. Deadline to apply is January 31st. Learn more.
Trent Lakes Small Business Survey
If you are a small or home-based business in the Municipality of Trent Lakes, the Trent Lakes Economic Development Committee would like to hear from you.
To provide the right assistance to you and your business, Trent Lakes has created a survey to obtain information from the business community on how they can serve you better.
Take the survey. The survey closes on January 31st.
This survey is a partnership between Trent Lakes Economic Development and Peterborough and the Kawarthas Economic Development.
Workforce Development Board Labour Market Survey
The Workforce Development Board is looking for your input to identify important labour market issues and priorities within the region. If you're an employee, employer, entrepreneur, or job seeker, they want to hear from you.
By completing the survey, and submitting your email address, you will have the opportunity to win a $100 Visa prepaid card (one prize), a $50 Visa prepaid card (two prizes) or a $25 Visa prepaid card (four prizes).
Take the survey. The survey closes on January 19th.
Upcoming Events
Free Senior Skating, Lakefield – January 19th (and every Tuesday & Friday)
Public Skating Apsley – January 20th
Apsley Winter Carnival – January 27th
Performing Arts Lakefield, Valdy – February 2nd
PolarFest – February 2nd-4th
For more information about the businesses and events listed above, please visit the Kawartha Chamber of Commerce & Tourism website at kawarthachamber.ca.
All photos supplied by Kawartha Chamber of Commerce except where noted.