First it was a BAFTA nomination for Lindsay resident Christian Cooke, and now it's an Oscar nomination — and on his birthday to boot.
Along with Brad Zoern and Peterborough native Glen Gauthier, Cooke is one of the team nominated for an Oscar for Best Sound Mixing for the critically acclaimed The Shape of Water, directed by Guillermo del Toro.
The 2018 Oscar nominations were announced earlier today (January 23) — Cooke's birthday — and The Shape of Water leads the race with 13 nominations.
Cooke, Zoern, Gautheir were already nominated for a BAFTA — the British equivalent of the Oscar — for Best Sound, along Nathan Robitaille. For the Oscar nomination, Robitaille is nominated separately for Best Sound Editing along with Nelson Ferreira. These are the first Oscar nominations for all five men.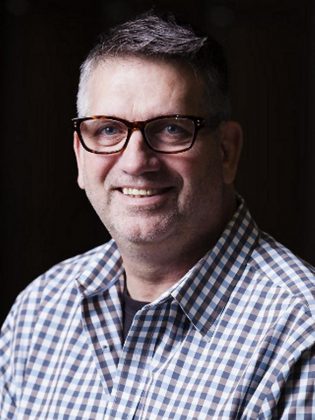 Cooke and Zoern are sound re-recording mixers at Deluxe Toronto, part of the Deluxe Entertainment Services Group. For post-production on The Shape of Water, del Toro went to Deluxe Toronto, which he had used for previous projects including Crimson Peak and Pan's Labyrinth.
The Shape of Water has been nominated for 13 Oscars: Best Picture, Best Actress, Best Supporting Actress, Best Supporting Actor, Best Director, Best Original Music Score, Best Original Screenplay, Best Cinematography, Best Costume Design, Best Film Editing, Best Sound Mixing, Best Sound Editing, and Best Production Design.
The record for nominations is 14, shared by All About Eve, Titanic, and La La Land.
As with the film's BAFTA nomination, The Shape of Water is up against Baby Driver, Blade Runner 2049, Dunkirk, and Star Wars: The Last Jedi for sound mixing.
Cooke first began working in sound mixing in 1978, when he filled in for a couple of weeks at SoundMix, his father's company. He never looked back and, in the past 40 years, has worked on many feature films, television movies, and tlevision series including Hamburger Hill, A History of Violence, Eastern Promises, Dieppe, Ready or Not, Billable Hours, Being Erica, and Bomb Girls.
He's won multiple awards in the past, including Gemini Awards for sound for Being Erica (2010 and 2011), Billable Hours (2009), and Shades of Black: The Conrad Black Story (2007), as well as Genie Awars for A Dangerous Method (2012) and Eastern Promises (2008).
In 2012, both Cooke and Zoern won an Emmy for sound mixing for the Hatfields & McCoys miniseries on the History Channel, and also won a Cinema Audio Society in 2013 for their work on the series. Cooke was nominated for an Emmy in 2015 for his work on Texas Rising.
Former Peterborough resident Glen Gauthier is also part of the sound team nominated for the Oscar.
Gauthier, who left Peterborough as a teenager, also has a long list of film and television credits, including IT, Molly's Game, My Big Fat Greek Wedding 2, Spotlight, Pixels, Being Erica, A History of Violence, Dolores Clairborne, The Shipping News, and Parenthood. He also previously worked on Guillermo del Toro's 2013 robot epic Pacific Rim. He has won multiple Gemini and Genie awards for his work.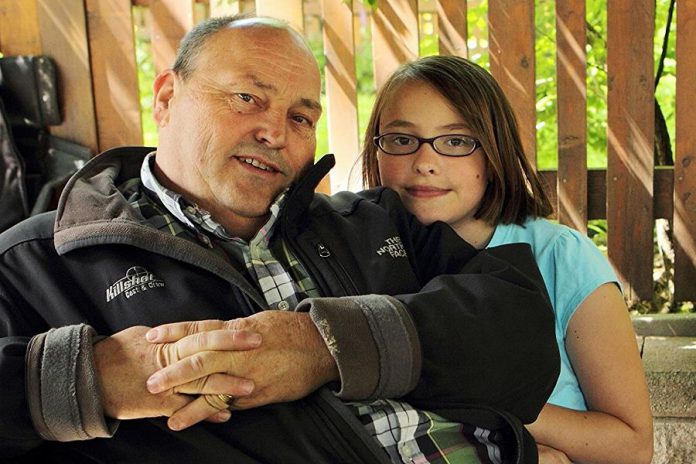 Gauthier, who runs his own sound company Noise Boys Inc., is a location sound mixer. A member of the film crew who's responsible for recording all sound on set during film-making, his work includes minimizing extraneous noise during filming rather than in post-production.
"There was always running water and steam pipes and lots of visual effects that create a lot of noise," Gauthier says of The Shape of Water, in an interview with The Canadian Press.
Filmed in Toronto and Hamilton, The Shape of Water is an other-worldly fable set against the backdrop of Cold War era America in the early 1960s. In the hidden high-security government laboratory where she works, lonely Elisa (Sally Hawkins) is trapped in a life of isolation. Elisa's life is changed forever when she and co-worker Zelda (Octavia Spencer) discover a secret classified experiment.
VIDEO: The Shape of Water Trailer

The film, which has been nominated for seven Golden Globes, received the Golden Lion for Best Film at the Venice Film Festival.
The 90th Academy Awards will be held on Sunday, March 4th at the Dolby Theatre in Hollywood, California, with comedian Jimmy Kimmel hosting for a second consecutive year. The BAFTA Awards ceremony takes place two weeks before in London, England, and might be a predictor of the film's success at the Oscars.