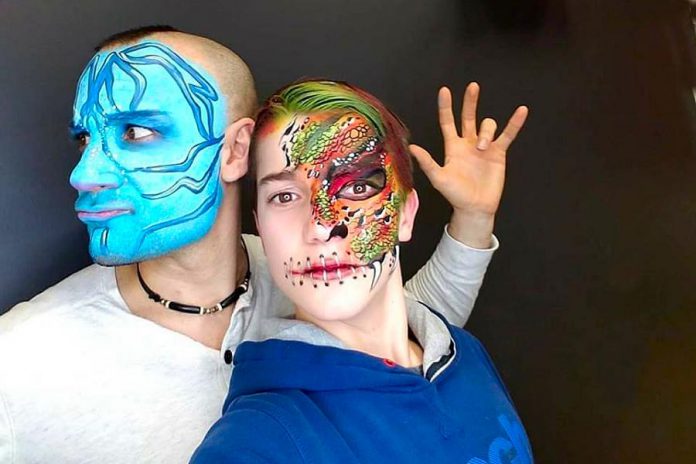 When you think of kids, the first activities that come to mind probably aren't juggling fire or performing acrobatics while hanging from silk suspended high above a stage.
But that and more is exactly what a group of six young performers will be doing at the first-ever Circus Idol, a competition in circus arts taking place at Market Hall Performing Arts Centre on Friday, February 2nd.
The kids, ranging from age from 10 to 14, are all students in the advanced level of training with the Peterborough Academy of Circus Arts (PACA).
The non-profit organization was formed in Peterborough in 2015 to teach and practice multidisciplinary circus arts, the genre of performance art made most popular and famous by the Montreal company Cirque du Soleil.
The six students — Abby Vasey (13), Ella Conolly (13), Ethan Hinshelwood (13), Ewen Lyall (12), Taryn Walsh (14), Riddick MacHart (13), and Avery Packman (10) — have all trained in a variety of circus arts, and each has chosen her or his favourite disciplines to showcase at the Circus Idol competition.
Their performances will include aerial acrobatics on silks or lycra, hoop dancing, floor routines, a Cyr wheel routine, and fire juggling and spinning. A panel of veteran circus arts performers will grade each student's performance and provide professional feedback on artistic merit, musicality, technical execution, and difficulty.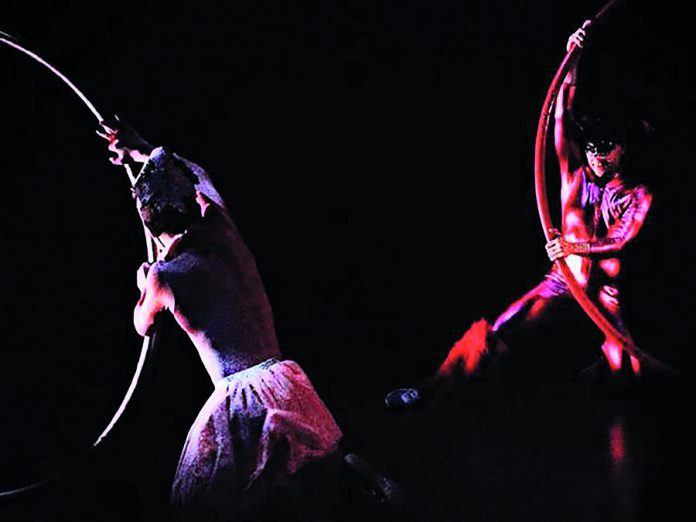 The six kids have all been coached by Thomas Vaccaro, PACA's artistic director, who is clearly proud of them.
"Someday they might be world-class circus artists for Cirque du Soleil or they might just do it as a hobby," Vaccaro says. "Whatever they do, they are my legacy and what I will leave behind in this world. And I am so happy for having known them."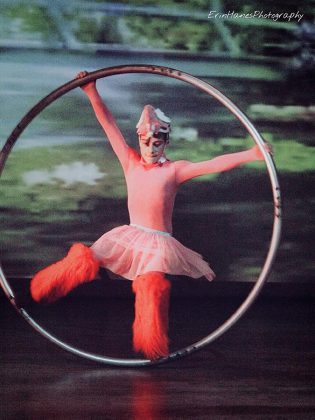 The Circus Idol competition is one way to prepare the students for the very competitive world of circus arts. They dream of one day joining the esteemed National Circus School in Montreal, where they will be up against circus artists from around the world who are also vying for the coveted opportunity to study with the best of the best in the circus arts industry.
Most of the PACA students train a couple of days each week before school, with a strict start time of 6:30 a.m. Their training program focuses on technical skills, conditioning exercises, and troubleshooting their routines.
Not only have all the students created and choreographed their own performance pieces, but they've also contributed to the lighting and staging design.
These are the types of skills Vaccaro hopes will help set them apart and give them an edge.
VIDEO: 12-year-old Ewen Lyall in training with the Peterborough Academy of Circus Arts

Circus Idol is sponsored by Uncommon Entertainers, whose founder Jason Chessar is also general manager for the PyroFlys, a Peterborough-based company of professional fire dancers, aerial artists, circus performers, and more. The company has performed for the Dragons' Den, Justin Bieber, and Lennox Lewis.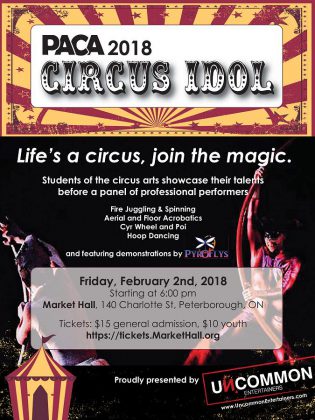 "The magic of circus enabled me to overcome challenges in my childhood and continues to reward me in unexpected ways in adulthood," Chessar says. "I want everyone to have a chance to share in that magic and wonder."
Circus Idol is styled as a competition to help prepare the students for the rigorous demands and high expectations of future auditions.
Vaccaro says the feedback students get from the event judges will help them to further develop their art and achieve their goals.
The competition's judges — Victoria Wood, Richard Emo, Tegan Moss, Opal Elchuk, and Nicole Malbeuf — are all recognized leaders in the circus arts who specialize in the same disciplines the PACA students will be showcasing.
"I am excited to see the future stars of circus and to help guide them on their magical journey," says Wood, who goes by the stage name of Pyrobelle.
While the student competition is the highlight of Circus Idol and will be entertaining enough for the audience, there will also be a fire demonstration by PyroFlys' duo Pyrobelle and Pyrometheus (the stage name of judge Richard Emo), an aerial performance by judge Nicole Malbeuf, as well as a group number by PACA's adult aerial students.
Circus Idol begins at 6 p.m. on on Friday, February 2nd, at the Market Hall (140 Charlotte St., Peterborough). General admission tickets, including fees, are $15 ($10 for youth) and are available at the Market Hall Box Office, by phone at 705-749-1146, or online at markethall.org
VIDEO: Pyrobelle (Victoria Wood)