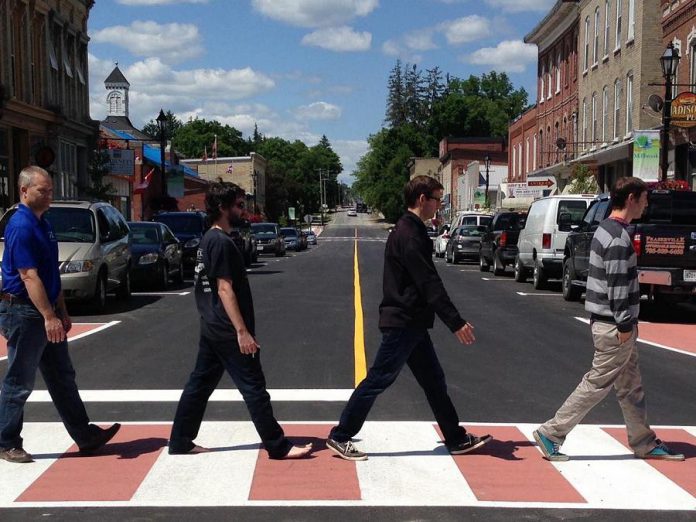 The government of Ontario has announced $26 million in funding for rural municipalities under its "Main Street Revitalization Initiative", intended to attract investment and tourism, create jobs, and enhance regional economic growth by supporting the revitalization of downtown and main streets across the province.
Jeff Leal, Minister of Agriculture, Food and Rural Affairs and the Minister Responsible for Small Business, made the announcement today (January 23) at the Rural Ontario Municipal Association conference in Toronto.
"Main streets are at the core of small, rural communities and are home to thousands of small businesses across the province," Leal said. "That's why our government is committed to ensuring they continue to remain vibrant hubs where residents meet, tourists visit and small businesses grow and prosper."
The funding will be used to improve downtown and main streets through improvements such as the installation of pedestrian crosswalks or landscaping. Municipalities can also direct funding to local businesses to improve the appearance of their storefronts by installing lighting or new signage.
The Association of Municipalities of Ontario and its rural arm, the Rural Ontario Municipal Association, will administer the funds.
The government will allocate funds to municipalities based on population size, using the most recent data from the 2016 Statistics Canada Census of Population. Communities with fewer than 25,000 residents will receive an adjustment to ensure they receive sufficient funds.
Here are some of the communities in the Kawarthas receiving funding under the initiative:
City of Kawartha Lakes – $92,213
City of Peterborough – $96,964
Municipality of Brighton – $46,076
Municipality of Centre Hastings – $40,087
Municipality of Hastings Highlands – $39,498
Municipality of Highlands East – $38,875
Municipality of Port Hope – $50,234
Municipality of Trent Hills – $46,970
Municipality of Trent Lakes – $40,615
Town of Bancroft – $39,331
Town of Cobourg – $52,509
Township of Asphodel-Norwood – $39,524
Township of Cavan Monaghan – $43,522
Township of Cramahe – $41,426
Township of Douro-Dummer – $41,726
Township of Havelock-Belmont-Methuen – $39,881
Township of Minden Hills – $41,200
Township of North Kawartha – $38,143
Township of Otonabee-South Monaghan – $41,693
For a complete list of all municipalities, see www.omafra.gov.on.ca/english/rural/main-st-allocation.pdf.