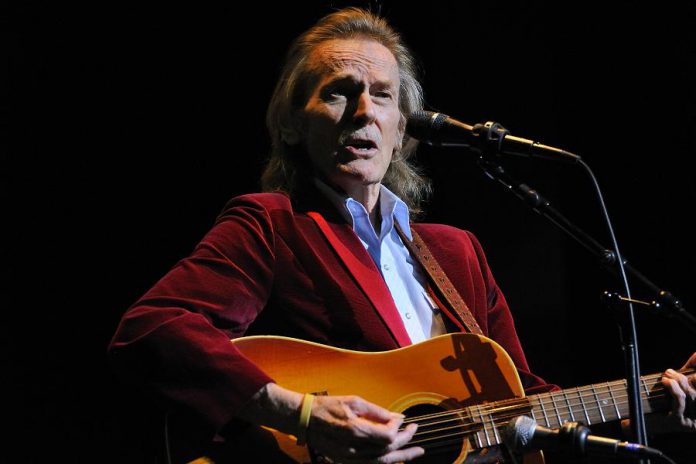 Legendary Canadian singer-songwriter Gordon Lightfoot is returning to Peterborough for a one-night-only concert at the Peterborough Memorial Centre on Friday, November 23rd.
Tickets prices range from $45.50 to $99.50 plus taxes and service fees and are available at the Collins Barrow Box office at the PMC, by phone 705-743-3561, or online at memorialcentre.ca.
This past December, Lightfoot was at The Canadian Canoe Museum to donate three of his canoes to the museum, including the yellow canoe that was the subject of his song "Canary Yellow Canoe."
Lightfoot is known world-wide for his songs "Sundown", "If You Could Read My Mind", "Carefree Highway", "The Wreck Of The Edmund Fitzgerald", "The Circle Is Small (I Can See It In Your Eyes)", "Rainy Day People", "Ribbon of Darkness", "Talking In Your Sleep", and ""Dream Street Rose".
In 1971, he earned his first international top 10 hit with "If You Could Read My Mind". In 1974, his single "Sundown" went to number one on the American charts, followed two years later by "The Wreck of the Edmund Fitzgerald", which reached number two on the U.S. Billboard charts.
His music career has spanned more than five decades, producing more than 200 recordings. He helped define the folk-pop sound of the 1960s and 1970s, with his songs recorded by artists such as Bob Dylan, Gene Clark, Dan Fogelberg, Jimmy Buffett, Jim Croce, Elvis Presley, Barbara Streisand and, Johnny Cash.
Lightfoot has won 15 Junoa awards and has been nominated for five Grammy awards. He was inducted into the Canadian Music Hall of Fame in 1986 and the Canadian Country Music Hall of Fame in 2001. In May 2003, he was made a Companion of the Order of Canada and is also a member of the Order of Ontario. In 2004, he was induced into the Canadian Songwriters Hall of Fame and, in 2012, into the U.S. Songwriters Hall of Fame.
Lightfoot last performed at the Peterborough Memorial Centre on May 8, 2014.