Several musicians and bands from the Kawarthas have entered CBC Music's 2018 Searchlight competition, vying for a grand prize that includes artist development and mentorship, studio time, and a performance at the CBC Music Festival in Toronto:
The local musicians are among 2,072 artists and bands from across Canada who have entered the competition.
Voting is on now and continues until 2:50 p.m. on Wednesday, February 28th.
After the first round of voting is complete, the top 100 songs will go on to the second round of voting, which runs from Thursday, March 1st to Wednesday, March 7th. The top 10 songs will then be announced, and a panel of celebrity judges will determine the grand prize winner, who will be announced on Monday, March 19th at 11 a.m.
The winning artist or band will receive:
a placement in the 2018 Allan Slaight Juno Master Class, which includesa week-long mentorship program with some of Canada's music industry leaders followed by a live performance at an industry showcase in downtown Toronto
a week-long residency and full access to the recording facilities at the National Music Centre's Studio Bell in Calgary
a performance at the CBC Music Festival at Echo Beach in Toronto on Saturday, May 26, 2018
an all-expense-paid trip to attend the 2019 Juno Awards in London, Ontario, and will perform at the 2019 JunoFest.
Follow the links below to vote for local musicians:
"Pink Lemonade" by Tami J Wilde
www.cbcmusic.ca/searchlight/6096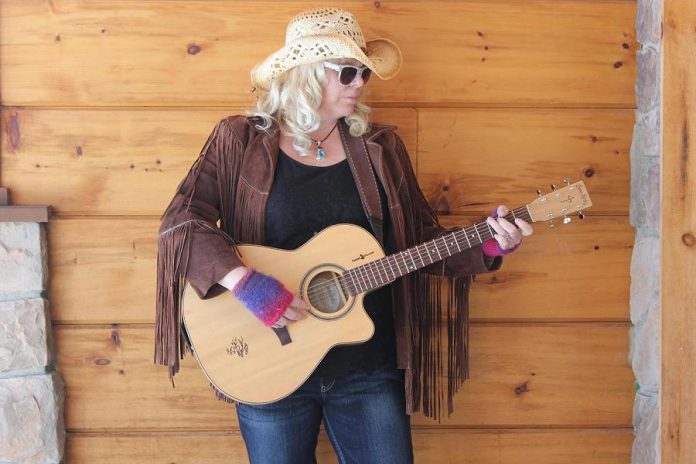 "I am from Selwyn Ontario I am a singer songwriter I'm an independent artist who writes songs goes into the studio where the songs come alive this song was recorded by James Mckenty(PTBO). I perform live with my lead guitar player and team mate James Deck I hire musicians to back me when needed Nominations for two CMAOs played in Nashville, & Ireland, Youtube, Facebook, releasing new cd was a finalist in The Havelock Jamboree Competition 2017 and will compete again for the 2018 season."
"Let The River Run" by Kim Doolittle
www.cbcmusic.ca/searchlight/3624
"I am a lifetime Singer, Songwriter and Storyteller. "Into The Blue" is my 9th Studio Album and the gem in my musical crown. Produced by Ken Whiteley, with co-writes with himself and Suzie Vinnick, surrounded by some of my favorite musicians, I feel like the sound in my head has been realized. My music is the sum of a long career, its ups and downs, maturing as a person/artist and realizing your art is an evolving soul snapshot. Let The River Run is about that very thing. Enjoy."
"Bless Your Heart" by The Do Good Badlies
www.cbcmusic.ca/searchlight/4174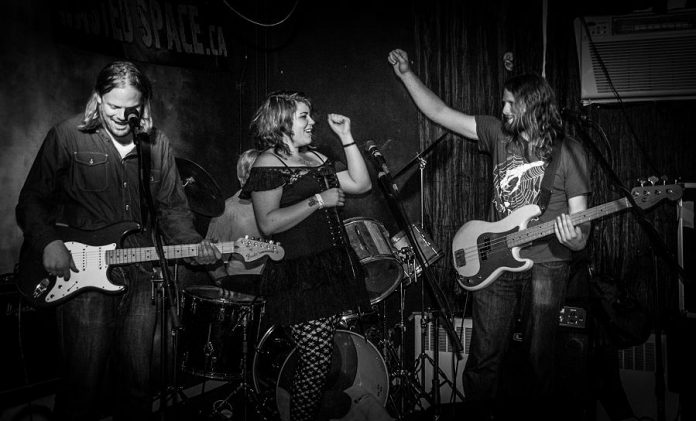 "It is something that has been in the works a long time, but something completely new. Brothers Daniel and Jon Greer had been traveling and playing for years, but the new line-up featuring vocalist Cassie Noble changed everything. She can be beautifully smooth but at times have a Janis Joplin style rasp. Her vocals and acoustic guitar playing are the perfect contrast to the gritty rock and roll style the boys brought to the table. The sound is filled out with drummer Jamie Robinson."
"Stay awake" by David Joyce
www.cbcmusic.ca/searchlight/4527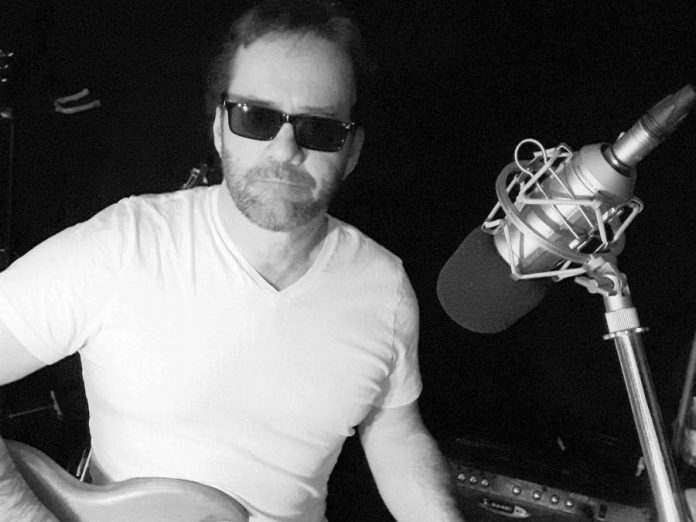 "I was raised on the North Shores of lake Scugog in the Kawartha Lakes. I come from a family of Professional Musicians but I am the first accomplished Song Writer. I have also written Score for Independent film. We have all experienced the spirit of this song. We relive arguments in our minds long after they happened. It is at this time that we come up with the things we should have said. It is here that we finally win that argument."
"Dukkha" by Adam Crossman
www.cbcmusic.ca/searchlight/4355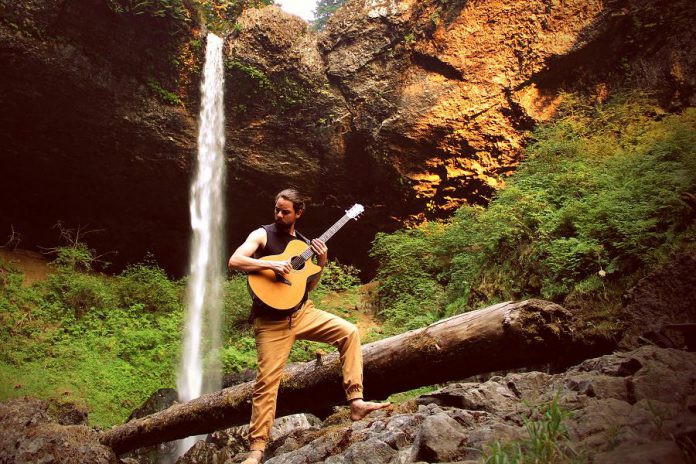 "2015 Canadian guitar festival 2nd place champion When you close your eyes and listen to his music, you will have a hard time believing it is just one man on stage with an acoustic guitar, two hands and an endless passion for his art. Adam Crossman simultaneously creates a variety of tones and textures from a mere six-string acoustic guitar."
"Little Piece of Mind" by Melodi Ryan
www.cbcmusic.ca/searchlight/4355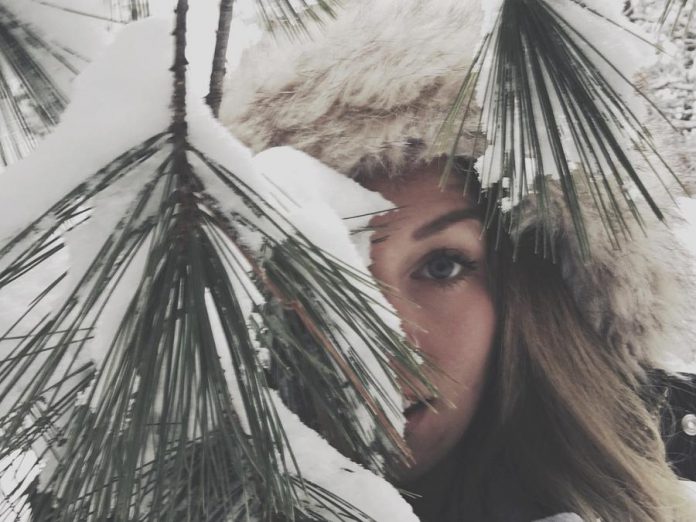 "Melodi is a singer-songwriter, from Peterborough, Ontario. Music has always been a part of her, and has carried her through some jarring life events. From this, and her eclectic influences, she has formed her style, often described as 'alternative pop soul'. Playing piano and guitar, Melodi writes honest lyrics about love: defective, disfigured and divine love. Melodi recently released her first single: Winter Lullaby, and is currently recording her first album, set to release this year."
"Are We In Love?" by Emily Burgess
www.cbcmusic.ca/searchlight/5378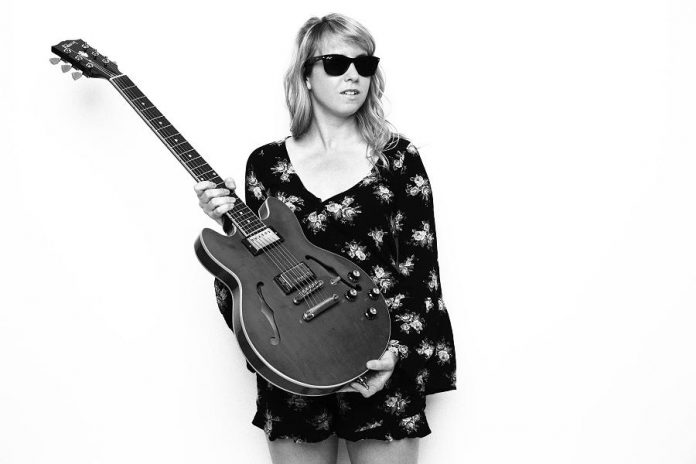 "In 2010, Toronto-born Emily began touring Canada and the U.S with the JUNO nominated 24th Street Wailers, right after graduating from the Humber College music program. In 2014, she went on to join The Weber Brothers and The Women's Blues Revue Band. Fresh off the release of her debut solo album, 'Are We In Love?', produced by The Weber Brothers, Emily is now joined on tour with fellow Weber Brother members Rico and Marcus Browne on bass and drums."
"BackBurner" by Niall Jensen
www.cbcmusic.ca/searchlight/4563
"Hi! My name is Niall Jensen and I am a Singer/songwriter from Peterborough Ontario. I began playing music at a very young age when living with my Grandfather, Brother and Mother in Norwood Ontario. Once I began writing at the age of 14-15, I ended up involved in a lot of different bands and productions involving musical performance. Since then I have moved from many different genres and sounds to another and have been working on my first full length album. Hope you enjoy the song!"
If you're an artist or band from the Kawarthas who has entered the 2018 Searchlight competition and you're not on this list, email me at bahead@kawarthanow.com and I'll add your entry.