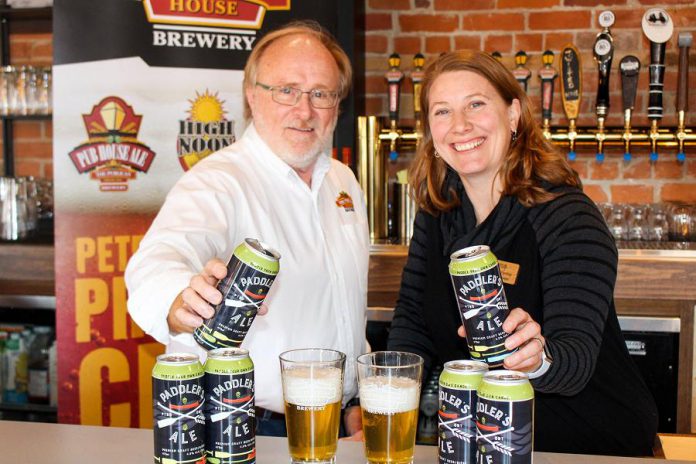 Publican House Brewery in downtown Peterborough has raised $7,289 for The Canadian Canoe Museum from sales of the brewery's Paddler's Ale.
Publican co-founder and president Marty Laskaris presented a cheque to the museum's general manager Carolyn Hyslop earlier today (February 27).
"We are grateful to partner with Publican House Brewery on a product that appeals to the paddling community," Hyslop says. "Paddler's Ale has become a favourite at museum events including our Silver Canoe Receptions, Volunteer Potluck, and Annual Beaver Club Gala."
Developed in May 2017, Paddler's Ale is a coarse-filtered ale with a hint of citrus, with 4.5 per cent alcohol by volume. The colourful can is adorned with paddles and canoes along with the text "paddle your own canoe" and "Do your part to help support a part of Canadian History – raise a glass of Paddler's Ale."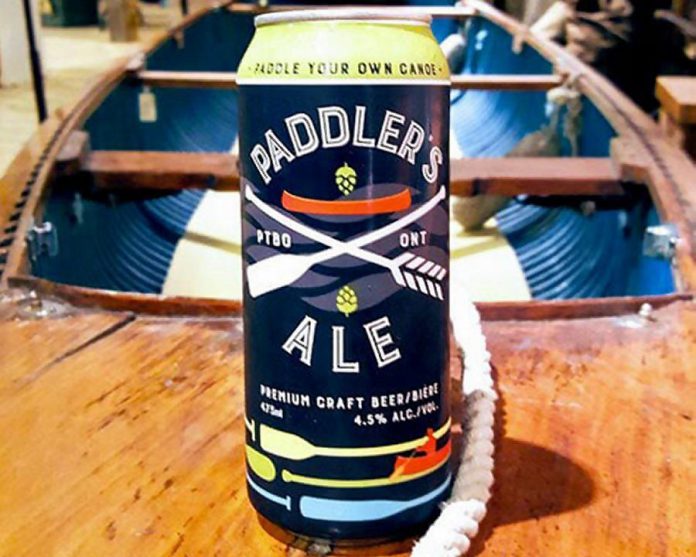 It can be purchased in 473 ml cans from the brewery's retail store (300 Charlotte St., Peterborough), Sobeys on both Towerhill Road and Lansdowne Street in Peterborough, and LaMantia's Grocery in Lindsay. The beer is also served on tap at Publican House Brew Pub.
"We are thrilled to have a Canadian icon like The Canadian Canoe Museum located right in our community," Laskaris says. "This collaborative effort to promote both of our brands for Peterborough was a natural fit."
A portion of every can sold goes directly to support the museum's ongoing growth and upcoming move to a waterfront location on the Trent Canal at the Peterborough Lift Lock.
"Community support is integral to the Canoe Museum so we, as a collective, can continue to build Peterborough and Kawarthas as an international destination," Hyslop adds.