---
Job posting: Engagement Coordinator
Qualified applicants are invited to email cover letter, resume, and expected hourly wage to generalmanager@kawarthachamber.ca.
The job posting closes on Friday, March 23rd. Visit www.kawarthachamber.ca/jobs for details.
Young Professionals Panel – March 20th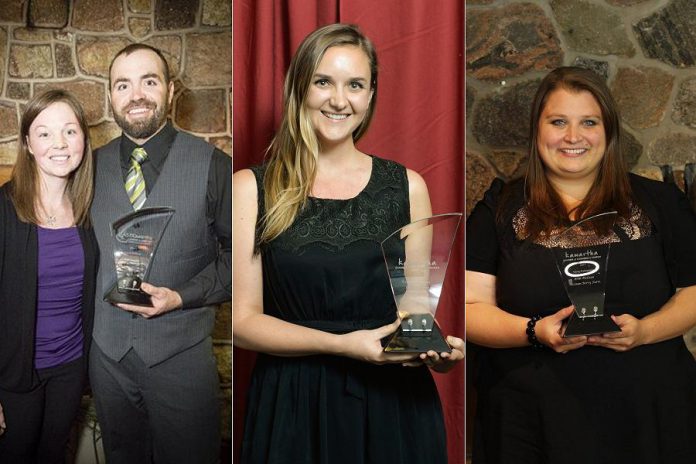 The Chamber's next B.O.S.S. (Business Owners Sharing Solutions) session is on Tuesday, March 20th and features a panel of Young Professionals.
The panel includes Erin McLean of McLean Berry Farm, Lisa Besseling of Stony Lake Furniture Co., and Matt Logan of Logan Tree Experts. Hear from these local professionals as they share their stories, successes, and challenges as young business owners.
The panel will discuss:
Starting and/or maintaining a successful business as a young professional
Juggling parenting while owning a business, and running a family business
Volunteering on boards and committees, or starting your own committee
Managing staff as a young professional
Maintaining a viable business year-round in cottage country
Marketing techniques
and much more.
The panel will also be answering your questions. The discussion will be moderated by Julia Wood of Peterborough & the Kawarthas Economic Development.
The BOSS seminar is being held at the Royal Canadian Legion Branch 77, 10 Nicholls Street, Lakefield from 7:30 to 9:30 a.m. on Tuesday, March 20th. A hot breakfast will be provided by Jack's Family Restaurant. Cost to attend is $15 for Chamber members and $25 for future members. Register now.
The Chamber thanks its professional development sponsor, Lynn Woodcroft, Sales Representative with Royal LePage Frank Real Estate.
Save the Date: Volunteer Breakfast on April 18th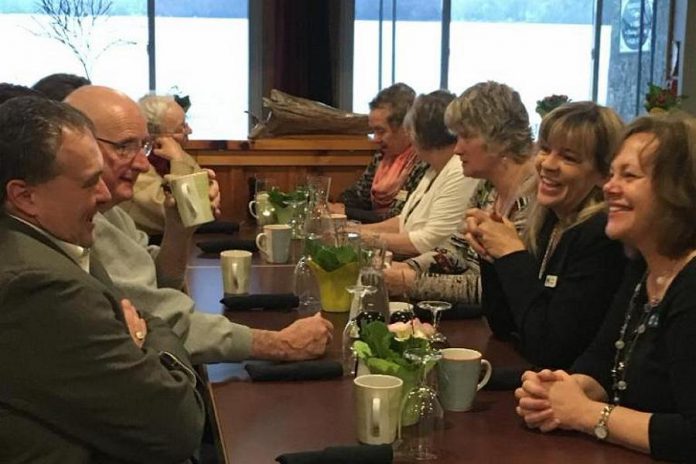 The Chamber's Volunteer Appreciation Breakfast is taking place on Wednesday, April 18th at Burleigh Falls Inn & Suites.
This event is free for Chamber volunteers, and $20+HST for guests. All are welcome to attend.
This year's guest speaker is Sarah Burke of Habitat for Humanity Peterborough & Kawartha Region. The event will run from 7:30 to 9 a.m.. Learn more.
The Chamber thanks its networking event sponsor, Blue Diamond Window Cleaning.
Earn a Free Chamber Membership
The Chamber is excited to announce a new initiative where you can earn your membership for free! There are two ways you can do this:
Pay your membership dues within 30 days of the invoice date and be entered into a draw for a free membership next year.
Refer a new member and once they have paid, you will earn 10% off next year's membership. Refer 10 new members and yours is free.
For more details, contact the Chamber office at 705-652-6963 or email membership@kawarthachamber.ca.
Ontario Chamber of Commerce – Vote Prosperity Letter Campaign
The Ontario Chamber of Commerce (OCC) released its election platform, Vote Prosperity, last October, outlining 18 recommendations that address key issues facing Ontario's business community.
Ahead of the upcoming provincial election, the OCC encourages you to read Vote Prosperity, and send a letter to your local candidates to ensure the voice of business is heard during the election campaign.
Vote Prosperity provides productive and reasonable recommendations. Send a letter and make sure your candidates are promoting prosperity in your community.
Peterborough Chamber Small Business Access Lunch – March 23rd
Join the Greater Peterborough Chamber of Commerce for lunch on Friday, March 23rd to learn about Small Business Access and the programs and resources available to help Ontario small businesses.
The Honourable Jeff Leal, Minister of Agriculture, Food and Rural Affairs, Minister Responsible for Small Business, and MPP for Peterborough will join the reception and provide a few remarks.
The event runs from 11:45 a.m. to 1:30 p.m. at the VentureNorth boardroom (270 George St. N., Peterborough). Learn more and register.
Feedback Requested: Pupil Accommodation Review
In June 2017, Ontario launched its Plan to Strengthen Rural and Northern Education in which the Ministry of Education committed to revising its Pupil Accommodation Review Guideline (PARG) and Community Planning and Partnerships Guideline (CPPG).
The amended PARG will be posted to the ministry's website for six weeks, until March 23rd. After gathering further input, the final amended PARG will be released later in the spring.
All school boards and municipalities are encouraged to review the draft. Learn more.
Chamber Members Are Hiring
Free Income Tax Clinic – March 15th
A Free Income Tax Clinic is taking place on Thursday, March 15th from 9 a.m. to 1:30 p.m. at Community Care in Lakefield. This tax clinic is for individuals with income less than $30,000 or families with income less than $40,000.
Brought to you by Community Care, St. John the Baptist Lakefield, and Lakefield Youth Unlimited. For more information contact 705-651-0156.
Free Income Tax Clinics are also taking place on April 6th and April 27th.
New Location for Robyn's Nest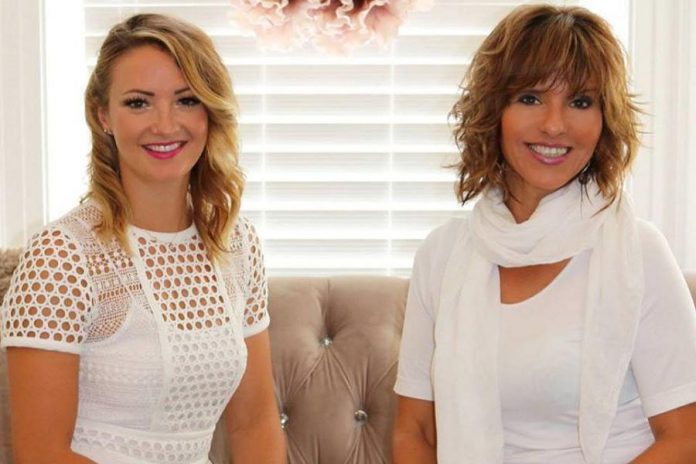 Robyn's Nest Photography & Beauty has recently moved.
Visit their new location at 25 Reid Street in Lakefield.
Otonabee Conservation Tree Seedlings – Order By March 23rd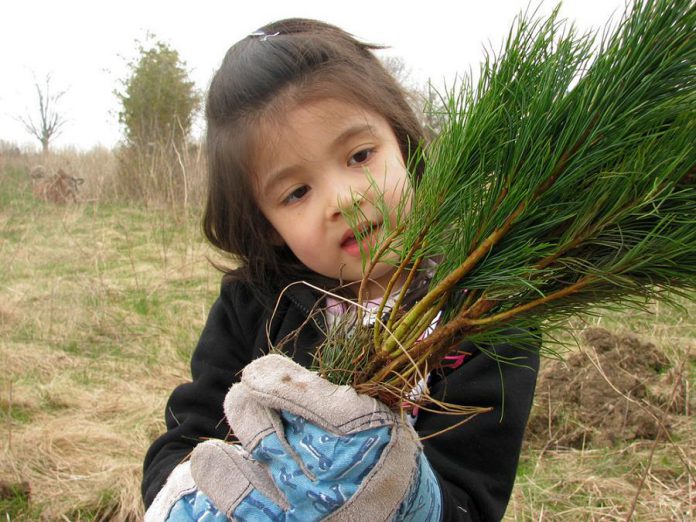 Otonabee Conservation is pleased to offer the Tree Seedling Program to watershed landowners.
Through the program, you may order trees and shrubs from a selection of species that you can plant to reforest land or add to the biodiversity of your forest property. Order your tree seedlings by March 23rd.
Tree Seedlings can be ordered through the online ordering system, or by contacting the Otonabee Conservation office by email at treesales@otonabeeconservation.com or by phone at 705-745-5791.
A Retail Makeover for Your Business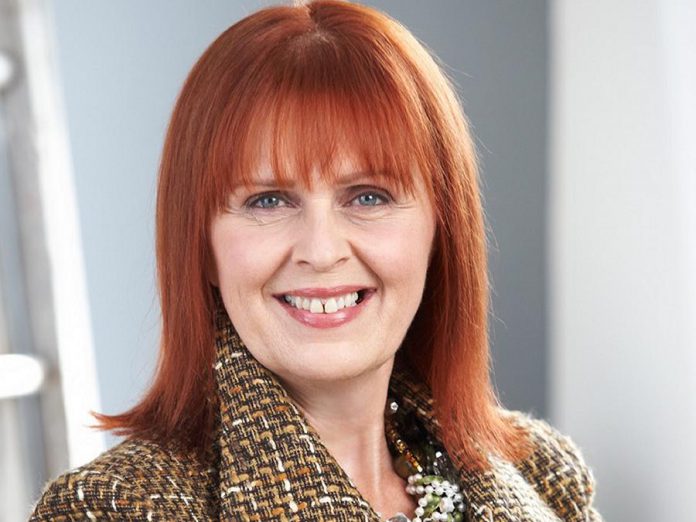 Do you need a fresh perspective on how to make your retail business attractive to customers?
Join the Peterborough DBIA and Peterborough & the Kawarthas Economic Development as they welcome retail expert, Barbara Crowhurst for a morning session that will have you evaluate your business and consider how you generate traffic, engage more customers and generate higher revenues.
The session is taking place on Tuesday, March 27th from 8 to 11:30 a.m. at the VentureNorth Board Room (Lower Level), 270 George Street N, Peterborough. Tickets are $10.
Upcoming Events
Free Senior Skating, Lakefield – March 16th
Buckhorn Maplefest – March 17th and 18th, March 24th and 25th
Performing Arts Lakefield, Motus O presents The Prisoner of Tehran – March 23rd
For more information about the businesses and events listed above, please visit the Kawartha Chamber of Commerce & Tourism website at kawarthachamber.ca.
All photos supplied by Kawartha Chamber of Commerce except where noted.