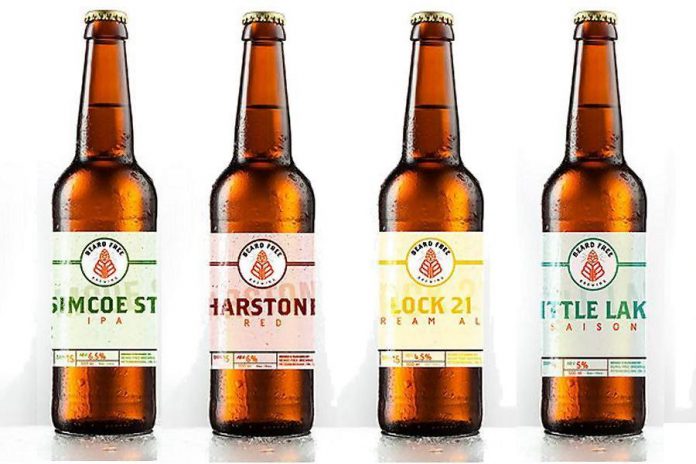 Beard Free Brewing, Peterborough's latest craft brewery, is opening on Friday, March 23rd.
Located at 649 Unit 4 The Parkway in Peterborough, the microbrewery is a partnership between head brewer Nyckolas "Nick" Dubé, John Rozema, and Steveon Zablosky.
Dubé and Rozema first met in April 2017, after Dubé organized a home brewers' meet-up at St. Veronus, a Belgian restaurant and beer bar in downtown Peterborough.
"We talked beer for the night and then John reached out the very next day about the idea of opening a brewery in town," Dubé tells kawarthaNOW.
A couple of months later, they were investigating branding and label design when they met Zablosky at Specialized Marking Systems Ltd., and he soon joined the venture.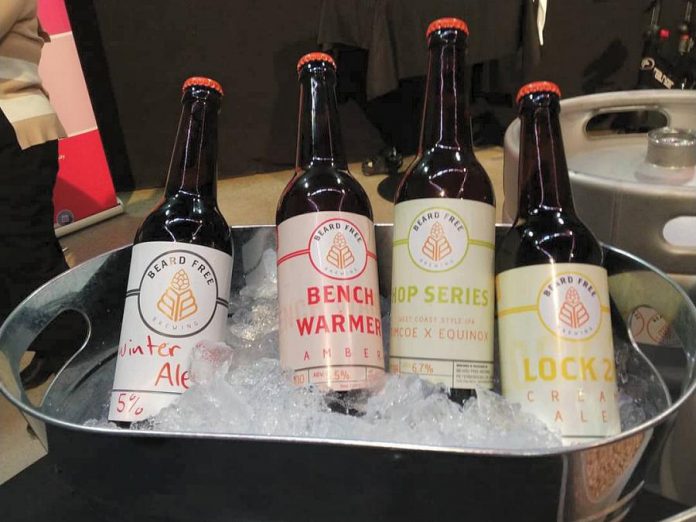 Beard Free Brewing produces four core beers named after Peterborough landmarks — "Simcoe St", their signature dry hopped India Pale Ale (IPA); "Harstone", a malty Irish Red Ale; "Lock 21", a classic cream ale; and "Little Lake", a French Saison — along with two or three seasonal, limited-release brews.
For their seasonals, the brewery is launching with "Bench Warmer Amber", a lower-carbonation English-style amber ale, and "Simcoe X Equinox West", a west-coast style IPA and the first of their Hop Series.
"The Hop Series will be our way of playing around with different hops as they become available to us," Dubé explains. "The core recipe will stay the same and the hops will rotate."
Bottles will be available from the brewery's storefront, which will also feature a small taproom. As it's a small microbrewery, Beard Free Brewing will not be distributed through the LCBO, at least not initially.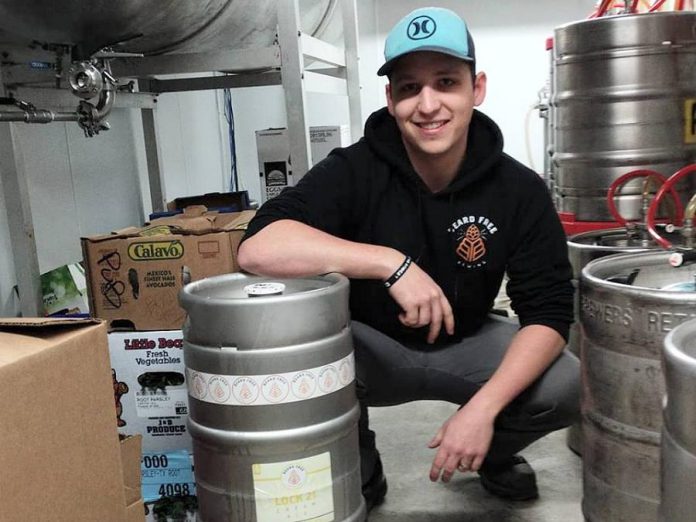 Although the storefront has not yet opened to the public, Beard Free Brewing has already supplied bottles of Bench Warmer Amber to Electric City Bread Co., and Lock 21 was recently featured on tap at The Publican House.
"I have been told the Lock 21 has been a very tasty success there," Dubé says. "They tapped the first keg on a Friday night and it was gone by Sunday afternoon!"
Beard Free Brewing's operation is also eco-friendly, in that owners have partnered with a local farmer, Tom Staples of Pinewynd Farm in Cavan, who feeds the brewery's spent grain to his heritage hogs.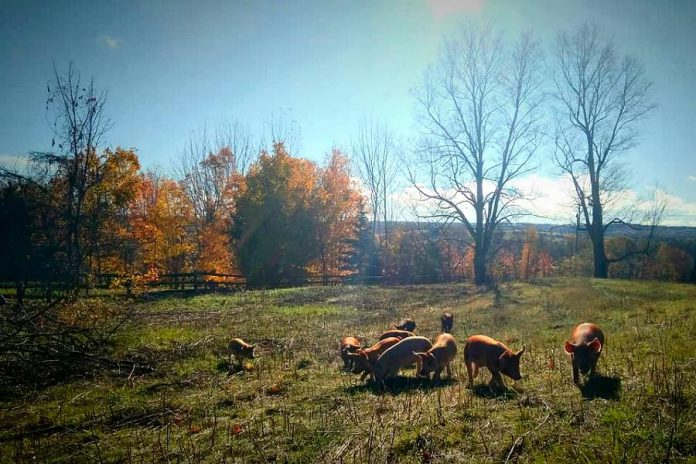 Staples comes to the brewery every few days to collect the spent grain, which can become an issue if not disposed of quickly, Dubé explains.
"As it contains a lot of sugars from the brewing process and is wet, it will start to rot fairly quickly," he says. "We get rid of the grain, the pigs get a nice sweet meal, and no grain is wasted in a landfill."
Pinewynd Farm already supplies pork to Electric City Bread Co. and St. Veronus in Peterborough, so it's possible that local restaurant patrons will someday be able to drink beer from Beard Free Brewing while eating pork from hogs fed on the grain used to brew that same beer.
As for the origin and meaning of Beard Free Brewing's name, Dubé says it's both a reference to a part of the wheat plant called the beard — the bristly material protecting the wheat kernel that's removed before the malting process — and a satirical play of words based on the observation that many brewers have beards.
Both Rozema and Dubé are beardless ("l have tried multiple times to grow a beard but sadly it's just not in my genes") and they came up with the name before they met Zablosky — who currently sports a beard, though not for much longer.
"Given the name we have already convinced Steveon to shave it off during the soft launch opening weekend," Dubé says. "We will be doing a raffle for some goodies and include the first cut of Stevon's beard!"
For more information on Beard Free Brewing, visit www.beardfreebrewing.com.