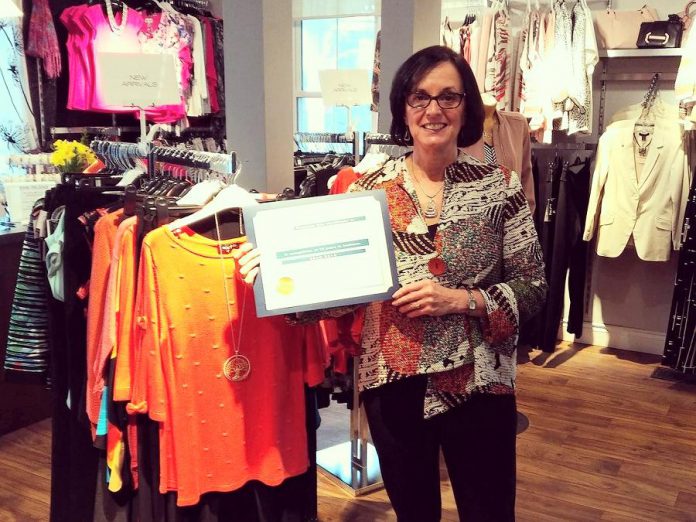 ---
BOSS: Mental Health in the Workplace
The next B.O.S.S. (Business Owners Sharing Solutions) session on Wednesday, May 9th will focus on Mental Health in the Workplace.
The panel of experts will include: Ashley Challinor, Director of Policy, Ontario Chamber of Commerce; Dave Pogue, Founder of Team 55; and Jack Veitch, Canadian Mental Health Association, Haliburton, Kawartha, Pine Ridge.
Join the Chamber at the Lakefield Legion for this informative session. Doors open at 7:30 a.m. and the session runs from 8 to 9:30 a.m..
Cost is $15 for Chamber members or $25 for future members, and will include a hot breakfast from Jack's Family Restaurant. Register here.
The Chamber thanks the Royal Canadian Legion Branch #77 in Lakefield for providing the space for this session and professional development sponsor Lynn Woodcroft, Sales Representative, Frank Real Estate.
Welcome New Members
Homestead Creative Solutions
200 Edenberry Line, Ennismore, www.facebook.com/HomesteadCreativeSolutions, 705-740-5212
"Homestead Creative Solutions provides management and administrative support to organizations and companies that wish to leave the day to day administrative work to others. Our custom-tailored business solutions are designed to meet the workload and financial abilities of the individual organizations. We specialize in not for profit, individuals and small companies that do not have the financial resources or the necessary workload to hire part time, contract, full time or permanent office staff."
Peterborough Regional Health Centre Foundation
1 Hospital Drive, Peterborough, 705-876-5000, prhcfoundation.ca
"Donor investment in the Peterborough Regional Health Centre (PRHC) Foundation is bridging the gap between adequate and world-class healthcare for hundreds of thousands of patients from across Peterborough County and beyond. Your donations not only fund the technology that forms the backbone of patient care, they bring new life-saving services to our region, particularly for key regional programs like cardiovascular and cancer care. And by securing the best equipment, your generosity helps PRHC attract and retain the best and brightest healthcare professionals."
Save the Date
May 23rd – Provincial All Candidates Meeting
June 13th – BAH Woodview Hop
So You Want to Run for Council? Candidate Information Session – April 26th
An information session for those interested in running in the 2018 Municipal Election is being held on Thursday, April 26th, at 7 p.m. at the Wilson Park Community Centre 66 Northey's Bay Road, Woodview.
This workshop will help you decide whether to put your name forward. It will give you a clear understanding of Council's roles and responsibilities. It will also give you information on the impact that the duties and responsibilities of public office will have on your life.
Those interested in a future career in municipal politics can file nomination papers from Tuesday, May 1st, until Friday, July 27th at 2 p.m. The next municipal election will be held on Monday, October 22nd, 2018.
This free workshop is being hosted by the Townships of North Kawartha, Selwyn, Havelock-Belmont-Methuen, Douro-Dummer, Asphodel-Norwood, Municipality of Trent Lakes and the City of Peterborough. Learn more.
5 Minutes for Business: Sometimes Sustainability Is Just another Word for Common Sense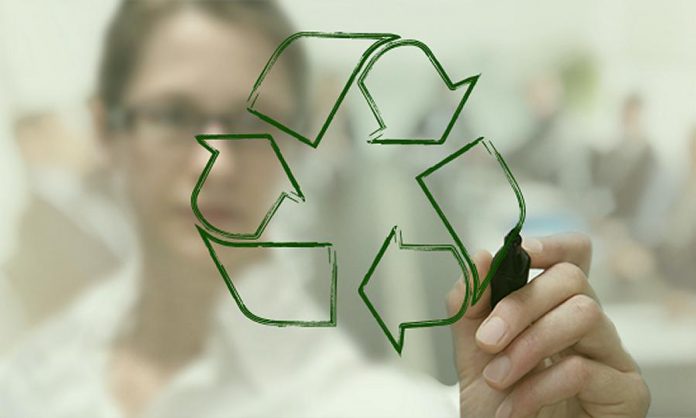 In this edition of 5 Minutes for Business, the Canadian Chamber of Commerce examines the simplicity of implementing sustainability within the workplace and the fiscal outcome of these actions. When a business reduces its environmental impact by making better choices about how it uses energy and materials, some call it sustainability, but the practice has an older name: common sense.
Luckily, there are tools to help businesses go green, including the 200 Million Tonnes of Opportunity report from Climate Smart Businesses and the World Wildlife Fund's Living Planet @Work program.
Read 5 Minutes for Business to find out more.
Chamber Members are Hiring
Sunshrine Day Spa & Salon Celebrating 18 Years
Sunshrine Day Spa & Salon is celebrating its 18th anniversary with an Open House on Saturday, April 21st.
Drop in between 10 a.m. and 3 p.m. for giveaways, exclusive one-day-only promotions, cake and much more.
Also enjoy 18 promotions for $18 until May 2nd. Visit www.sunshrine.com for more details.
New Location for Herod Financial Services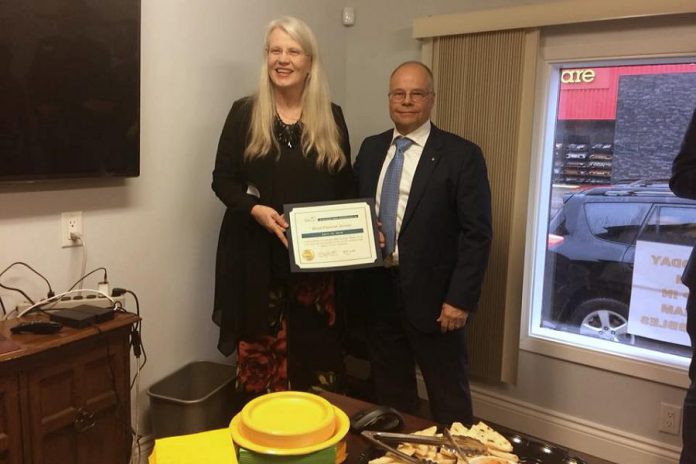 Kevan and Roberta Herod of Herod Financial Services opened their doors on April 12th to celebrate the opening of their new location.
Herod Financial recently moved their Lakefield office across the street to 35 Queen Street.
Style Boutique Celebrates 10 Years
Congratulations to Diana Carter and staff at Style Boutique in Lakefield on their 10 year anniversary.
Style Boutique celebrated the milestone on April 12th with an Open House.
Lakefield Fairy & Dragon Festival Sponsors Wanted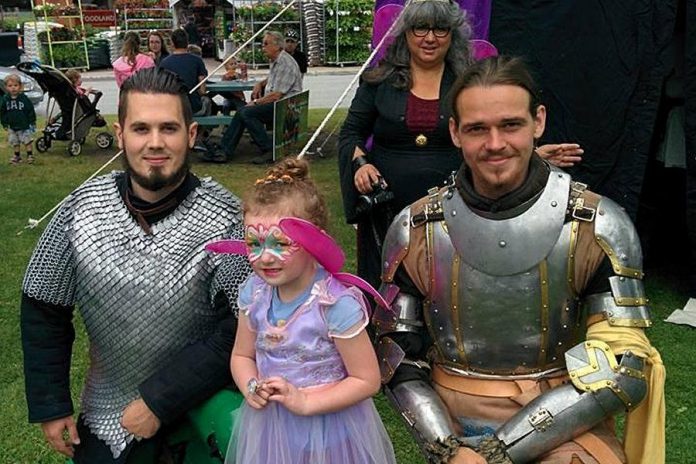 The Fairy & Dragon Festival has added a second day this year. Anyone who would like to help out with a sponsorship for the 2018 festival will be advertised all year round on the Lakefield Fairy and Dragon Trail Facebook page as well as other bonuses.
Mark your calendars for the two-day festival, which takes place from 10 a.m. to 4 p.m. on Saturday, June 9th at Cenotaph Park in Lakefield and from 11 a.m. to 3 p.m. on Sunday, June 10th at Isabel Morris Park in Lakefield.
Thousands have come to the charming Village of Lakefield to experience the joy of a village gone magical. Sword-fighting knights from Blades of Glory, Disney fairy princesses, Sparky the Fire Dog and Sparky the Dragon, Razberry the Clown, many fantastic vendors, and the hit of the show, foot nurse Sandra O'Brien's beautiful and local creation: Celtic Connection Dragon Bubbles.
Costume prizes are also welcome. If you can help out in any way, please contact Mary at Celtic Connection at 705-559-3633. For more information, visit www.celticconnection.ca or www.faceook.com/LakefieldFairyandDragonTrail. Click here for more information on the Fairy and Dragon Trail.
Peterborough & the Kawarthas Economic Development Open House and AGM
Peterborough & the Kawarthas Economic Development (PKED) is holding a Community Open House and Annual General Meeting on Thursday, April 26th from 10 a.m. to 2 p.m.
This event offers the opportunity to learn more about PKED's role in the community, their highlights from 2017, and a look forward at the exciting year ahead. The Community Open House will be held in celebration of our first year at VentureNorth, the new downtown business hub at 270 George Street North.
Abbeyfield House Society of Lakefield Gala Fundraising Concert – April 23nd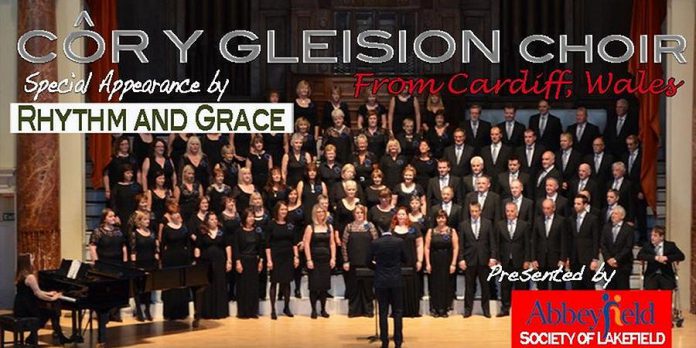 Abbeyfield Society of Lakefield is hosting s Gala Fundraising Concert on Monday, April 23rd at the Selwyn Outreach Centre. Doors open at 6:30 p.m. Tickets are available online.
The evening will feature the Côr y Gleision Choir from Cardiff in Wales and a special appearance by Rhythm & Grace and the Duketow Family. For more information, call 705-652-3856.
Upcoming Events
Peterborough Shopify Meetup – April 26th
Free Income Tax Clinic Lakefield – April 27th
BEL Rotary Season Opener Golf Tournament – May 10th
For more information about the businesses and events listed above, please visit the Kawartha Chamber of Commerce & Tourism website at kawarthachamber.ca.
All photos supplied by Kawartha Chamber of Commerce except where noted.