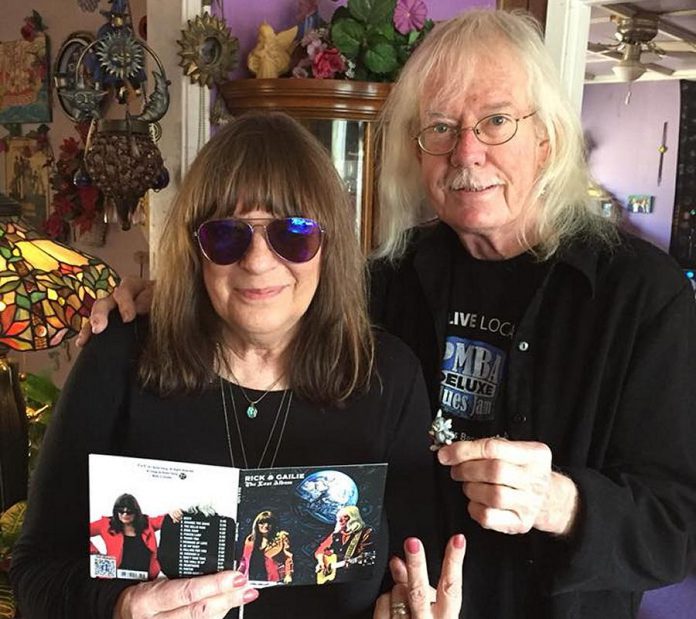 As he continues on the long road to recovery from the effects of non-Hodgkin lymphoma, Peterborough musician Rick Young has received an invigorating dose of the best medicine from a most unlikely source.
The Lost Album, the 16-track debut release of original music by longtime music duo Rick and Gailie, has receiving a glowing review from veteran Canadian broadcaster, author, and music critic Bob Mersereau.
"Everything on this album is familiar, fun and fresh at the same time," writes Mersereau at top100canadianblog.blogspot.ca.
Mersereau, who specializes in popular music writing, has been with CBC TV and Radio since 1982, and regularly reports on the arts. He's also the author of the 2007 bestseller The Top 100 Canadian Albums and 2010's The Top 100 Canadian Singles.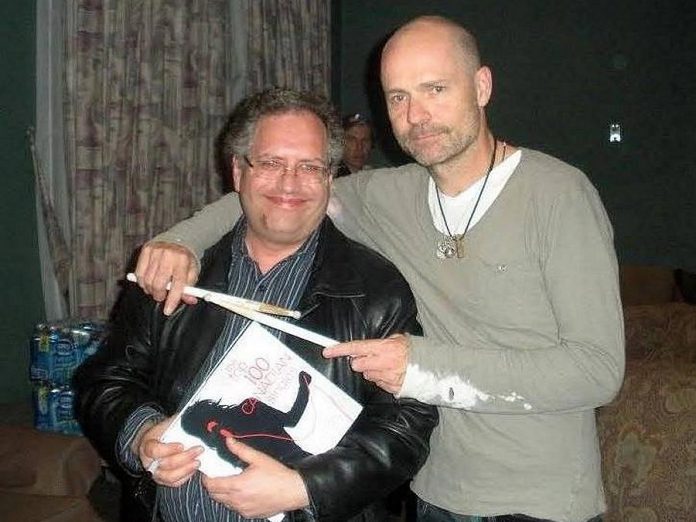 "Rick and Gailie don't re-create," Mersereau writes. "Instead they are inspired by this beloved era (the early to mid 1960s) and create new works that sit perfectly in that style … When Rick and Gailie do get a bit more modern, it's the same way it happened in the early 1970s, when pop bands heavily influenced by The Beatles sharpened up the sound.
"The production here is crisp and new … there's nothing screaming 'vintage' but rather it's all refreshing."
Mersereau's attention to, and words of praise for, The Lost Album has delighted Rick.
"It's amazing that he would have such kind words for the project," he says. "I like the way he worded it … the stuff that we were raised on, all that British classic stuff, and that we somehow molded that into something almost original."
VIDEO: "The Wall is Up" – Rick and Gailie

Gailie is equally elated.
"Humbling, phenomenal … what can I say? I read it and my mouth dropped open and I almost started crying. He pretty well nailed it.
"Rick has been doing music for close to 50 years now and I've been doing music my whole life. We've been playing in Peterborough for 25 years. But it doesn't matter who you are or how long you've done it, when you get the accolades, that's when it really hits home. That you've been doing something right."
Released November 19, 2017 at "I Get By With A Little Help From Friends", a benefit at The Venue held for Rick to help him and Gailie with expenses incurred while he underwent chemotherapy, The Lost Album was a year in the making, with producer and audio engineer Andy Pryde at the helm.
While Rick and Gailie have been best known for performing covers of classic songs by The Beatles, The Dave Clark Five, Herman's Hermits, and other notable British Invasion bands, they were increasingly asked to play their original tunes. That led to the decision to finally get in the studio and record their first CD.
Gailie credits Pryde as well as backing musicians Richard Simpkins, Alan Black, and Brent Bailey, with "bending over backwards" to make The Lost Album "the best CD that we could ever make."
But while the reception to The Lost Album has thrilled both Rick and Gailie, that takes a back seat to their immense relief over Rick's prognosis.
"I had my last CAT scan in March and it came out clear," says Rick, whose weight dropped to a low of 145 pounds, but has since come back up to 160 pounds on the way to his normal weight of 180 pounds.
"I have to go back every three months (starting in May) for a maintenance program. Every three months, eight times, so that would be two years. It's not chemo. It's an antibiotic that's strategically aimed at my lymph nodes. After that I should be good to go for years and years.
"I've come to realize that I got off pretty lightly compared to some people. I didn't know which way it was going to go. It was pretty scary there at times. I felt a little strange being the poster child for this whole thing but the love and support really did save us. I am mortal but I'm also planning on living forever."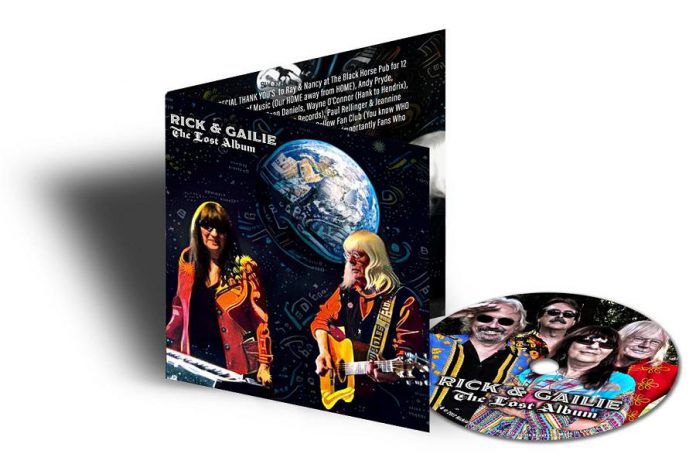 And for those who are looking for a sample of Rick's unique humour as a sign of his recovery, well, you won't be disappointed.
"I have been playing ping-pong with my cat, being locked in the cottage here. He beats me every time."
Gailie, meanwhile, refers to "the glowing report" received from Peterborough oncologist / hematologist Dr. Gordon Swain as a major turning point.
"We thought it (non-Hodgkin lymphoma) was his death warrant … we really did," says Gailie.
"We said 'Let's fight this as far as we can go and see what happens' but we never lost hope. The love, the support, of our friends, family and fans has been overwhelming. That's what got us through. The benefit really did help but the support from everybody has been huge and still is. Everywhere I went at least 15 to 20 people would ask 'How's Rick?'"
As he hoped since day one of his battle with cancer, Rick has returned to live performing, having headlined the last few weeks with Gailie at Crash and Burn, held every Monday night at The Black Horse.
"I've found my voice strength isn't quite there yet, but it's building up the more I do it," says Rick.
"I missed it. We were off for seven months after playing every weekend for 12 years. When I went back, I said 'Let's hope it's all there' … all the lyrics and the chord changes."
Married in 2003, Peterborough-born Gailie met Toronto-born Rick at a house party in 1971 and struck up a close friendship. In 1992, her marriage at an end, Gailie reconnected with Rick, who moved with her back to Peterborough to live with Gailie and her young daughter Stephanie.
It was at Historic Red Dog, at the urging of singer Charlotte Melby, that the duo first performed at open mic events. That marked the start of a four-year Wednesday evening gig at the Hunter Street West pub. Rick and Gailie have been a fixture at The Black Horse since it opened almost 13 years ago.
"It was disheartening, to say the least," notes Gailie of the onstage absence of her life and musical partner during his treatment.
"I kept Crash and Burn going Monday nights. I sang with a few of the people. Brian MacDonald, God bless him, was there every Monday night by my side, and Alan Black and JP Hovercraft, but it wasn't Rick. Rick has been out the last couple of Monday nights and is starting to get stronger."
While the duo will scale back on performances through to the end of July, they are scheduled to perform July 13th at Ribfest in Millennium Park in downtown Peterborough.
More immediately, the pair will be front and centre this Sunday (April 22) as The Black Horse hosts Musicians Appreciation Day from 1 to 9 p.m. Featuring 15 acts, all proceeds will go towards aiding Peterborough musicians in need. Tickets costs $10 in advance and at the door. Rick and Gailie are scheduled to hit the stage at 4 p.m.
The Lost Album, which sells for $20, is available directly from Gailie as well as via their website therickgailieband.bandzoogle.com.