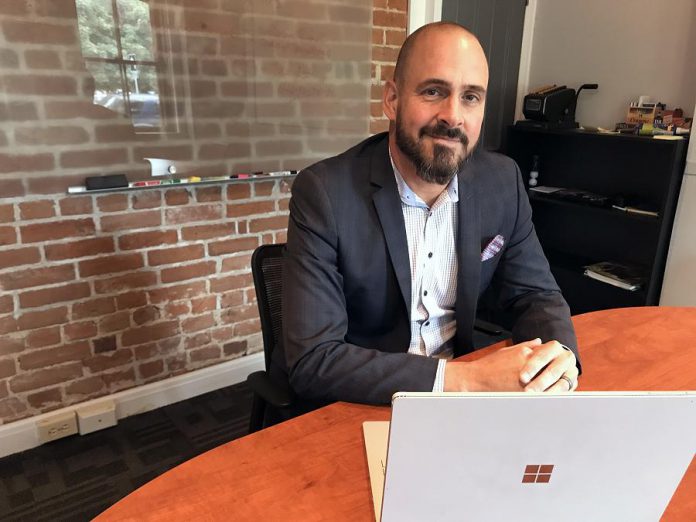 As a Chartered Professional Accountant, Peterborough's Michael Konopaski knows full well that dollars wisely invested now have a much better chance of producing a terrific return later.
So it is that Konopaski, with a $10,000 cheque in hand, will drop by the Balsillie Family Branch of the YMCA of Central Eastern Ontario (123 Aylmer St, S., Peterborough) on Friday afternoon (November 23) — resulting in the huge smiles all round that typically accompany such generous philanthropy.
The $10,000 donation, which will go directly to the YMCA's annual Strong Kids Campaign, comes from Burlington-based Aligned Capital Partners Inc. In the 1990s, Konopaski and his father co-founded the original firm in Peterborough that eventually evolved into Aligned Capital Partners Inc., with Konopaski remaining the company's Chief Financial Officer.
Funds raised through the Strong Kids Campaign help children, teens, and young adults participate in local YMCA programs they typically wouldn't have access to due to limited financial resources. Last year's campaign raised more that $13 million nationwide and helped 125,000 people.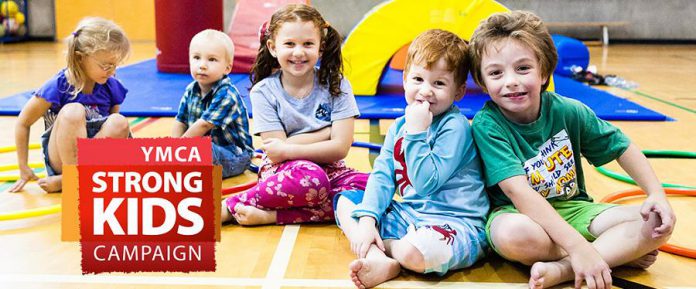 Back in April, the 2018 local campaign — chaired by longtime Peterborough grocer Dave Morello and benefitting those served by YMCA of Central East Ontario branches in Peterborough, Trenton and Belleville — kicked off with a goal of $267,000.
Knowing that Aligned Capital Partners Inc. "had money to donate, like most great organizations", Konopaski did his homework, settling on the Strong Kids Campaign as a most worthy recipient.
"I did a ton of research and, to me, (the Strong Kids Campaign) is all about local impact," says Konopaski, who is also Managing Director of Inclusive Advisory, a multi-disciplinary partnership of accountants, financial advisors, and lawyers based at 521 George Street North in downtown Peterborough.
"It provides opportunities to families that might not normally have those opportunities. As a result, kids have been introduced to the bigger picture. That can be anything from leadership to just becoming more civic-minded down the line. For some kids, that comes to them naturally. They don't need a lot of guidance when it comes to learning how to become a good team member or learning how to work with others but others need more formal structure. This is the type of program that allows for that."

Besides the immediate benefit that the donation will provide, Konopaski is intrigued by the long-term effect.
"One of the challenges that Peterborough has had is younger people think there's nothing to do here or there is no opportunity," he says.
"Kids that are recipients of this funding might be put in a situation where they could meet somebody who will help or mentor them to learn about the opportunities that are in the area. I would hope that the kids that are beneficiaries of this program have the same kinds of opportunity that my kids had.
"Peterborough is just one of many communities that's competing for top talent. We have to invest in our youth. There are lots of different ways to do that but educational aspects, training, and learning are key, introducing them to that bigger picture."
VIDEO: YMCA Strong Kids Campaign

A longtime YMCA member, Konopaski didn't have to be sold on the benefits of the organization or its declared mission of strengthening the foundations of community.
"The YMCA is an organization that you can be involved with your entire life," he says. "Kids learn how to swim there. There are people that have been members for more than 50 or 60 years. I see a lot of fellowship there: people seeing their friends and family members. It's a great cornerstone of the community."
He adds "the quality of the people" at the helm of the local Strong Kids Campaign was also a major factor in the decision to give.
Konopaski strongly encourages others who are in a position to give, either privately or corporately, to learn more about the Strong Kids Campaign and its benefits.
That said, he notes Peterborough "has literally hundred of charities … there's a need in so many different areas."
For more information about the YMCA Strong Kids Campaign, visit ymcastrongkids.ca. for more information about Aligned Capital Partners Inc., visit www.alignedcapitalpartners.com.