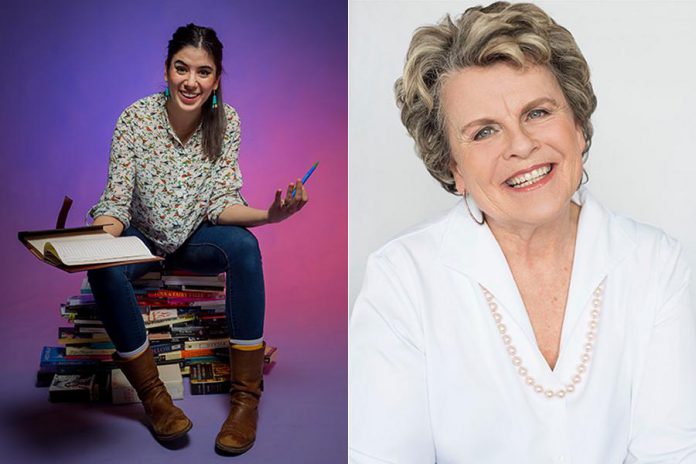 Organizers have announced the speaker and workshop lineup for the third annual International Women's Day Conference in Peterborough on Friday, March 8th.
Indigenous poet Rebecca Thomas and comedian Deborah Kimmett will be speaking at the conference, which takes place from 8 a.m. to 4 p.m. at Ashburnham Reception Centre (840 Armour Rd, Peterborough).
Thomas is a Mi'kmaw poet, scholar, and activist who lives in Halifax, Nova Scotia. She has led the Halifax Slam Poetry team three years in a row, taking HaliSlam to the semi-finals in 2016, and is the former Poet Laureate of Halifax. She has performed with a Tribe Called Red and has spoken and lectured at conferences and coffee houses from coast to coast.
She writes kids' books about growing up the child of a residential school survivor, and has written for the CBC and Washington Post. Her day job is as the Indigenous Supports Advisor for the Nova Scotia Community College.
Kimmett is a Toronto-based comedian, speaker, author, instructor, and director. She is a 35-year veteran of the legendary Second City theatre company, and has appeared at The Winnipeg Comedy Festival as well as on CBC's The Debaters and Definitely Not The Opera. She is the author of two books of comedic essays and a novel, and is a playwright and a solo performer.
Kimmett's most recent one-woman show "The Year of The Suddenly", about rediscovering her relationship with her dying brother, receive critical acclaim. She was also nominated in January for an ACTRA award for her performance as Patti in the short film Keep Coming Back!.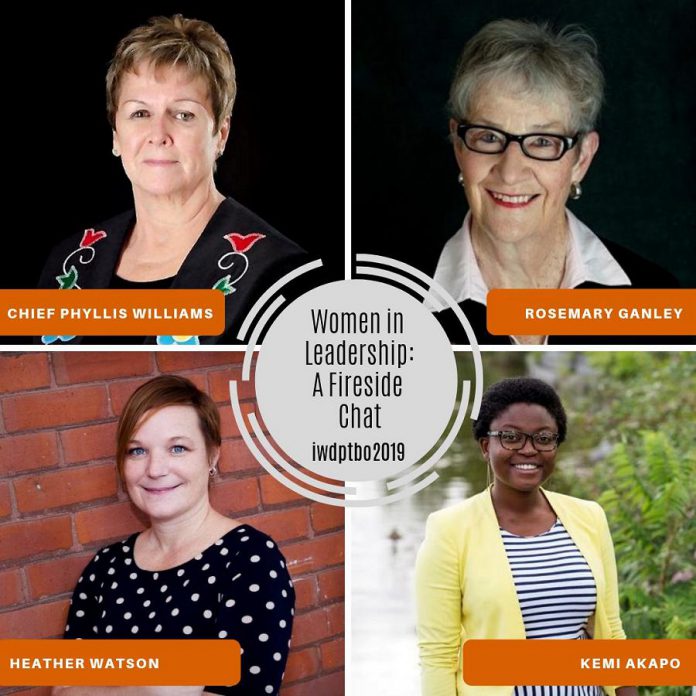 Between the speaker presentations, conference attendees will be able to participate in two of six 75-minute workshops:
Overcoming Money Patterns, Beliefs, and Blocks (facilitated by Doris Belland)
Envisioning Connection: A Creative Approach (facilitated by Maureen Pollard)
Women in Leadership: A Fireside Chat (facilitated by Chief Phyllis Williams, Rosemary Ganley, Kemi Akapo, and Heather Watson)
What Do I Say – A Mental Health Toolbox (facilitated by Sarah Lindsay)
Women's Friendships: A Key to Life Satisfaction and Resilience (facilitated by Marion Langford and Colleen Carruthers)
Come My Sisters, Drum With Me (facilitated by Adele Passmore)
The cost of the conference is $145+HST, which includes the speakers, two workshops, and lunch and refreshments. Tickets, along with more information about the speakers and the workshops, are available at www.iwdptbo.ca.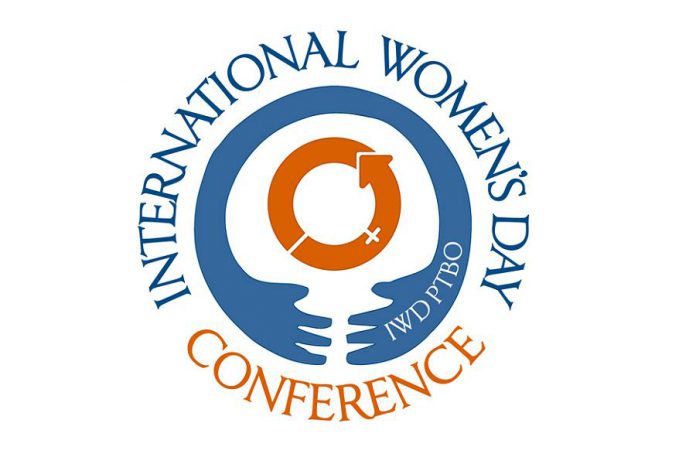 The theme of this year's conference is "Connecting women, Inspiring action", with the objective of helping women create meaningful connections with each other, engaging in learning opportunities to reach their personal and professional goals, and feeling inspired and empowered to spread awareness and to take positive action towards gender equity.
This third annual conference is being presented by Thirteen Moons Wellness, whose owner Louise Racine first conceived of the idea of an International Women's Day conference in Peterborough. After she won the Judy Heffernan Award in 2016, she used the monetary award to launch the first conference in 2017.
"The success of the 2017 and 2018 International Women's Day Conferences affirms the relevance of a full-day event that supports women of all ages and backgrounds in our community," says Racine, who is the chair of the International Women's Day Conference Committee.
"The conference program is designed with the intention that the speakers and workshops equip attendees with the skills, knowledge and connections to carry on with hope and determination. While we may not see the positive changes we aspire to immediately, especially during our current political climate, it's important for women to remain diligent and steadfast for the generations to come."
A portion of net proceeds from this year's conference will be donated to the 2019 Judy Heffernan Award. Last year, a portion of proceeds from the conference went to support Habitat for Humanity, Alternatives Community Services, and a girls' soccer program.
The 2019 International Women's Day Conference is supported by: kawarthaNOW.com (media sponsor); Community Futures Peterborough (community builder partner); Fox Law Professional Corporation (metworking sponsor); Women's Business Network of Peterborough and The Ear Depot (program sponsors); Black Cap Design, Red Rock Communications, Energy 99.7, Country 105, and Sofie Andreou (connectivity sponsors); and BDO, Agilec, and Betty Halman-Plumley of IG Wealth (workshop sponsors).