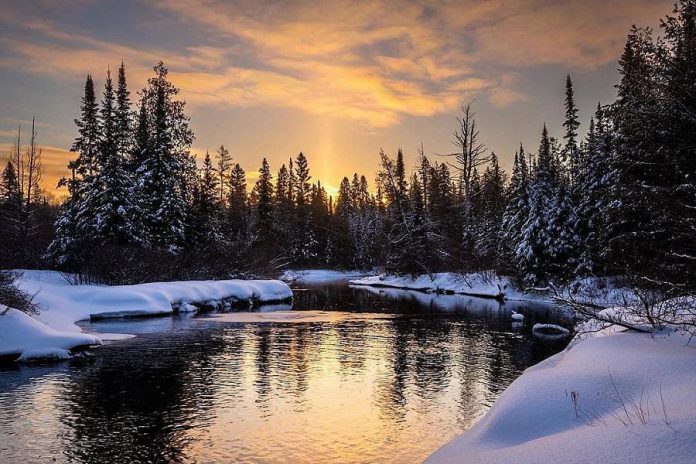 Well, what can we say? Spring has sprung and we're still posting snow pictures on Instagram! Who would have thought that there would be multiple phases of the never-ending winter?
Now that spring is here, what we can promise is that we'll try to post pictures of melting snow and running creeks and rapids. Luckily, the bright pink sunrises are also returning.
But as I always say, there's astonishing beauty in the Kawarthas in every season and our top photos from February prove it once again.
Do you want to get on our photographer list? All you need is an Insta account and to tag us using our hashtag #kawarthanow when posting your photo.
We share photos from across our readership area, which is the five-county area surrounding Peterborough which includes Peterborough, Northumberland, City of Kawartha Lakes, Haliburton, and Hastings (we sneak in the occasional Algonquin Park picture as well, particularly if it's by a Kawartha photographer).
To see our daily shares of photos, follow us on Instagram @kawarthanow and check out our feed's monthly highlight reels for recaps of every month in 2019.
---
#1. Eels Creek sunrise by Paul Hartley @paul_hartley_photo
Posted February 24, 2019. 7,837 impressions, 521 likes
#2. Super snow moon over Chemong Lake by Catherine Staples @terrabryn
Posted February 20, 2019. 7,675 impressions, 776 likes
#3. Snowy Saturday at Burleigh Falls by Russ Higgins @russ_higgins
Posted February 23, 2019. 6,800 impressions, 554 likes
#4. Snow storm at Cedarbank Farm by Escape Maze @escapemaze
Posted February 12, 2019. 6,648 impressions, 540 likes
#5. Winter white pines on Big Bald Lake by Joe Yusiw @kawartha_joe
Posted February 21, 2019. 6,623 impressions, 567 likes
#6. Saturday morning at Roger's Cove in Peterborough's East City by Dan B. @backyardptbo
Posted February 2, 2019. 6,574 impressions, 446 likes
#7. Super snow moon over North Kawartha by Brett Somerville @brett_somerville
Posted February 24, 2019. 6,396 impressions, 511 likes
#8. Beautiful Big Bald Lake skies by Joe Yusiw @kawartha_joe
Posted February 21, 2019. 6,309 impressions, 489 likes
#9. A dark and stormy day on the North Kawartha highway by Jeff Teräväinen @jeffteravainen
Posted February 20, 2019. 5,936 impressions, 468 likes