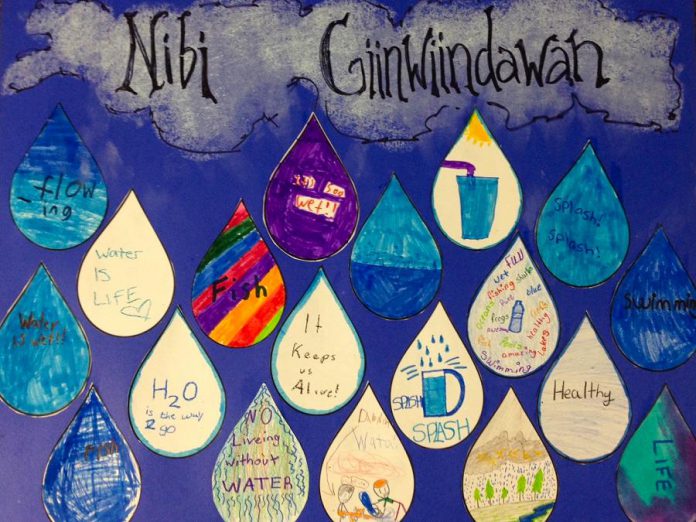 This Friday (March 22) is World Water Day, a day aimed at advancing the United Nations' Sustainable Development Goal 6: ensure availability and sustainable management of water and sanitation for all.
The theme for World Water Day 2019 is "Leaving no one behind".
Many people around the world and in Canada, especially those in First Nation communities, do not have access to safe and clean drinking water.
"Not only is clean water seen as sacred to indigenous cultures but water must be kept to a certain standard to be safe to drink — a level of purity which is currently not being maintained in many rural and first Nation communities across the country," says Madison Laurin, Operations Coordinator at the Trent Aboriginal Cultural Knowledge and Science (TRACKS) program.
TRACKS and the GreenUP Wonders of Water (WOW) program are bringing awareness to the messages behind World Water Day by hosting a contest. The #PtboStudents4water4all contest encourages teachers and students to show their gratitude for Nibi (the Anishinaabemowin word for water) by tweeting a photo or video of how they say thank you to water.
How you say thank you to water is really up to you, but here are some ideas that GreenUP has encouraged at the Peterborough Children's Water Festival and in WOW programs: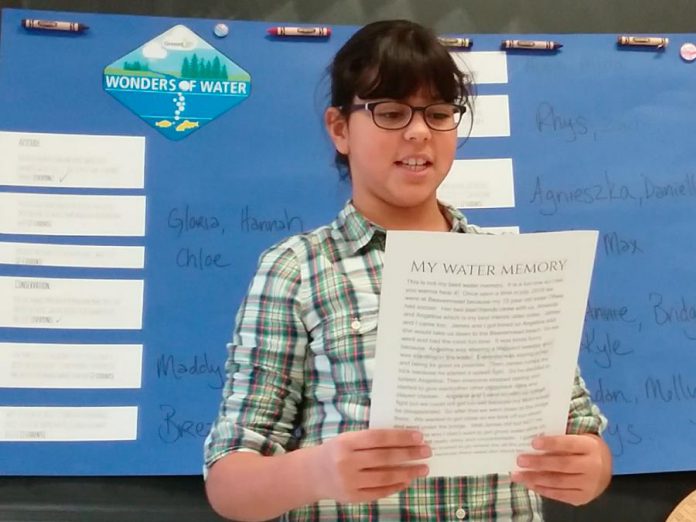 Why show gratitude for Nibi? We all connect with water multiple times a day, but it is usually when we are without water that we appreciate it the most. Indigenous peoples all over the world have said that Nibi is the lifeblood of Mother Earth, which is needed to sustain not only us, but also all life. By saying Miigwetch (thank you) to water, you are helping to connect with and protect water for all.
"It is especially important to us to raise awareness about the fundamental sacredness of water for all," Laurin says. "We are aiming to educate young people about the importance of both indigenous and western sciences to be able to address increasingly complex environmental issues that will face our world in the future."
Last year, the WOW program, along with Nourish, attended the Peterborough Children's Water Festival to ask students about their relationship with water. At the festival each year, students interact with water and learn with amazement, but each year we see that we all have more to learn and appreciate about our connection with water. Many of us, including myself, are often not aware of our daily interactions with water, from our morning shower to the water that cooks our evening meal.
Have you ever said thank you to water? On World Water Day and every day, you can connect with and help protect water for all by showing your gratitude for water.
The sky is the limit when it comes to sharing your gratitude to water in your own way. This World Water Day, take notice of what water does for you each day. Let's ensure no one is left behind, by protecting both water and people's right to access safe drinking water.
Laurin reminds us, "By combining indigenous and western ways of understanding the water, we can ensure that no one is left behind".
You can find out more about the WOW and TRACKS World Water Day 2019 contest and more about TRACKS youth program by visiting www.tracksprogram.ca and be sure to follow the hash tags #worldwaterdayptbo and #ptbostudents4water4all on Twitter.
To learn out more about World Water Day, visit www.worldwaterday.org.
You can download the Nibi Giinwiindawan (We Are Water) curriculum from Nourish at nourishproject.ca.
The GreenUP WOW program brings the magic and wonder of the Peterborough Children's Water Program into the classroom and community. To find out more about WOW please visit www.greenup.on.ca/wow.