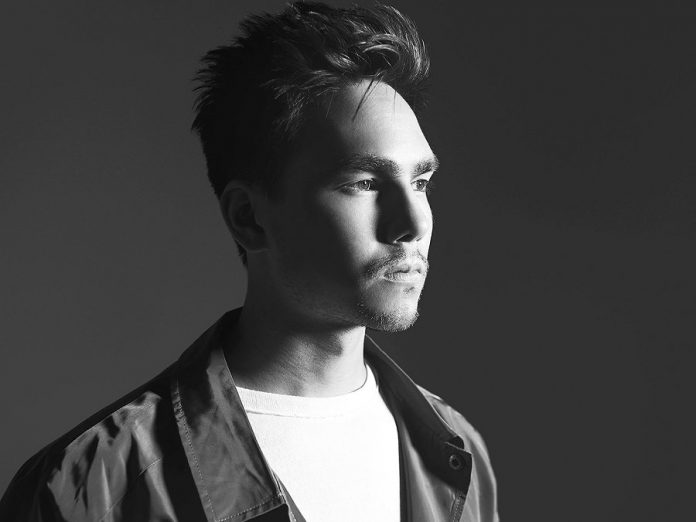 "I think that pop (music), and to some extent rock, are like the sport and fashion industries in that they're about the exuberance of youth."
When English progressive rock musician Robert Wyatt made the above observation, he wasn't excluding the older set from sharing a love of pop and rock music that is typically the domain of the younger generation. Wyatt did, however, nail one indisputable truth: young people, as performers and audience members, bring a whole other level of energy to both music genres that has been, and remains, refreshingly unique.
On Saturday, July 27th at Del Crary Park, Peterborough Musicfest will hand the reins over to the young, welcoming Juno Award-nominated pop recording artist Tyler Shaw with Peterborough's own Jayde opening.
Admission to the 8 p.m. concert is free, thanks to the support of sponsors.
Advertisement - story continues below
Raised in Coquitlam, British Columbia, Shaw has been playing music for exactly half of his 26 years, having discovered a guitar hidden under a staircase at age 13 and taking to the instrument immediately. Six years later, while a student at the University of Prince Edward Island, his roommate convinced him to enter the 2012 Coca Cola MuchMusic Covers Contest. Shaw did, finishing in the top three with his interpretation of Britney Spears' "I Wanna Go".
Later the same year, Shaw was the winner at the MuchMusic Video Awards — coming out on top of 1,300 applicants. Signed to Sony Records Canada as part of his prize, Shaw took full advantage, co-writing and recording the single "Kiss Goodnight". He suddenly found himself the subject of much attention as the song peaked at #24 on the Billboard Canadian Top 100 chart on its way to sales in excess of 70,000.
VIDEO: "Kiss Goodnight" – Tyler Shaw

VIDEO: "By My Side" – Tyler Shaw

Subsequent singles "By My Side", "It Happens All The Time", and gold-certified "House Of Cards" saw Shaw's star continue to rise. Each of those songs, along with "Kiss Goodnight", were included on his 2015 13-track debut album Yesterday — its release preceded by a 2014 Juno Award nomination as Breakthrough Artist of the Year.
In a November 2018 interview with Songwriters Association of Canada, Shaw admits to struggling to find his authentic artistry and his development as an artist.
"I was looking for guidance and direction because I was so new in the industry when I first started," he says.
Advertisement - story continues below
"Now I have a way better understanding of how everything works and of how to guide the art. My art. This is my career, my music, my platform. I felt like I wasn't being taken seriously. I had an eye opening a year and half, and was like 'If it feels right to me, then it's right.'"
Whatever Shaw was looking for, it's clear he found it in spades and capitalized. In the aftermath of his debut album's release, he's opened shows for Shawn Mendes and Alessia Cara, toured with Selena Gomez and headlined We Day events across Canada.
In addition, he's dipped his toe in the acting waters, playing the lead role in the 2017 film The Meaning Of Life. And just last September, Intuition, his second studio album, was released, producing the gold-certified single "With You" and the top 10 hit "Cautious".
VIDEO: "House of Cards" – Tyler Shaw

VIDEO: "With You" – Tyler Shaw

For all his success in such a relatively short time frame, Shaw has remained refreshingly grounded.
"It is a tough industry and you do need talent but you need a bit of luck too…a right place, right time kind of thing," Shaw says.
"Believe me when I say when I first started out I was awful. Ask anyone I went to high school with. I was really bad but I just kept with it, and with encouragement from my family and friends I got better and better. So if you stick with it with a never-give-up kind of thing, you never know."
Advertisement - story continues below
Opener: Jayde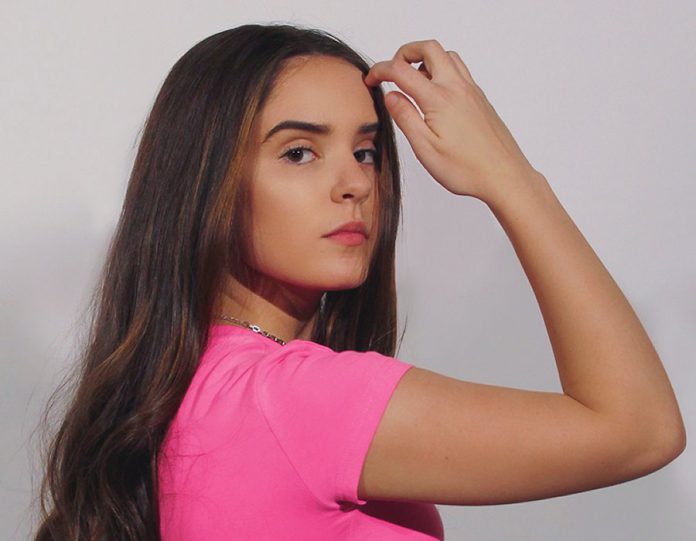 In Jayde, Peterborough Musicfest brings to the Fred Anderson Stage one those local musical gems better known beyond the city's borders than she is at home.
Just 19 years old, Jayde — her full name is Jayde Mosher — began her songwriting journey at age 12 while teaching herself to play piano and guitar. Since graduating from high school, she has immersed herself in creating her own music, the result being songs such as "Lines", "Give Me A Minute", "Perfect Strangers", and "Ultra Violence". She's now working towards an EP release late this year.
Not hurting her music career in any way was her being cast in season two of The Launch where she was mentored by Canadian music icon Jann Arden and producer Shaun Frank.
VIDEO: "Perfect Stranger" – Jayde

"I started making music because I suck at talking," says Jayde in a February 2019 interview with The Press Release.
"I don't like confrontation. I don't like talking to people about how I'm feeling so, if someone makes me mad, I don't know how to deal with it. I guess I started writing songs about it instead. So, what I've done is found a way to play them the song that I've written without telling them that it's about them."
"That's my way of getting my point across. It's a way to talk about feelings without actually talking about it. It sounds so much prettier than my speaking voice."
Advertisement - story continues below
Jayde adds that, while Peterborough is home, her progression required that she explore new horizons.
"Peterborough is very musical but it's very folk. There's not a lot of variation in the music scene here. There's a lot of the same stuff. I found myself trapped in that. I just graduated from high school two years ago. I've been doing my own thing, which ended up taking me on a lot of writing trips like to Toronto. I find places where there's so much diversity in culture and music more inspiring."
VIDEO: Meet the Artists: Jayde

As for her music, Jayde's hope for what it does for those who hear it isn't unique, but sincere just the same.
"I hope that people can listen to it and see themselves in it," she says.
"If I'm going through something and I find this song that pretty much explains exactly what's going on then I feel so connected to that artist. I hope that people feel what I feel. This is going to sound so cheesy but they'll know they're not the only person feeling like that."
Peterborough Musicfest is presenting 16 free-admission, sponsor-supported concerts featuring a total of 21 acts during its 33rd season — each concert staged on Wednesday and Saturday nights at Del Crary Park.
Overseen by general manager Tracey Randall and staff, a board of directors, and numerous volunteers, Peterborough Musicfest's stated mission is to "provide diverse, affordable live music to enrich cultural and economic prosperity in our community."
For more information on this concert or the entire 2019 season, visit www.ptbomusicfest.ca or phone the Peterborough Musicfest office at 705-755-1111.