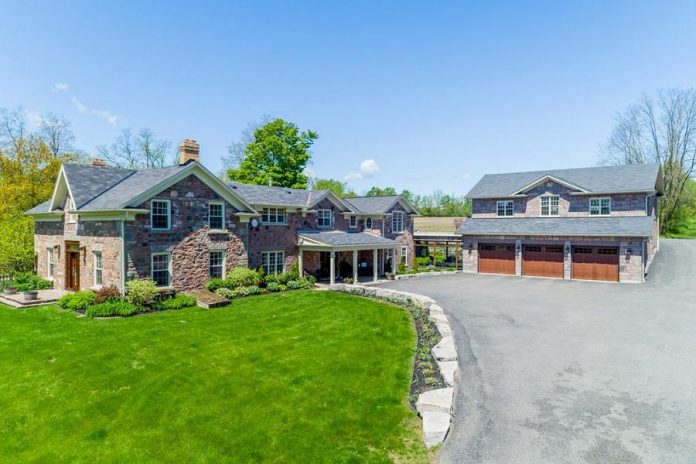 July 2019. I'm not going to talk about the heat or the mosquitos — I'm going to talk about our abundance of amazing Kawartha-area photos!
I'm late posting our top Insta photos from last month, but it's been a busy summer for all us at kawarthaNOW. That's why we had several top photos in July from our own editorial posts, and so we've increased our top posts this month to 12 from our typical nine to include more photos from talented local photographers. Enjoy!
Want to get on our top photographers list? All you need is an Insta account and to tag us using our hashtag #kawarthanow when posting your photo.
We share photos from across our readership area, which is the five-county area surrounding Peterborough which includes Peterborough, Northumberland, City of Kawartha Lakes, Haliburton, and Hastings (we sneak in the occasional Algonquin Park picture as well, particularly if it's by a Kawartha photographer).
To see our daily shares of photos, follow us on Instagram @kawarthanow and check out our feed's highlight reels for recaps of every month in 2019.
Advertisement - story continues below
#1. 124 Lily Lake Road by The Galvin Team RE/MAX @galvinteamremax
Posted July 9, 2019. 8,826 impressions, 223 likes
Our followers obviously love local real estate! Our top-viewed story for July was our editorial about this $2.7 million luxurious century-style estate at 124 Lily Lake Road in Selwyn.
#2. The Highlands Cottages by Highlands Cottages @thehighlandscottages
Posted July 22, 2019. 8,515 impressions, 240 likes
Yes, our real estate editorials were popular in July: this top story was for our editorial about a $1.7 million estate at 3133 Peterborough County Road 36 in Buckhorn on the edge of Kawartha Highlands Provincial Park.
#3. PedalBoro by kawarthaNOW @kawarthanow
Posted July 16, 2019. 7,248 impressions, 345 likes
This photo by our writer Paul Rellinger accompanied our editorial story about @pedalboro unveiling Peterborough's first party bike in downtown Peterborough.
#4. Canada Day fireworks in Bobcaygeon by Fred Thornhill @kawarthavisions
Posted July 2, 2019. 7,101 impressions, 355 likes
Advertisement - story continues below
#5. Fairy Lake Island by Ward Strickland @ward.strickland
Posted July 28, 2019. 6,688 impressions, 466 likes
Fairy Lake Island on Ston(e)y Lake — a magical place captured dozens of times over the summer by the one and only Ward Strickland.
#6. Loon beauties by Vanessa Dewson @vanessadewson
Posted July 4, 2019. 6,257 impressions, 371 likes
#7. Picnic Island on Eels Lake by Jeannine Taylor @wired_woman
Posted July 21, 2019. 6.087 impressions, 211 likes
Okay, I admit it: I was surprised to see one of my own photos on this list. I don't often post personal photos to our kawarthaNOW account. I'm going to give full credit on this one to Mother Nature and the natural beauty of Picnic Island on Eels Lake in North Kawartha.
#8. Old-growth tree by Ancient Forest Exploration and Research @ptbo_oldgrowth
Posted July 10, 2019. 6,068 impressions, 182 likes
This photo was featured in our editorial about the Ancient Forest Exploration & Research (AFER) group, a non-profit charitable scientific organization founded in 1992, which recently launched a new citizen science project to find, map, and document old-growth forests in Peterborough County.
Advertisement - story continues below
#9. Tuesday morning on Big Bald Lake by Joe Yusiw @kawarthajoe
Posted July 16, 2019. 5,938 impressions, 460 likes
#10. Rice Lake morning road by Jim Babbage @jimbabbage
Posted July 25, 2019. 5,783 impressions, 425 likes
#11. Kingscote Lake in Algonquin Park by Tim Haan @tim.haan.photography
Posted July 21, 2019. 5,712 impressions, 398 likes
#12. Stand-up paddler on Coon Lake by Barry Killen @theburleighridge_beareh
Posted July 17, 2019. 5,697 impressions, 3,78 likes
It would not be summer in The Kawarthas without Barry "Captain of Coon Lake" Killen making the list with this iconic SUP and sunset shot on Coon Lake.