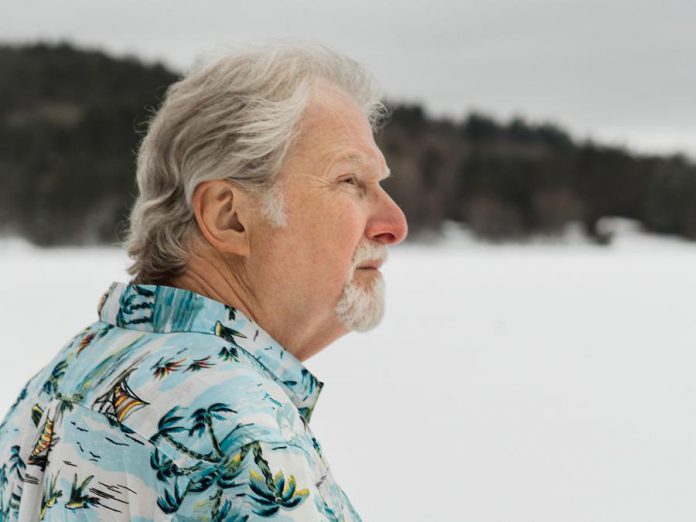 In Terry Novak's perfect world, there's a film role awaiting him in a tropical locale where the heat of the sun is eclipsed only by the unforgiving hot glare of set lighting.
"They were the two coldest weeks … it was so bad," recalls the longtime actor who, in March 2018, found himself in Barry's Bay for the filming of The Manhattan Project, a poignant comedy-drama set to premiere Wednesday, September 11th at the Toronto Independent Film Festival.
"The pay was good, the character was good, the story was good, but I didn't want to do it outside," Novak explains. "I went to bed and the next morning I was still thinking about it. I thought 'Why am I still thinking about it?'"
"I emailed my agent to submit me for this character. She emailed me back and wrote she did submit me but they gave out auditions and I didn't get one. The last line of her email was 'I'll give them a nudge.' Later that day, I got a date and time for an audition."
Advertisement - story continues below
Novak nailed that audition, earning the lead role in the film. And so it was off to Barry's Bay from his oh-so-warm-and-cozy home in Peterborough.
"I had to mentally prepare but it didn't work. Cold is cold. I went out and bought thermal everything. Unfortunately, a lot of the scenes were shot outdoors and my character was wearing a short-sleeved shirt and shorts and, in one scene, no shoes or socks."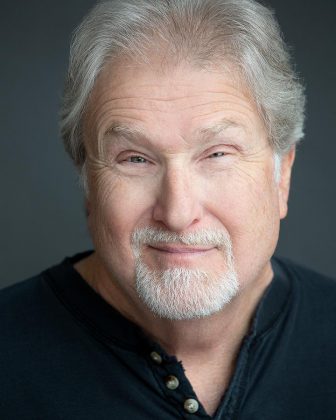 But for those who subscribe to the no-pain-no-gain theory, Novak's showdown with his nemesis has indeed brought him yet another highlight to add to his long, varied, and impressive acting resumé.
All the more impressive is the Brooklyn, New York native didn't get into the film acting game until 2000 at age 50 when, five years after his broadcasting career came to a premature end and he was "floundering," he enlisted the services of an agent.
"I started off life as a musician," recounts Novak. "I was touring with a band all over the United States, from coast to coast. We got a gig at the CNE in Toronto. Our manager booked us another gig, so we weren't wasting too much time."
"Peterborough was that other gig, at the Ganaraska Club in the Queen's Hotel. That's what first brought me here."
"The job of a musician, very much like that of an actor, is not a steady job. You work and you don't work. I was at an age where I wanted a steady income. I only knew music. I thought 'Why don't I try radio?' Communications was my major in college, but I only went to college to stay out of Vietnam. As soon as I knew I wasn't going to Vietnam, I left school. I wanted to go into radio or television, but they made me take physics — I can't even spell physics."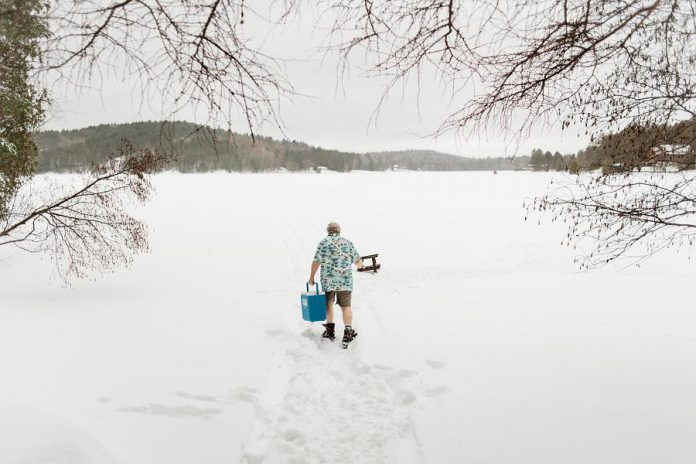 After taking a course in radio broadcasting in Toronto, Novak secured his first radio job in Cobourg. Come the late 1970s, he was in Peterborough full-time, working for CHUM Radio at what was then CKPT. Toning down his Brooklyn accent took some work and still does, says Novak, noting he had to re-do a scene for The Manhattan Project because "I delivered a line very New Yorkish."
The acting bug bit Novak hard when he got involved with Whispers Dinner Theatre in Peterborough. Asked to audition for a show, he did just that, securing the role and setting himself on a new path.
What followed was a long local stage career that saw Novak appear in some 50 plays, several of those with the Peterborough Theatre Guild where, he says, "I learned my chops."
"It was like an addiction," Novak says. "I was acting more and more and more. I loved it for the same reason I loved being Bob Bevenah (his character in The Manhattan Project). I got to be other people. I got to step out of my own skin into the skin of others. That was the fun for me and still is — taking the character off the page and making it my own."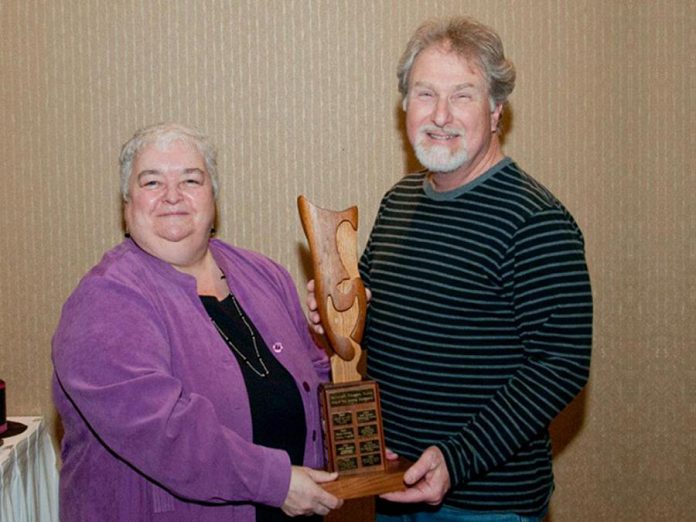 Novak certainly did that in portraying the small-town cocktail lover Bevenah in The Manhattan Project — the Manhattan reference a nod to his character's preferred whisky-based drink.
"Fifteen years before, he (Bevenah) watched his beloved wife die of cancer," Novak says of the film's plot. "He watched her suffer through all the so-called treatments, the radiation and the chemo. When he's diagnosed with stage four cancer, Bob decides he doesn't want to go through what his wife went through. His 30-year-old son (played by Francesco Felice) is living with him — he dropped out of medical school to be with him. Bob doesn't want to put him through what he went through, so he decides to kill himself."
Advertisement - story continues below
"There's a guy who lived across the lake who broke his hip and ended up in a wheelchair," Novak adds. "He couldn't go out on the ice to fish. He couldn't go downtown. He couldn't go up stairs. So one night he wheeled himself out onto the lake ice wearing almost nothing and with a bucket of booze. He drank, blacked out, and froze to death. This is what Bob wants to do."
That would have been the end of things except Bevenah confided his plan to his best friend, asking that he keep it quiet.
"The next morning phones are ringing all over town. Everybody knows about it. So he has to deal with the town and he has to deal with his son."
VIDEO: "The Manhattan Project" Trailer

Film locations included QHC North Hastings Hospital in Bancroft and the Arlington Hotel in Maynooth.
"The townsfolk come there to discuss the problem with Bob. On the marquee it reads 'Friday night at 9: What to do about Bob Bevenah?' There's talk of screening the film in the Barry's Bay area so they can see it. When I watch the audience (at the film festival screening), they're not going to be as connected to the film as (Barry's Bay residents) are."
The film's Toronto Independent Film Festival premiere at Toronto's Carlton Cinema, notes Novak, is sold out.
He's hopeful it will gain entry into subsequent film festivals, and the film's writer and director, Matthew Campanile, also hopes to get the film on Netflix or another streaming service in the future.
"September 11th will be a pinch-me moment," says Novak.
"I'm over the moon. I've seen the final edit. I love the film. The director did a terrific job. I know the film. Now I can watch the audience. Who knows? I may walk out of there disappointed … like if the guy sitting behind me doesn't know who I am and he says 'This sucks.'"
Advertisement - story continues below
As for what's next for him, Novak says there's nothing in the works, but that's nothing new for him.
"You never know what's around the corner … that's why you take every audition that you can," he says, noting his voice-over work for various projects, which he does from the comfort of his home, keeps him busy otherwise.
"This might be my last hurrah, who knows? There are fewer roles for guys my age. This may be the biggest thing I do and so what if it is? Enjoy the ride."
And while Peterborough has been good to him, Novak makes it clear that Peterborough is home in a geographical sense only.
"I've been here a long time. This is where I have a home, but home is New York City. That's the only place I would want to move to. I've had that itch since 1980 but I can't afford to go back to New York. I own a nice house in a nice neighbourhood. I couldn't afford that house anywhere else bigger than Peterborough."
For more information about The Manhattan Project, visit www.manhattanproject-movie.ca. For details of Novak's acting career, including his credits, visit terrynovak.workbooklive.com.