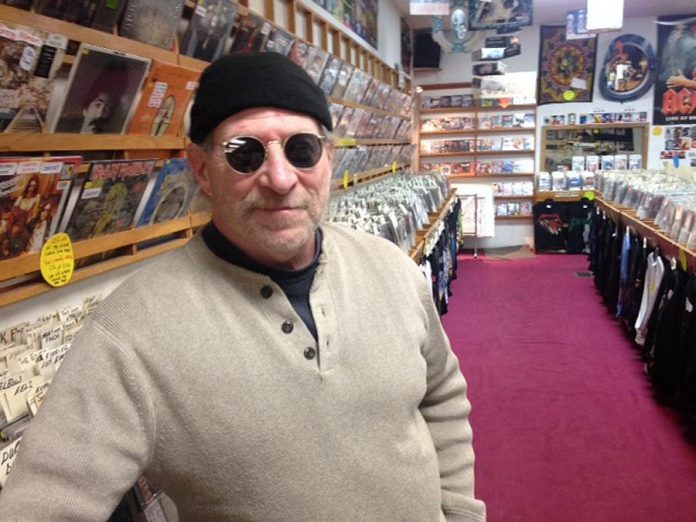 Mike Taveroff, who operated the iconic Moondance store in downtown Peterborough for 46 years before closing it last year, has passed away at the age of 70 from cancer.
Former long-time Moondance employee Sue Logan shared the news with kawarthaNOW on Sunday afternoon (October 13).
Taveroff opened Moondance, Canada's oldest independent record store, in 1972.
Named after the Van Morrison song, the store was originally a clothing store owned and operated by Taveroff's wife Cheryl.
Cheryl passed away from cancer in February 2017 at the age of 69 and, in January 2018, Taveroff announced he was retiring and closed the store in April of that year.
Taveroff, who turned 70 on September 7th, was diagnosed with stage four cancer in March 2019, less than a year into his retirement. He was receiving palliative care before his death.
Mike Taverhoff's service will be held on Wednesday, October 16th in the chapel at Comstock-Kaye Life Celebration Centre (356 Rubidge St., Peterborough). Visitation with the family is from 10 to 10:45 a.m. with the service from 11 to 11:45 a.m. Family and close friends will attend the interment; other friends are invited to remain at Comstock-Kaye for a coffee until the family return for a reception at around 12:30 p.m.