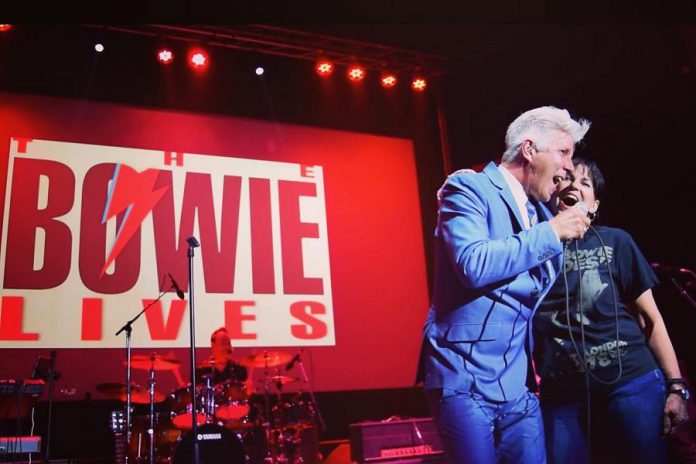 While it would be a stretch to suggest Michael Bell was pre-ordained to bring David Bowie's music to the masses, there's no question the longtime Peterborough entrepreneur is right where he belongs at this stage of his life.
That's front-and-centre on performance venue stages, bringing the iconic music of the late glam rock-pop singer to life for longtime fans, and those who are just now discovering the immense and diversified talent of arguably one of the most influential musicians of the 20th century.
The Bowie Lives, which Bell debuted in 2017, comes to Market Hall Performing Arts Centre (140 Charlotte St., Peterborough) on Friday, January 10th. Tickets to the 8 p.m. performance cost $38 ($43 for assigned cabaret table seats) and are available in person at the Market Hall box office, by phone at 705-749-1146, and online at markethall.org.
Opening with guest solo acoustic appearances by Lindsay Barr, Ian Kurz, Matt Diamond and Lizeh Basciano — each will perform a favourite Bowie song — The Bowie Lives is a sequential presentation of Bowie's extensive catalogue, ranging from his early hits such as "Ziggy Stardust" and "Suffragette City" through the 1980s and 1990s when hits such as "Fame", "Golden Years", "China Girl", "Modern Love", and "Let's Dance" dominated music charts around the globe.
Advertisement - story continues below
That the Market Hall show is being presented on the fourth anniversary of Bowie's passing from liver cancer is by design, explains Bell.
"This is an event I'm going to be holding every year somewhere," he says. "I really want to build an annual remembrance regardless of whether it lands on a Tuesday or whatever and, through that, build a bigger show with a bigger offering."
"As we've grown the show, rather than a tribute, I'm calling it a Bowie spectacular. It's a happening. It's an immersive experience. The multimedia offering has an educational bent to it. The show itself is chronological, starting with Space Oddity and ending with Lazarus."
"It's a progression. People watching the show will recognize the progression of fashion, the progression of the music and the progression of the sound."
VIDEO: The Bowie Lives promo video

There is no shortage of material to cover.
Born David Robert Jones in Brixton, England in 1947, Bowie embarked on a musical career in 1963 (he changed his stage name from Davy Jones in 1965 to avoid confusion with singer Davy Jones of American rock band The Monkees). He zoomed to a huge following with the 1972 release of the single "Space Oddity" and never looked back, selling an estimated 140 million albums worldwide on the strength of 11 number one charting albums.
In addition, Bowie was an actor in several films and stage productions, his first major film role being his critically acclaimed portrayal of an alien from a dying planet in the 1976 film The Man Who Fell To Earth. In 1996, his diversified and game-changing sound earned him induction in the Rock and Roll Hall of Fame.
As for Bell, a Peterborough resident since moving to the city at a young age, his passion for music flourished as a student at Adam Scott Collegiate. With high school pals John Crown, Rick Kemp, and Alex Stangl, he formed and fronted new wave/punk band Strobic Axe in 1980.
After that band broke up, Bell found himself in Toronto, first performing as one half of a folk music duo before fronting club bands Trixie Goes Hollywood and Eye Eye — the latter winning the highly touted Q107 Homegrown Contest in 1984. What followed was his first go-round doing the Bowie thing.
"The (Bowie) show in the 1980s was a bit of weirdo show," recalls Bell. "My heart wasn't really into doing the show. It was the idea of my agent. I had just won the Q107 thing and then it was like 'OK, what are we going to do in the midst of waiting for a record deal?' The tribute thing was just starting to happen in a big way. My agent was booking a lot of stuff, so I went with it."
Advertisement - story continues below
Weirdo show or not, that experience gave Bell a growing and greater appreciation of Bowie's music and its influence on pop culture — something he's still in awe of to this day.
"The thing about Bowie that was super clever is how he reinvented himself," says Bell. "He comes out of Berlin and he's working with Brian Eno, so he picks up a whole generation of new fans. In the 1980s, he reinvents himself by picking up Nile Rogers who's producing all the top dance stuff of the day."
"He then reinvents himself in the 90s again with Nine Inch Nails. He was playing with a classic rock band, comes to America and does an R&B album, surrounding himself with people in that genre. A lesson I've taken away from his life is find good people, let them do their thing, and fit in to what they're on about."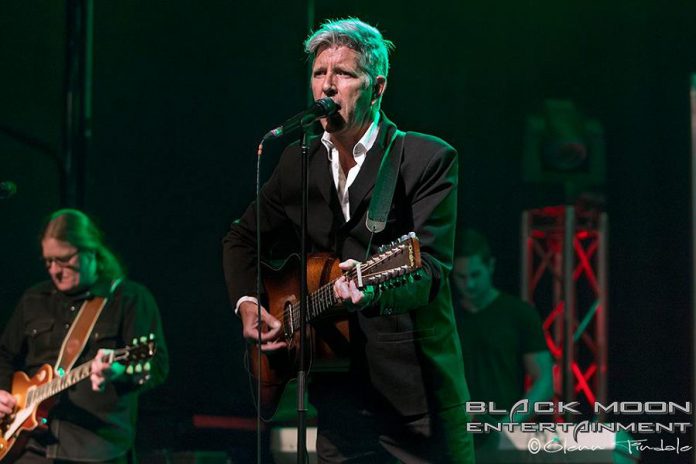 Following his musical adventures of the 1980s, Bell found himself back to stay in Peterborough, where he met and married Michelle.
He founded The Wire MEGAzine, a monthly tabloid that tackled various political and social issues head on while providing articles and information on Peterborough's bustling arts scene. Outside of a lengthy hiatus early on, The Wire has been published every month since.
"When I left the music business, I left it to be with my wife and raise a family," says Bell. "Starting The Wire was a way to stay in the business but stay home. I vowed to myself when my kids (daughters Jessica and Bianca) are good and they're gone, I'm going to go back out."
Advertisement - story continues below
Before that occurred, there were serious diversions, including two federal election runs as Peterborough's Green Party candidate and extensive involvement with Transition Town Peterborough, a movement aimed at strengthening the local economy via a number of innovative strategies and approaches. But never, ever, far from his mind was his first passion: music performance.
"I knew people loved Bowie but the question was 'Am I going to be able to have a band that's capable of doing this?'" he recalls thinking when he first broached the idea of The Bowie Lives.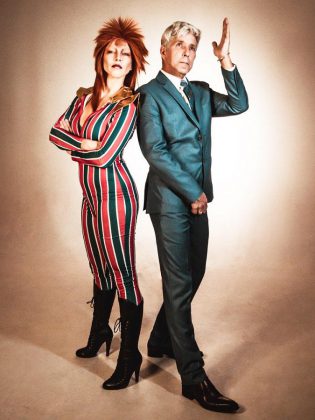 "There's a reason there aren't a lot of Bowie tributes. There's an even bigger reason why a lot of the Bowie tributes out there just focus on the Ziggy period — that material is a lot easier to play."
"It's not hard to find somebody who can be (longtime Bowie guitarist) Mick Ronson and play Ziggy Stardust. That's a pretty easy song. But once you get into stuff like Young Americans and Ashes To Ashes, there's a lot of stuff going on."
"When I put the show together the first time in the 1980s, my problem was I wasn't connected enough. I didn't know where to look for players."
Enlisting musical director Michael Beauclerc, this second Bowie go-round features a stellar band in the form of I, Mother Earth bassist Chuck Dailey, guitarist Jason White, saxophonist Matt Lagan, keyboardist Sandor Schwisburg of The Abrams fame, and Beauclerc on drums.
"I had been off the road forever so it was really a start over thing for me," says Bell. "We got together for a couple of rehearsals in Peterborough. It was 'Here's the YouTube channel, here's the arrangements … learn them.' When we add a new song now, we do it during the sound check. That's as much rehearsal as a new song gets."
Advertisement - story continues below
Almost immediately, The Bowie Lives earned critical acclaim, including a rare five-star rating from Richard Crouse, host of Pop Life on CTV. He deemed the show "unbelievable" after catching a performance at Toronto's famed Cadillac Lounge.
"Doing Bowie has really pushed me," says Bell. "I've got big chops. On a good day, I've got a full three-octave range. I'm singing stronger now than I've ever sung. I don't want to sound flippant, but it's effortless for me."
In addition to a generous helping of Bowie's music, the Market Hall show will also offer the opportunity to meet legendary Canadian music photographer John Rowlands. He will be in the lobby with samples of his iconic work, sharing stories of his many encounters with music's biggest names while autographing copies of his book.
VIDEO: The Bowie Lives debuts at Oshawa Music Hall in 2017

"The guy has spent his whole life chasing tour buses around the world and has shot everybody, from The Beatles to Elvis and on and on and on," says Bell, noting his list of subjects includes capturing Bowie during various phases of his career.
A documentary titled Being David Bowie, described as "a feature-length documentary film archiving the ups and downs of David Bowie tribute artist Michael Bell", is scheduled for release in late spring/early summer.
For more information on The Bowie Lives, visit www.thebowielives.com.