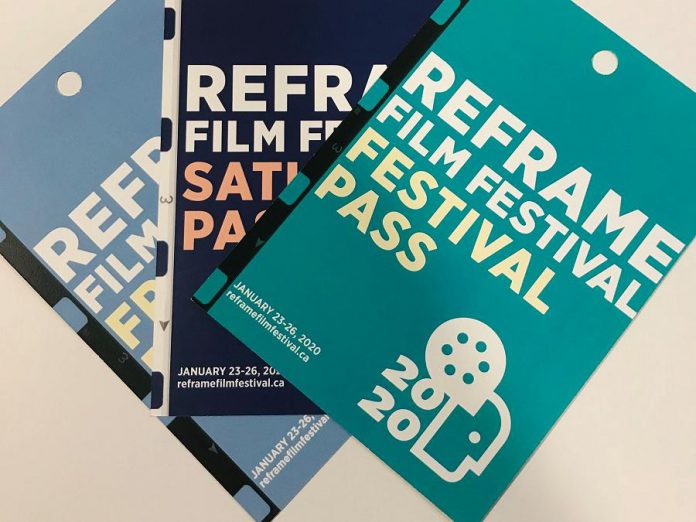 The annual ReFrame Film Festival in downtown Peterborough, taking place this year from January 23rd to 26th, will expose thousands of attendees to films, art, and ideas from across the globe.
But the festival is not just about supporting documentary film — it's also about fostering community.
Festival organizers recognize that some people in the community face barriers to attending ReFrame — whether financial, social, or otherwise. While the festival has always had a firm pay-what-you-can policy for every film presented, they are striving to do more to reduce these barriers.
Advertisement - story continues below
For example, thanks to the Community Foundation of Greater Peterborough, ReFrame has started a pilot program in partnership with the Peterborough Public Library to offer a limited number of free festival passes to community members.
In addition, the festival has worked with local service organizations such as PARN and the New Canadians Centre to distribute passes to their patrons.
As part of this initiative, the Trent Central Student Association is also offering ReFrame passes at reduced rates: $40 for a weekend pass instead of the usual $50 student price.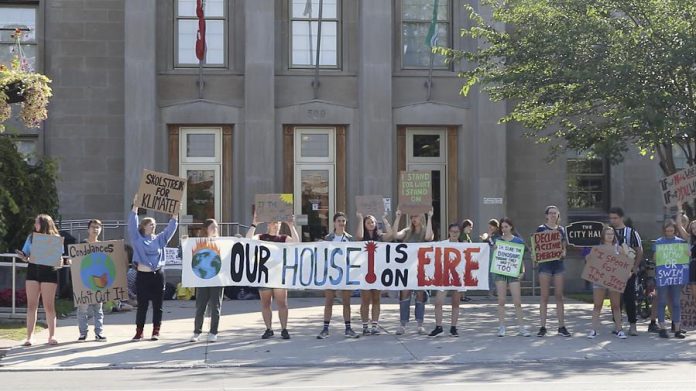 Other initiatives to foster community involvement include the pairing of local teen environmental activist Nico Ossa Williams with established local filmmaker Rob Viscardis (Town of Widows) to edit Nico's film submission about the Peterborough youth-organized climate strike into a polished short film.
That film, You(th), will open the festival on Thursday night (January 23) at Showplace Performance Centre, followed by the award-winning feature film Maxima by Claudia Sparrow.
Other local films to look out for include Shahed Kaito's short film Live Broadcast about a family coping with the Syrian war, Justin TenEycke's short A Garden Video that looks at the Heads Up for Inclusion gardens, Karleen Pendleton Jiménez's short Dancing on a Rainbow: Notes from a Butch Prof about being a butch dyke/trans professor in teacher education, Cara Mumford's beautiful dance film Ecstasy, and CommUNITY by Megan Murphy that features PARN's former executive director Kim Dolan.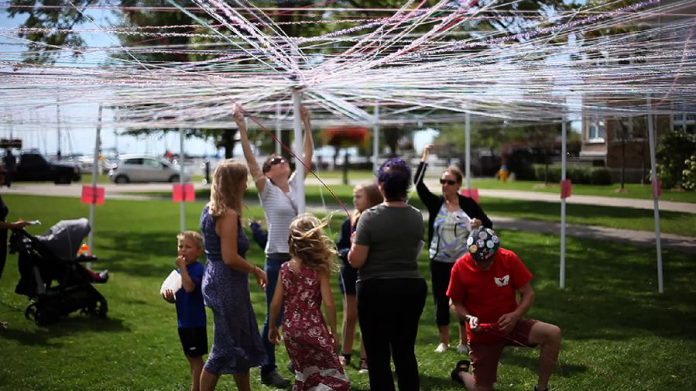 Of course, local features Town of Widows by by Rob Viscardis and Natasha Luckhardt and Circus Boy by LA Alfonso are also not to be missed.
ReFrame is also working with Trent University professor Nadine Changfoot (whose short film, Time Travel, screened at last year's festival) to present 11 digital stories made by local Peterborough women about the aging process.
Presented as part of two shorts programs called Aging Vitalities, the project includes stories by Alice Olsen Williams, Anne Taylor, Angela Connors, Inge Fowlie, Mary Gordon, Gisele Lalonde, Ann Barrett, Paulette Lackenbauer, Joanne Pritchard, Rosa McBee, and Charmaine Magumbe.
Panels and talks are always a feature at ReFrame and this year's highlights include: legendary documentarian Alanis Obomsawin in conversation with playwright Drew Hayden Taylor; a discussion following the film nîpawistamâsowin: We Will Stand Up with activist Jade Tootoosis coming all the way from Red Pheasant Cree Nation in Treaty Six Territory (Alberta); The Opioid Crisis: Pathways Forward, a master class with esteemed filmmaker Laura Sky; and a discussion about the history of salmon in the Otonabee watershed.
ReFrame passes and tickets are available online at reframe.tickit.ca. A festival pass costs $60 ($50 for students, seniors, and the underwaged), opening night tickets cost $15 ($10 with a festival pass), and day passes (all films on either Friday, Saturday, or Sunday) cost $25.
Tickets are also available at the GreenUP Store (378 Aylmer St. N., Peterborough, 705-745-3238) and Watson & Lou (383 Water St., Peterborough, 705-775-7568), and in Lakefield at Happenstance Books and Yarn ()44 Queen St., Lakefield, 705-652-7535).
Advertisement - story continues below
During ReFrame, passes will be available at the Showplace box office (290 George S. N., Peterborough). As always, rush pay-what-you-can tickets will be available at the door for every screening (subject to availability).
The full schedule of the more than 80 documentaries screening during the ReFrame Film Festival, including dates and locations, is available at reframefilmfestival.ca and on kawarthaNOW. You can also follow ReFrame on Instagram, Facebook, and Twitter.
kawarthaNOW is proud to be a sponsor of the 2020 ReFrame Film Festival.