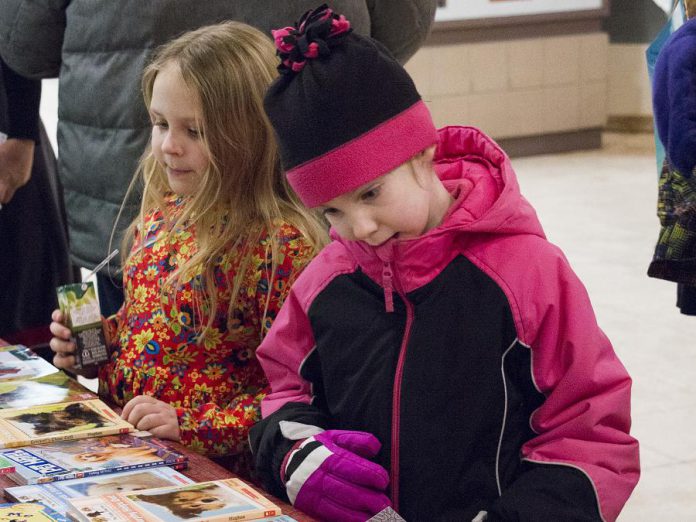 Nestled among the histories, biographies, and anthologies that call the Rellinger family room bookshelf home is a beaten-up copy of Treasure Island.
As a work of fiction, it's totally out of place; a riveting tale born from the mind of Robert Louis Stevenson surrounded by fact-based books that detail the extraordinary lives of kings and queens, presidents and generals, and musicians and the athletes, and the equally momentous events that brought them to prominence.
While I am an avid non-fiction reader, I have read only two fictional books in my life: Catcher In The Rye by J.D. Salinger and Treasure Island. The former I read in high school because I had to. The latter well before that, circa 1966 when my father tossed me a copy and directed me to do something better with my time.
Advertisement - story continues below
Just eight years old, I struggled with many of the words but the gist of the story, first published in 1883, captivated my imagination from the get-go. Nasty pirates, tropical islands, buried gold, and one-legged sailors with parrots perched on their shoulders — my imagination went into overload as I pictured it all.
Shortly after, I walked to the Main Street library branch in east Toronto and timidly asked for, and proudly received, a library card. Thus my lifelong love affair with books began. I can't even begin to count how many treks there and back home I made, my overloaded Dominion paper bag threatening to rip open and spill my selections onto the sidewalk.
Serving once again as Honorary Chair of Peterborough Family Literacy Day, this memory remains fresh, serving to remind me that in a world going too fast, the written word's place in children's lives needs to be encouraged more than ever. Their fertile imaginations need to be stimulated; their small fingers eagerly turning pages as opposed to mindlessly clicking buttons on a PS4 controller or a television remote.
That aside, the annual morning set aside to further and encourage children's love of books — Peterborough Family Literacy Day is Saturday, January 25, 9 a.m. to noon, on the lower level of Peterborough Square — is really a pre-emptive strike of sorts.
Today's children are tomorrow's adults. In Canada, an estimated 15 per cent of them will struggle through life, unable to make sense of the words before them. But according to ABC Life Literacy Canada, making reading a regular part of a child's day has long-term benefits. Hearing a variety of words helps prepare children for reading later in life and builds their vocabulary. And kids who see their parents reading tend to become avid readers also.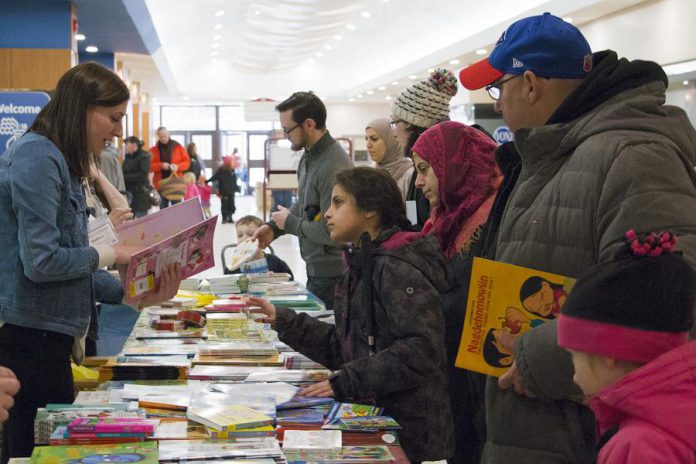 Thus Peterborough Family Literacy Day was born more than 20 years ago, its mission simple but vital: to celebrate and encourage children's reading in the hopes that it maintains its place in their lives as they grow to adulthood and, one day, share their love of reading with their own kids.
Only then will literacy rates improve to the immense benefit of all of us via a population that can read and comprehend text, resulting in benefits ranging from access to better job opportunities to something as simple as being able to read and comprehend the driver's manual.
For a few years, I was a tutor with the Trent Valley Literacy Association. That was a true game changer for me. Until then, I really had no idea how many adults struggle with literacy — both literary and, yes, numerical too. I heard my students' stories, about how understanding a job application or doing simple transactions were tasks well beyond their ability. How their chances for a better quality of life, for themselves and theirs, were greatly lessened as a result of their daily struggle.
Advertisement - story continues below
I saw the light in their eyes; I heard the rising excitement in their voices, as their reading skills improved. I can't begin to tell you how satisfying it was to help them along on their journey to literacy. Few things I've done have been so personally meaningful and fulfilling. My continued involvement with Peterborough Family Literacy Day shares an equally special place in my world.
I strongly encourage you to bring your kids to this year's event for one simple reason: it's a lot of fun, which is what reading should be. Admission is free and every child leaves with a free book.
Featured on the main stage will be children's author Andrew Larsen, a Governor General's Award nominee. He'll read from his work before Plugging Into Nature brings puppets to the stage for an interactive experience featuring musicians Glen Caradus and Phil Stephenson. There will also be face painting, provided by Face It.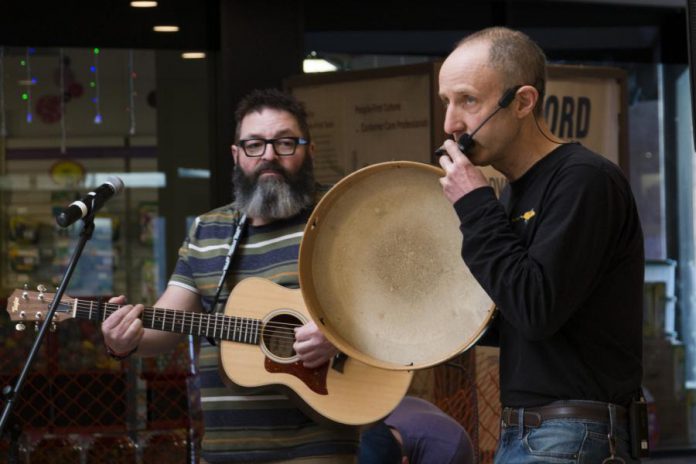 Also on hand will be turtles brought by the Ontario Turtle Conservation Centre, which fits nicely with this year's event theme, Once Upon A Turtle — "slow and steady wins the race, reading is fun at any pace." And then there's the return of Celebrity Readers' Theatre that will see local dignitaries do a group reading of Over In The Meadow.
I love watching and hearing the invited dignitaries read. A few years back, when there was no love lost between then Peterborough mayor Daryl Bennett and then city police chief Murray Rodd, they stood side by side on the stage, smiling and delivering their lines perfectly. That was very cool to witness.
As parents and guardians, we want to give our children their best shot at success as young adults and beyond. It's clear that reading betters their chances, never mind the benefits of doing an activity together.
Treasure Island will never leave my bookshelf. It serves as a poignant reminder of the day my dad, in his own very abrupt way, changed the trajectory of my life and set me on course as a lifelong reader, the benefits of which I've reaped over and over again.
I remain convinced that there is no better investment we can make in our children's future and grateful to still be part of a hugely dedicated group that strives to keep the joy of reading alive in a world where it is all too easy to plunk the kids down in front of the TV or iPad and let them have it.
We can do better and we must.