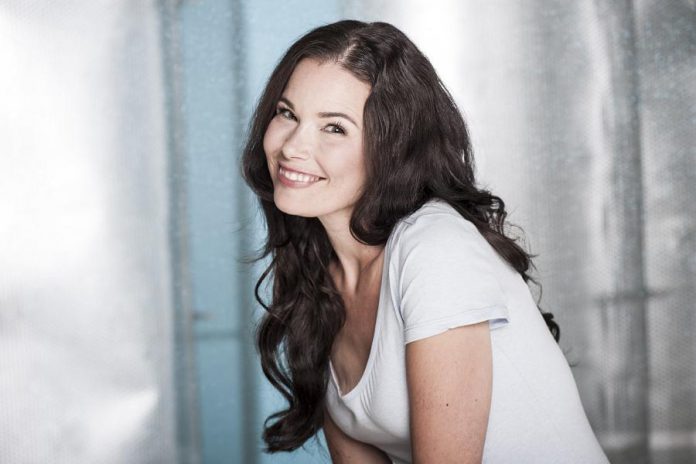 This event has been postponed due to concerns about COVID-19. It will be rescheduled to a later date. Tickets will be honoured for the rescheduled date.
As someone who, from a young age, "tried really hard to make people laugh," things have worked out very nicely for comedian Michelle Shaughnessy.
The 36-year-old Peterborough native has been making people laugh ever since, first paying her dues on the rough 'n' tumble comedy club circuit before landing appearances on The Comedy Network, W Network, Bite TV, CBC, iChannel, and MTV, as well as being heard in regular rotation on XM Satellite Radio.
Now, following a chance encounter with BrickHouse Craft Burger owner Steve Stewart, Shaughnessy is coming home to headline a night of comedy at the popular downtown Peterborough restaurant on Saturday, March 21st.
Billed as the "Home Coming Comedy Show", the showcase will also feature Toronto comics Joe Vu and Casey Corbin, with the latter hosting the evening.
Advertisement - story continues below
Tickets to the dinner-and-show event cost $42.99 plus taxes (or $23.99 plus taxes for the show only) and are available in advance at bit.ly/32d6X6H. Dinner seating is from 7:15 to 7:45 p.m. with the show beginning at 9:15 p.m. (seating is limited, so call 705-874-7474 to reserve a table).
According to Stewart, a late 2019 trip to Absolute Comedy in Toronto set the wheels in the motion for the first-ever comedy show at his restaurant.
"That particular night, lo and behold, Michelle was the headliner," recalls Stewart, adding "We had no idea who she was or how good she is."
VIDEO: Office Comedy – Michelle Shaughnessy

Back in Peterborough, Stewart and his wife drew up a seating plan for staging a comedy show at their establishment, including having a small stage put in place. Stewart then contacted Shaughnessy, who agreed to do the show once her busy schedule permitted her to do so.
"To be honest, I've said no to most shows in Peterborough — I keep my life and work separated," Shaughnessy explains. "I never really want to feel like I'm at work when I'm at home. But Steve reached out as a fan and I was flattered. That helped me accept the booking for sure."
A graduate of St. Peter's Secondary School, making others laugh was something Shaughnessy always enjoyed doing but, as she grew older, getting a chuckle served another purpose.
"Humour was a defence mechanism for me," she says. "I was never popular growing up and got teased a lot. I learned early on that if I made the cool kids laugh, I'd get picked on less."
"My plan as a teenager was to be an actress. My mom actually steered me in the comedy direction. She constantly told me how funny I was. So I tried it and I just never stopped."
Her comedy career began when she moved to Toronto at just 18 years old. Reflecting on her trial-by-fire experiences on the comedy club circuit, she says she never once reconsidered her career choice despite the challenges.
VIDEO: Michelle Shaughnessy at Absolute Comedy in Toronto (2017)

"It was tough — schlepping it out on the road, being broke, and travelling with comics who weren't always nice to the newbies — but I always knew, for me at least, the toughness and unpredictability of it was sure a hell of a lot better then a nine-to-five job."
"I've never understood how someone could wake up every day and work at the same place every single day. My mind wanders too much for that. To each their own but, for me, hating that so much made me work harder at comedy."
That paid off in spades for Shaughnessy who, along with making a number of TV appearances, also found herself in great demand on the comedy festival circuit. Still, she has worked hard at remaining firmly rooted.
"When you start something like comedy at a young age, it becomes your whole life," she says.
"It came to the point that that wasn't what I wanted from it. It's my job but it's not everything I am. I have a few close friends in the business but, for the most part, I keep my life and my business separate."
Among influences, Shaughnessy lists Gerry Dee, whose theatre shows she has opened.
"He has the talent and the business side figured out," she says. "It's really inspiring to work with him and to take that in. Another comic I admire is Kate Davis. I watched her headline when I first started and now I'm lucky enough to call her a friend. She has advice anytime I need it."
As for her brand of comedy, Shaughnessy says that has changed as she has grown older.
"I was very dirty when I first started — in my jokes, not in my hygiene," she jokes.
"A lot of new comics are pretty dirty when they start out. When you're performing in bars and dingy clubs, you do what gets a quick laugh from the audience. I was also young with limited life experience. No one wants to hear a kid talk about politics and how hard their life is. I sure don't.
As for writing jokes, Shaughnessy says "it comes when it comes". She derives inspiration from her personal life, including her husband Stefan Brogen, an actor best known for his role as Archie "Snake" Simpson in the Degrassi television franchise.
"I can't force it. I've had to jump out of bed to write and I've definitely sat and tried to write for hours with nothing coming to me."
"I draw my inspiration from myself, from my life. I'm a newlywed, so right now I joke about my husband a lot. He pretends he's okay with it, but he knows who he married."
VIDEO: "It's hard complaining to immigrant parents" – Joe Vu

While Shaughnessy is headlining the BrickHouse showcase, Toronto comics Joe Vu and Casey Corbin also bring their years of bring funny to the mix.
According to his website, Vu "abandoned his lucrative career in advertising to be totally disowned by his Asian parents." He has since appeared on national television via the Winnipeg Comedy Festival, been featured on CBC Radio's The Debaters, performed at the Just For Laughs Festival in Montreal and, more recently, has written for the hit television comedy Kim's Convenience.
Corbin, meanwhile, brings close to 20 years as a comic to bear, things really taking off for him after back-to-back Canadian Comedy Award nominations in 2001 and 2002. He has since appeared at comedy festivals across Canada as well as hosted his own comedy special that aired on CTV and The Comedy Network. He has also shared stages with the likes of Mike MacDonald and Russell Peters.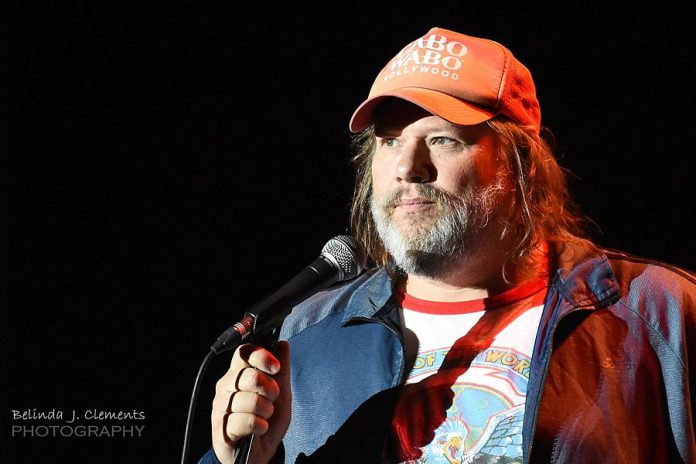 While Stewart also presents live music events at his restaurant, he has no specific dates for future comedy shows. However, he says his vision is to present comedy at the BrickHouse on a somewhat regular basis moving forward. It helps now that he has an "in" with the host and emcee of the March 21st show.
"The good thing about Casey Corbin being involved is he's really been around the business for a long time," Stewart says. "He is really in the network, so we have a pipeline where I don't think it's going to be difficult to get decent acts."
For more information about BrickHouse Craft Burger Grill, including upcoming shows and special discounts for ticket holders of events at other performance venues in downtown Peterborough, visit www.brickhousecraftburger.ca.
VIDEO: Driving in the Dark by Casey Corbin (explicit language)