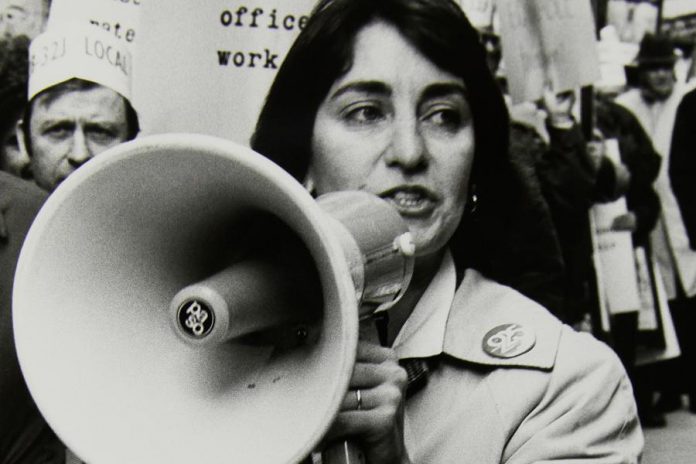 Early this January, ReFrame Film Festival will release the full film guide for the week-long documentary film festival, available online province-wide and running from Friday, January 22nd to Friday, January 29th.
In the meantime, ReFrame creative director Amy Seigel has graciously given kawarthaNOW readers an early look at some of the upcoming festival programming in advance of ReFrame's official announcement.
"The program is feeling really exciting," says Seigel. "I think our audiences are in for a treat. There's going to be over 50 films, workshops, panel discussions, Q&As, and more."
Advertisement - story continues below
Despite the fact that the festival has been moved online, there will still be an opening night event, streamed live and in real time so audiences can share a virtual collective experience.
"On the opening night of the festival January 22nd, there will be a keynote address by Drew Hayden Taylor, the award-winning playwright, author, and filmmaker from Curve Lake," Seigel announces.
"Local poets will join Drew and we will be streaming the event live from Market Hall. We really miss our venues so much and we hope to offer audiences a glimpse into at least one of our cherished spaces."
Audiences can also expect to see homegrown works by local filmmakers, investigating current issues through a regional lens.
"Cara Mumford's new film 'Sing Them Home' is a meditation on local water systems," Seigel says, referring to the Métis/Chippewa Cree filmmaker from Alberta who has been living in Peterborough since 2010.
"It is a collaboration with dancer Jenn Cole that incorporates the words of Leanne Besamoke Simpson."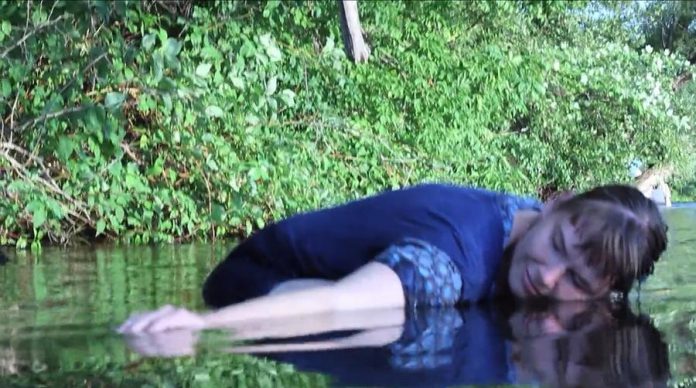 "Also there's 'The River', a short by Benjamin Hargreaves about The River magazine — it's a really wonderful portrait of the community."
"We're also really excited to premiere our first commissioned project that was created in collaboration with Public Energy," Siegel adds.
"It documents many of the local artists who were involved in the Pivot Series and discusses a lot of the issues currently facing the performing arts community."
In addition to programming created by Peterborough and regional filmmakers, audiences can also expect the big-name features that have put ReFrame on the map.
"'9to5: The Story of a Movement' is a film by Julia Reichert and Steven Bognar," Seigel says, pointing out that Reichert and Bognar won the Best Documentary Feature Academy Award last year for their film American Factory.
"The film follows the 1970s movement for office workers that inspired the movie '9 to 5'," Siegel explains, referring to the hit 1980 satrical film starring Jane Fonda, Lily Tomlin, and Dolly Parton. "It's the story of a feminist movement from organizing on a grassroots level to massive nation-wide union building."
VIDEO: "9to5: The Story of a Movement" trailer

Also screening at the festival is the Canadian documentary film No Ordinary Man, directed by Aisling Chin-Yee and Chase Joynt and written by Chin-Yee and Amos Mac, which premiered at the 2020 Toronto International Film Festival in September.
"'No Ordinary Man' documents the life of American jazz musician Billy Tipton," Seigel explains.
"In this film, Tipton's story is reimagined and performed by trans artists as they collectively paint a portrait of this hero."
VIDEO: "No Ordinary Man" trailer

Also screening at the festival are the Canadian documentary films John Ware Reclaimed, which premiered at the Calgary International Film Festival in September, and Judy Versus Capitalism, which had its Canadian premiere at the Hot Docs Canadian International Documentary Festival in May.
"'John Ware Reclaimed' is a film that follows filmmaker Cheryl Foggo on her quest to re-examine the mythology behind John Ware, a black cowboy who settled in Alberta before the turn of the 20th century," Siegel says. "'Judy Versus Capitalism' tells the story of the fight for abortion rights here in Canada through an artful portrait of the life of activist Judy Rebick, and we'll be talking with Judy through the festival."
VIDEO: "John Ware Reclaimed" trailer

VIDEO: "Judy Versus Capitalism" trailer

In addition to the numerous local, national, and international short and feature length documentary films that audiences can watch on-demand for the duration of the festival, ReFrame will also offer many filmmaker talks, panel discussions, Q&As, and workshops.
For the first time ever, ReFrame will be offering a special opportunity for emerging filmmakers in collaboration with Peterborough's Electric City Culture Council (EC3).
"Something that both ReFrame and EC3 are passionate about is to foster a filmmaking community here in Nogojiwanong/Peterborough," says Seigel. "We're excited to have a professional development workshop for emerging filmmakers that will bring together funders and experienced artists to discuss some of the issues and pathways towards making a documentary film."
Advertisement - story continues below
Festival pass holders will have access to all these films, panels, workshops, and more.
All-access passes and five-packs (you can pick your five favourite films to watch) are available for purchase now — they make wonderful holiday gifts — at my.reframefilmfestival.ca/passes/buy. Single film tickets will also be available when the festival's online film guide is released in early January.
Siegel reminds audiences that, just like the traditional in-person festival, there are a set number of "seats" for every virtual screening. This means that, when the film guide is released online in January, you will need to pre-register tickets for each film you would like to see.
kawarthaNOW is proud to be a sponsor of the 2021 ReFrame Film Festival.