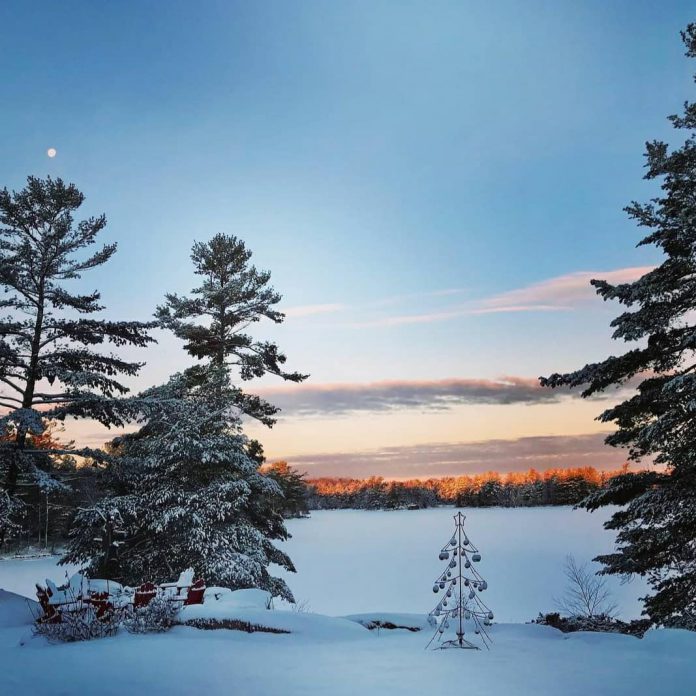 If the pandemic has taught us anything, it's that the best way to de-stress during this uncertain time is by getting outside.
Luckily the temperatures in January co-operated, and our local photographers delivered some of our top images ever.
The trails and parks of The Kawarthas are more important than ever right now — please be sure to take care of the natural spaces when you are using them.
Do you want to get on our top photographers list? All you need is an Insta account and to tag us using our hashtag #kawarthanow when posting your photo.
We share photos from across our readership area, which is the five-county area surrounding Peterborough which includes Peterborough, Northumberland, City of Kawartha Lakes, Haliburton, and Hastings (we sneak in the occasional Algonquin Park picture as well, particularly if it's by a Kawartha photographer).
To see our daily shares of photos, follow us on Instagram @kawarthanow and check out our feed's highlight reels for recaps of every month in 2021.
Advertisement - story continues below
#1. Fresh snow on Stoney Lake by rcamp14 @rcamp14
Posted January 3, 2021. 15.7K impressions, 958 likes
#2. Winter in Fenelon Falls by Duncan Scoff @duncan.scoff
Posted January 15, 2021. 14.9K impressions, 913 likes
Advertisement - story continues below
#3. Snowy owl in Bridgenorth by Brian @bparypa73
Posted January 6, 2021. 14.2K impressions, 854 likes
#4. Snowy owl in Lindsay by Garry Turgeon Photography @getgarryt
Posted January 29, 2021. 14K impressions, 766 likes
#5. Happy otter tracks on Gold Lake by Cindy Bartoli @cbart03
Posted January 14, 2021. 12.6K impressions, 615 likes
#6. White pine in Kawartha Highlands Provincial Park by Tim Haan Photography @tim.haan.photography
Posted January 12, 2021. 12.1K impressions, 674 likes
Advertisement - story continues below
#7. Winter whitewater at Burleigh Falls by Curtis Parypa @curtis_snapshot
Posted January 20, 2021. 11.8K impressions, 756 likes
#8. Otonabee River in Peterborough by Anna K @ania_kisiala
Posted January 4, 2021. 11.7K impressions, 680 likes
#9. Winter in Peterborough's Jackson Park by Krista Bianco @riley0823
Posted January 9, 2021. 11.7K impressions, 678 likes