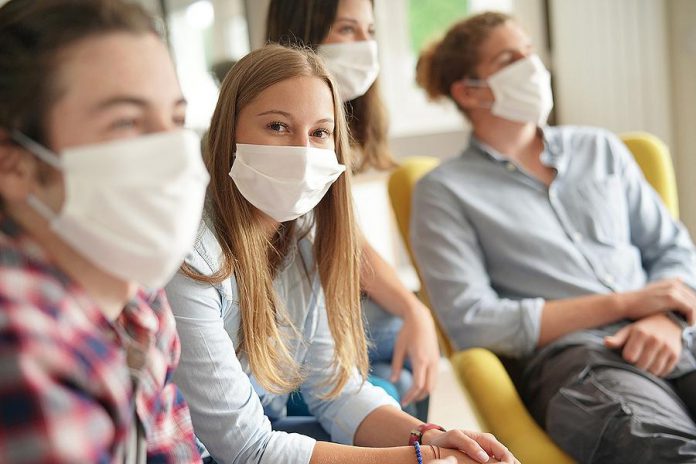 Despite the attainment of another vaccination milestone in the Peterborough region, the number of active COVID-19 cases has seen a sharp increase, with most new cases in the last month among unvaccinated people under 30.
During a Peterborough Public Health media briefing held Thursday (August 26), medical officer of health Dr. Rosana Salvaterra noted that while just four new cases have been detected since Monday, the number of active cases in the region has risen to 15 — a hangover from the 16 new cases reported last week.
"The numbers are tracking higher than two weeks ago," noted Dr. Salvaterra, adding the Delta variant continues to be the "dominant" strain seen locally.
Advertisement - story continues below
"Provincially and nationally, it appears we're on the verge of a fourth wave," she said. "It remains to be seen how intense it may be for us here in Peterborough."
Since July 28, most of the new cases have been seen in those 29 and under, but there have also been a higher number of new cases in the 50 to 59 age group, according to Dr. Salvaterra, who says that "correlates with the slightly lower vaccination rate" in that age group.
The overall vaccination picture is rosier, said Dr. Salvaterra, with original targets now surpassed with 81.1 per cent of residents aged 12 and up having received at least one dose of vaccine and 74.6 of residents aged 12 and up fully vaccinated with two doses. Over the past two weeks alone, 1,700 area residents have received their first dose and close to 4,000 their second dose.
However, with the return to school looming, Dr. Salvaterra pointed to the vaccination numbers for the 12 to 17 age group as cause for some concern, with the number fully vaccinated at just 61.1 per cent. She noted vaccination clinics are being planned for the fall when schools are open.
As has been the practice provincially in recent weeks, Peterborough Public Health is now reporting the vaccination status of reported new COVID cases. From July 27 to August 23, 85.2 per cent of those infected were not vaccinated while another 3.7 per cent were just partially vaccinated with one dose.
Advertisement - story continues below
"This clearly shows how effective vaccines are in preventing cases," said Dr. Salvaterra, noting recent data released by the Ontario Science Table shows that unvaccinated people are eight times more likely to contract COVID-19, 29 times more likely to be hospitalized, and 48 times more likely to be an ICU patient.
As for two trending topics of COVID discussion — booster shots and vaccine passports — Dr. Salvaterra said the local public health team is watching provincial developments closely and is ready to act as required.
"Ontario has been able to move forward with a third dose policy but for a very few select groups. As of now, those groups include people who have received a transplant, are having active blood cancer treatment, or are on an immune modulator medication."
"But in addition, those living in long-term care homes and in high-risk retirement homes can go ahead with a third dose at least five months after their second dose. We are actively engaged with our long-term care facilities in order to support that."
As for the possible issuance of a vaccine passport, Dr. Salvaterra clarified that she and her fellow medical officers of health across the province "would much prefer that any vaccine passport be done federally and provincially" as opposed to locally.
"That's so we don't have a patchwork of approaches from location to location," explained Dr. Salvaterra, noting much work remains to be done on the logistics of a vaccine passport rollout before that can become a reality.
Meanwhile, with the number of COVID cases having dropped dramatically from the number seen this past spring, the number and size of protests by anti-vaccine demonstrators has decreased proportionally.
However, one small protest saw three people work their way to near the Peterborough Public Health office on King Street last Friday (August 20). Police were called and the group was dispersed with no charges laid.