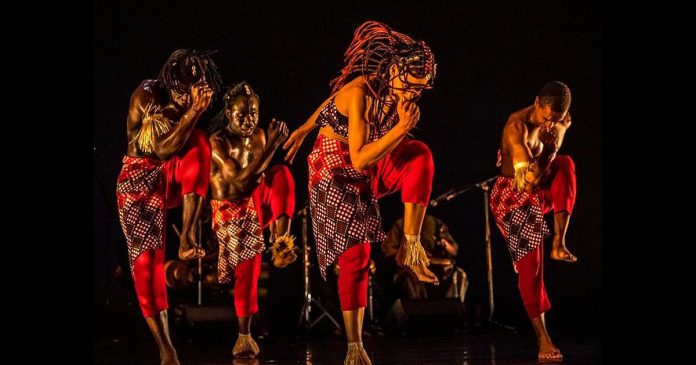 A outdoor double bill of mixed dance is coming to Peterborough and Lakefield on Saturday, September 11th with Heirloom, featuring a premiere performance by Toronto's Lua Shayenne Dance Company followed by a collaboration between acclaimed American dance artists Caleb Teicher and Nic Gareiss.
Presented by Toronto's Fall for Dance North in partnership with Peterborough's Public Energy Performing Arts, Heirloom takes place at 1 p.m. at Millennium Park in Peterborough and again at 6 p.m. at Isabel Morris Park in Lakefield. In case of rain on Saturday, the performances of Heirloom will move to Sunday at the same time and location.
To adhere to pandemic health and safety requirements, the audience for each performance is limited to 120 people. Tickets are $15 per person, available now at ffdnorth.com/programs/heirloom-peterborough.
Advertisement - story continues below
"Thanks to the support and vision of our regional partners, Heirloom has blossomed into a performance series we are incredibly proud to present," says Ilter Ibrahimof, artistic director of Fall for Dance North, in a media release. "It not only takes public health recommendations into account through an innovative new outdoor setting, but also advances Fall for Dance North's mission of making diverse dance forms accessible to as wide an audience as possible."
"As part of our outdoor Pivot 2.0 Series, Public Energy is very excited to be bringing Fall For Dance North's world class percussive dance program to the Peterborough/Nogojiwanong area for performances in Peterborough and the neighbouring town of Lakefield," adds Bill Kimball, executive director of Public Energy Performing Arts.
Around 60 minutes in length, Heirloom begins with the world premiere of "Waves" by the Lua Shayenne Dance Company. Lua Shayenne is a choreographer for the National Ballet School's 2021 Sharing Dance program and tours internationally with Lars Jan's Holoscenes, a multidisciplinary water installation on climate change.
VIDEO: "Waves" and "Vagues" work in progress

Shayenne's dance company draws on the aesthetics and values of West African dance and culture — integrating live drumming, singing , and storytelling — to create dance pieces that seek to upset and challenge multiple conventions and stereotypes.
David MacFarlane of the Toronto Star called the Lua Shayenne Dance Company "a small group of gifted, fearlessly energetic young dancers" and Martha Schabas of the Globe and Mail said the choreography is "riveting to watch" with complex rhythms "attacked with nimble feet and swinging arms."
After the premiere of Waves, which will be followed by a brief intermission, U.S. dancers and choreographers Caleb Teicher and Nic Gareiss will present their acclaimed duo project in Ontario for the first time.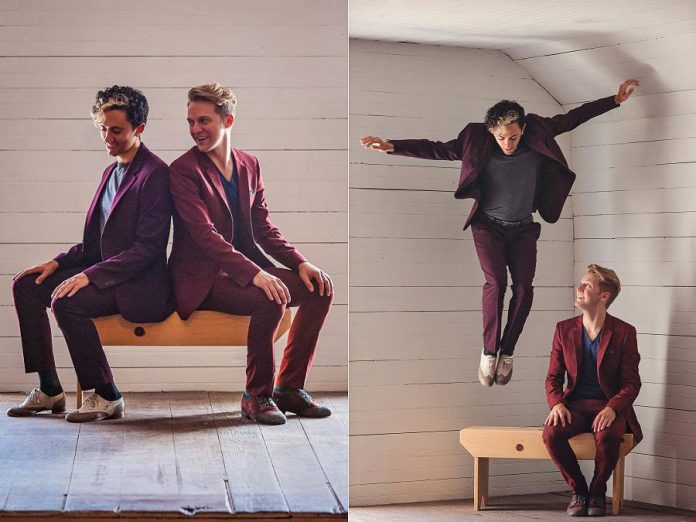 The pair, who describe themselves as kindred spirits, first came together at a week-long retreat for percussive tap, clog, flatfoot, and step dancers.
Based in New York City, Teicher is a founding member of Michelle Dorrance's critically acclaimed tap dance company Dorrance Dance and has performed with the National Symphony Orchestra, composer andpianist Conrad Tao, indie legends Ben Folds and, most recently, with Regina Spektor on The Late Show with Stephen Colbert.
Originally from Michigan, Gareiss draws from many percussive dance traditions and has performed in 15 countries around the world, with the New York Times hailing him for his "dexterous melding of Irish and Appalachian dance."
VIDEO: Nic Gareiss and Caleb Teicher in 2018
Magic happens when Nic Gareiss and Caleb Teicher get together.

Magic happens when Nic Gareiss and Caleb Teicher get together.
Sat 8 Dec, 7:30pm, Solstice Arts Centre, Navan. Book online – http://bit.ly/CalebNic
#tap #tapdance #tapdancing #dance #dancing #guysdancingtogether #twoguysdancing #percussion #vernacularjazz #movement #happyfeet #dancingfeet #tapduet #tapduo #fancyfootwork #footwork #choreography

Posted by Solstice Arts Centre on Tuesday, November 27, 2018
Advertisement - story continues below
Commissioned by Fall for Dance North, the pair's duo project draws from tap, jazz, swing, Lindy Hop, Appalachian clogging, and Irish step dance to seamlessly weave witty informality with virtuosic technique and storytelling.
"The program with Caleb Teicher and Nic Gareiss will be of special interest to this area as it has such a strong step-dancing culture, with performers who are recognized around the country," Kimball says, Most notable, of course, is Lakefield's own Leahy family.
For more information about Public Energy's Pivot 2.0 series of site-specific performances intended for physically distanced outdoor audiences, visit publicenergy.ca/performance/pivot-2-0/.
kawarthaNOW is proud to be a long-time media sponsor of Public Energy Performing Arts.