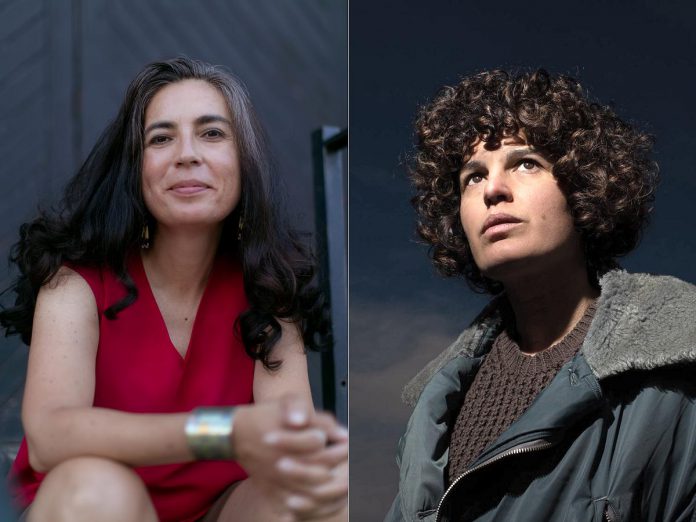 While the 71 social justice documentaries screening at ReFrame Film Festival 2022 are the highlight of the virtual festival running January 27 until February 4, the festival is also hosting a series of live and pre-recorded talks featuring more than two dozen special guests, including filmmakers whose documentaries are screening at the festival.
Opening Night for ReFrame 2022, which begins at 7 p.m. on Thursday (January 27), features a keynote address by renowned journalist Tanya Talaga and a musical performance by Ansley Simpson, with an opening ceremony by Elder Shirley Williams. This event is free and open to the public, worldwide.
Tanya Talaga is an Anishinaabe journalist and speaker. Talaga's mother's family is from Fort William First Nation and her father was Polish-Canadian. For more than 20 years, she was a journalist at the Toronto Star covering everything from health to education, investigations and Queen's Park.
VIDEO: "Mashkawi-Manidoo Bimaadiziwin: Spirit to Soar" clip

Talaga's first book Seven Fallen Feathers is a national bestseller that inspired the award-winning documentary Mashkawi-Manidoo Bimaadiziwin: Spirit to Soar. A highlight of the 2022 ReFrame program, the film is co-directed by Talaga.
The film, and the book which inspired it, shares the story of seven First Nations youth who went missing or were killed in Thunder Bay, Ontario, over the span of 11 years. In the wake of an inquest into the mysterious deaths, the film explores how the youth's families and communities have struggled to carry on while pursuing justice for their loved ones and equity for First Nations people.
The soundtrack for the film was created by Ansley Simpson, a Michi Saagiig Nishnaabe musician, artist, writer, and member of Alderville First Nation. Simpson, whose performance during the ReFrame opening night livestream will feature music from the film as well as from the musician's personal repertoire, garnered two Indigneous Music Nominations and won Best New Artist in 2018 for their debut album Breakwall. In 2021, their collaborative work on Leanne Betasamosake Simpson's album Theory of Ice landed a coveted place on the shortlist for the Polaris Prize.
VIDEO: Mashkawi-Manidoo Bimaadiziwin (Spirit to Soar Soundtrack Remix)

Live talks over the course of the festival include:
A discussion at 2 p.m. on Saturday (January 29) about queer youth and representation with Mars Pendleton and their parent, celebrated author Karleen Pendleton Jiménez, about Pendleton's film My Life With Rainbows, which is part of ReFrame's "The Kids Are Alright: Queer Families Talk Back" shorts program.
A panel discussion at 2 p.m. on Sunday (January 30) featuring local award-winning filmmaker James Cullingham talking about his powerful film The Cost of Freedom: Refugee Journalists in Canada. Cullingham will be joined by Abdulrahman Matar, Arzu Yildiz Arzu, and Luis Horacio Nájera — the three journalists featured in the film.
VIDEO: "The Cost of Freedom: Refugee Journalists in Canada" trailer

A discussion at 7 p.m. on Monday (January 31) with Northwest Territories-based filmmaker Caroline Cox about her film Food For The Rest of Us, which explores radical activism through farming. Cox, who attended Fleming College in Lindsay, and looks forward to reconnecting with her community.
A conversation at 7 p.m. on Tuesday (February 1) about Conserving Catchacoma, a film about protecting the largest-known stand of old-growth eastern hemlock in the Catchacoma Forest in northern Peterborough County. Director Mitch Bowmile will be joined by Katie Krelove of the BC-based non-profit Wilderness Committee and Dr. Peter Quinby, chief scientist with the Peterborough-based non-profit Ancient Forest Exploration & Research (AFER), who identified the stand after AFER found many trees over 120 years old — with the oldest tree, a 350-year-old eastern hemlock, marked for logging.
VIDEO: "Food For The Rest of Us" trailer

A conversation at 7 p.m. on Wednesday (February 2) between Dr. Beverly Jacobs, senior advisor to the president on Indigenous Relations and Outreach at the University of Windsor and filmmakers Courtney Montour (Mary Two-Axe Earley) and Katsitsionni Fox (Without A Whisper) about how their films tie into a lineage of Indigenous feminist histories.
A talk at 7 p.m. on Thursday (February 3) by Shirah Dedman about Follow the Drinking Gourd, a moving, family-friendly documentary about the Black food justice movement.
ReFrame audiences will also get to hear from ReFrame filmmakers from around the world in a series of pre-recorded talks.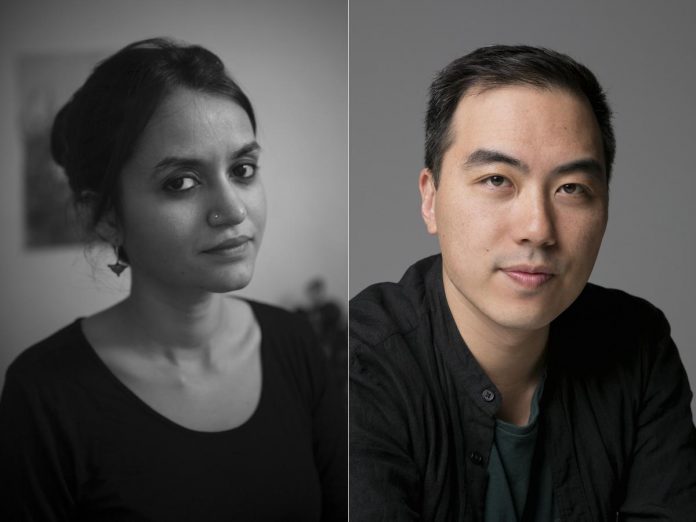 The Danish filmmaker Louise Detlefsen (It Is Not Over Yet) discusses innovative long-term care options for people with dementia, Payal Kapadia (A Night of Knowing Nothing) talks about her experimental approach to portraying the student protest movement in India, Yung Chang (Wuhan Wuhan) talks about working with rare footage from the first wave of the pandemic, and the high school students in the Youth Leadership and Sustainability program take the film Youth v Gov as a jumping off point to discuss local climate activist Shaelyn Wabegijig's role in the upcoming lawsuit against the Ontario government.
All of the talks are available virtually via the ReFrame Virtual Theatre on the Eventive film streaming platform, and are included with the films with which they are associated.
You can watch the films and the talks by purchasing a virtual festival pass, festival 5-packs, or pay-what-you can tickets for single films at reframefilmfestival.ca/festival/passes-tickets/.
VIDEO: "It Is Not Over Yet" trailer

See the full list of live and pre-recorded talks below.
List of Live Talks
Thu Jan 27, 7 p.m.: Opening Night with Tanya Talaga and Ansley Simpson, Mashkawi-Manidoo Bimaadiziwin: Spirit to Soar (free)
Sat Jan 29, 2 p.m.: Mars Pendleton and Karleen Pendleton Jimenez, My Life with Rainbows
Sun Jan 30, 2 p.m.: James Cullingham, Abdulrahman Matar, Arzu Yildiz Arzu, Luis Horacio Nájera, The Cost of Freedom
Mon Jan 31, 7 p.m.: Caroline Cox, Food for the Rest of Us
Tue Feb 1, 7 p.m.: Mitch Bowmile, Katie Krelove and Dr. Peter Quinby, Conserving Catchacoma
Wed Feb 2, 7 p.m.: Dr. Beverly Jacobs in conversation with Courtney Montour and Katsitsionni Fox, Mary Two-Axe Earley + Without a Whisper
Thu Feb 3, 7 p.m.: Shirah Dedman, Follow the Drinking Gourd
List of Pre-Recorded Talks (on-demand)
kawarthaNOW is proud to be a media sponsor of the ReFrame Film Festival.