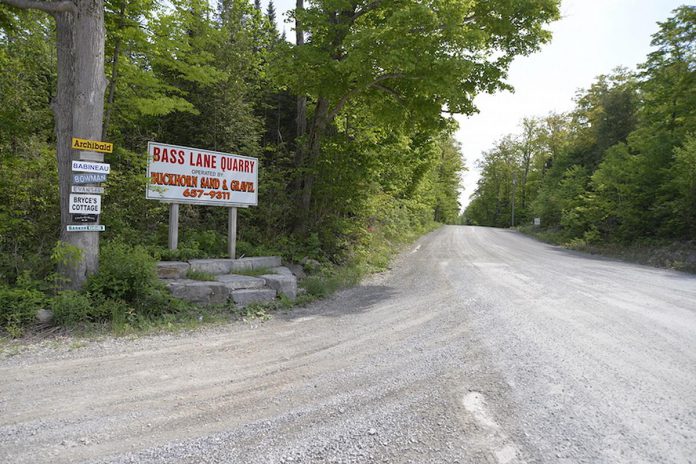 Police have released the name of the victim of a fatal worksite accident at a quarry site north of Bobcaygeon in the Municipality of Trent Lakes on Tuesday morning (May 10).
According to Peterborough County OPP, officer responded to a report shortly after 6:45 a.m. of unresponsive men at 400 Bass Lane, a natural limestone quarry operated by Buckhorn Sand and Gravel off County Road 49 around 15 kilometres north of Bobcayegon.
"The initial investigation revealed that the victims had been trapped between two vehicles," reads an OPP media release.
Advertisement - story continues below
One man was pronounced dead at the scene. On Friday (May 13), police identified the victim as Dustin Aubrey, 20, of North Kawartha Township.
A second man was transported to a local hospital with serious injuries before being flown by air ambulance to a Toronto-area hospital.
The Ontario Ministry of Labour, Training and Skills Development is investigating the cause of the accident with assistance from the Office of the Chief Coroner for Ontario.
This story has been updated with the name of the victim.