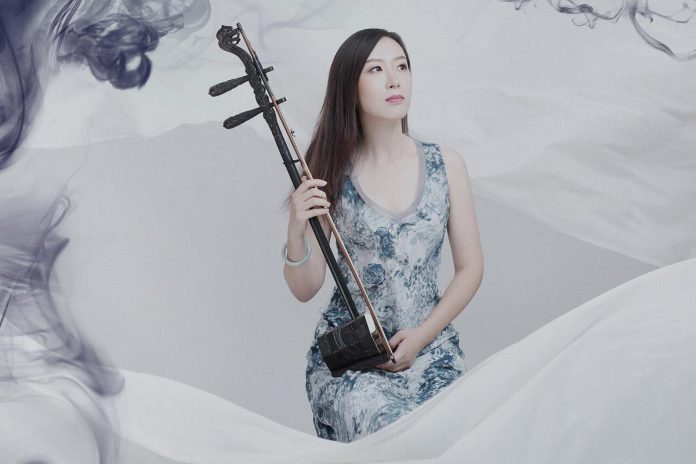 The Peterborough Symphony Orchestra has announced its 2022-23 season, presenting a complete season of five concerts conducted by music director Michael Newnham at Showplace Performance Centre, and welcoming back full-capacity audiences for the first time since the pandemic began.
The orchestra had presented a scaled-down season earlier this year featuring three concerts, each with matinee and evening performances to accommodate reduced audience capacity because of the pandemic. For 2022-23, all concerts will return to a single performance beginning at 7:30 p.m.
The 2022-23 season will begin on Saturday, November 5th with "Welcome Back," a concert featuring a performance of Symphony No. 5, Ludwig van Beethoven's most famous symphony. The concert will also include a performance of Between the Earth and Forever by Canadian composer Kevin Lau, which will spotlight guest soloist Snow Bai on the erhu, a traditional Chinese stringed instrument.
Advertisement - story continues below
On Saturday, December 10th, the Peterborough Symphony Orchestra will bring back its traditional holiday concert with "A Holiday Welcome," featuring a program of seasonal music — including both classical and popular compositions — with vocals by celebrated Canadian baritone James Westman.
The first concert of 2023 will be "An Intimate Welcome" on Saturday, February 7th, highlighting the orchestra's wind section with performances of works by German composer Richard Strauss and French composer Charles Gounod, and the orchestra's principal string players with Czech composer Antonin Dvorak's evergreen quintet Opus 77.
On Saturday, April 1st, "Welcome Spring" will see the Peterborough Symphony Orchestra perform Finnish composer Jean Sibelius's Symphony No. 2, with Canadian virtuoso pianist Alexander Panizza joining the orchestra for Russian composer Pyotr Ilyich Tchaikovsky's Piano Concerto No. 1.
The final concert of the 2022-23 season, "Welcome to the Dance" on Saturday, May 27th, will present the words of Peterborough's first poet laureate Sarah Lewis along with compositions by Russian composer Igor Stravinsky (Firebird Suite), African-American composer Florence Price (Dances in the Canebrakes), and contemporary American composer Leonard Bernstein (Symphonic Dances from "West Side Story").
Season subscriptions for all concerts except the holiday one are now available with prices ranging from $105 to $235 depending on seating, and $10 per concert for student subscriptions. The December 10th holiday concert costs an additional $40 ($12 for students). For season subscriptions, contact the Peterborough Symphony Orchestra at 705-742-1992 or at admin@thepso.org.
Regular single tickets will go on sale on Friday, July 15th with prices ranging from $33 to $55 ($12 for students). Tickets for the December 10th holiday concert will cost $45 ($12 for students). Tickets will be available at Showplace Performance Centre by calling 705-742-7469 or visiting showplace.org.
Advertisement - story continues below
New for the 2022-23 season, the Peterborough Symphony Orchestra will be offering a "rush ticket" program. On the day of each concert, if seats are available, tickets will be made available online for only $20.
"We hope this program will help us welcome more listeners to share the music with us," states general manager Lee Bolton in a media release.
For more information about the Peterborough Symphony Orchestra, visit thepso.org.