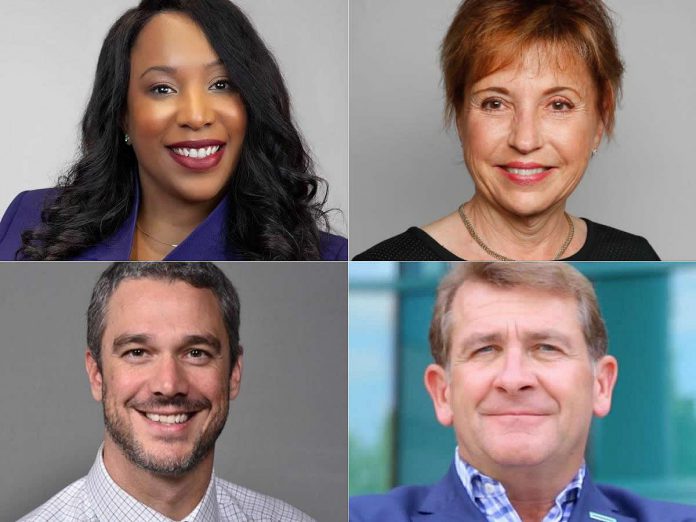 The Innovation Cluster Peterborough and the Kawarthas is bringing back its popular in-person "Electric City Talks" event for the local business community for the first time since the pandemic began.
"Living and Working in a Digital-First World – Technologies and Trends Shaping the Future" takes place from 6:30 to 8:30 p.m on Thursday, October 13th at Showplace Performance Centre in downtown Peterborough.
The free event will include three expert panellists discussing clean technology, information technology, and business innovation as it relates to our digital-centric world, providing perspectives on business strategy, culture, sales, customer journey, marketing strategy, and opportunities for innovation in rural communities.
Advertisement - content continues below
"After a two-year hiatus from in-person events, this EC Talks featuring this amazing panel is the perfect way to bring Peterborough and Kawarthas' business community back face-to-face to discuss innovative opportunities for local entrepreneurs and support business growth in our region," says Innovation Cluster CEO Michael Skinner in a media release.
Facilitated by the Innovation Cluster's board chair Nicole Stephenson, the informal fireside-style chat features Christine Crandell, Jason Wight, and Charlie Atkinson, all three of whom joined the Innovation Cluster's board this past summer.
Nicole Stephenson is the founder of Toronto-based Stephenson Law Group, and has over 15 years of Canadian capital markets experience, specializing in will and estate planning for entrepreneurs and business owners among many other services.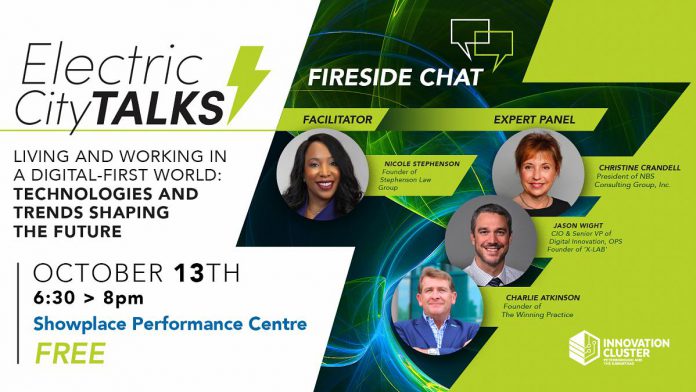 Christine Crandell is the president of California-based NBS Consulting Group, Inc. (doing business as New Business Strategies), a global customer experience and strategy consultancy.
A recognized expert in customer experience, strategic planning, and digital transformation serving Fortune 1000 and growth stage companies worldwide, Crandell has also been an advisor to companies such as Coupa and Social Dynamx, and has led mergers and acquisitions due diligence for Good Technologies/Blackberry.
Based in the GTA, Jason Wight is the chief information officer and senior vice president of digital innovation at Ontario Power Generation (OPG) as well as the founder of X-Lab, an innovation accelerator that fosters creative thinking across OPG, develops new revenue streams, and drives efficiency improvements.
Advertisement - content continues below
Wight has held a variety of leadership positions over his tenure with OPG which led to his current role, where he advances technological solutions within OPG's fleet and within the overall nuclear industry.
Toronto-based leadership consultant Charlie Atkinson has over 40 years of experience building teams, growing businesses, merging companies, optimizing profit and loss statements, restructuring, and more for a variety of corporations such as Xerox, Kodak, and Hewlett Packard Enterprise, from which he retired in 2017.
A year after retirement, Atkinson founded The Winning Practice, which provides results-inspired strategic excellence focusing on people, partnerships, productivity, and profitability. He is also on the national board of directors the Information Technology Association of Canada,
The Innovation Cluster is inviting all entrepreneurs, students, academics, partners, and the local business community to attend. To register for the free event, visit ectalksdigital.eventbrite.ca.