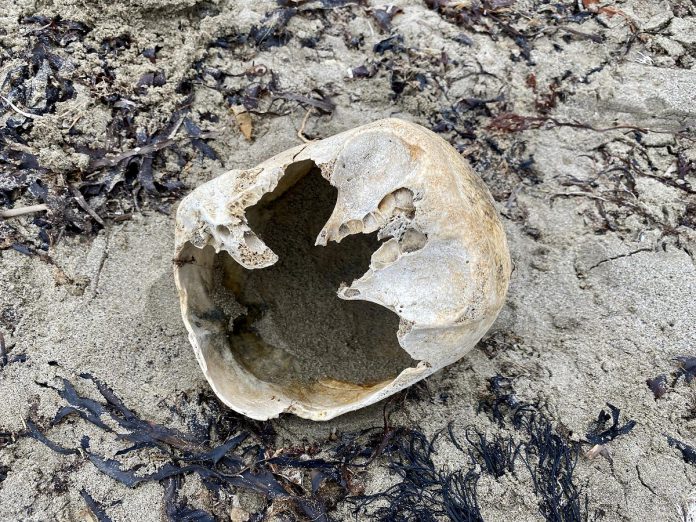 The beach is about as romantic a setting a couple can explore together. So it was that Paul Rellinger Jr. of Peterborough, on vacation this past week in Nova Scotia, took his wife Olivia by the hand and headed to Big Glace Bay Beach near Port Caledonia on Cape Breton Island.
Soft sand beneath their feet, gentle waves rolling ashore nearby, the couple set about exploring the desolate ocean-side stretch. It was then they came across a most unusual — and as things turned out, mysterious — find.
"Our friend Robyn had said 'You've got check out Big Glace Bay Beach … it's big, it's nice, and not a lot of people go there, so it's quiet,'" says Paul Rellinger Jr., who is the son of kawarthaNOW writer Paul Rellinger. "We had walked almost a kilometre, collecting stones, sea glass, and shells and taking some pictures. On the walk back, closer to the grassy area, Olivia and Robyn pointed out what they thought was a ball."
Advertisement - content continues below
Tweet this quote
Protruding partially from the sand, the object of their collective attention was indeed round in shape but, upon taking a closer look, Rellinger realized they had stumbled across something much more intriguing.
"As I looked closer, I said 'That's not a ball … that looks like a skull,'" recounts Rellinger, who picked their find up to examine it further.
"When you rotated it, you could see the brow bone, the ocular cavities, the fusion lines from the skull plate, and you could see a where jawbone would have connected. There was no lower half, so there were no teeth. We saw enough that we were pretty sure it was human. We were like 'What the hell do we do now?'"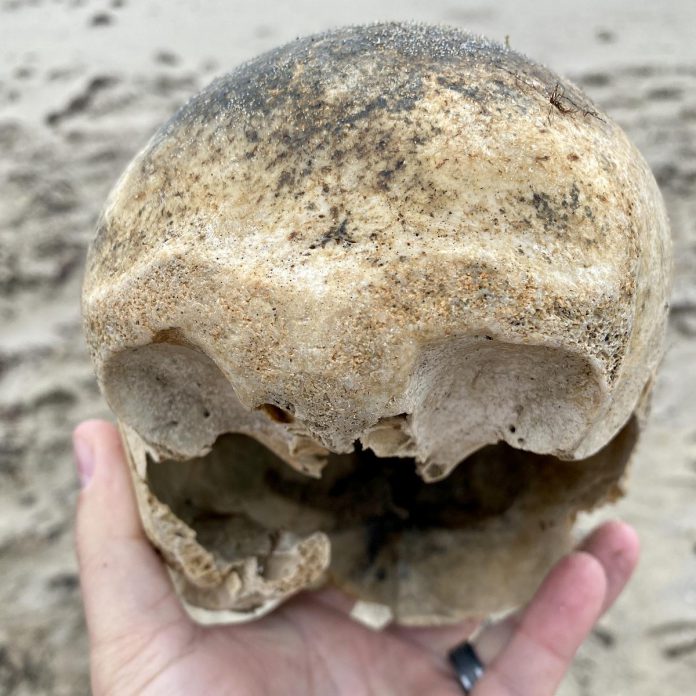 What they did was report their discovery to police.
"We didn't feel right not doing anything," says Paul, adding "If they (police) don't want to do anything, we'll take it and be on our way."
As it turned out, Cape Breton Regional Police were very interested, with a sergeant arriving on scene not long after the call was made.
"We took the skull with us back to our car but I marked the area where we found it with a stick and put a water bottle over it so it was easily identifiable," says Rellinger. "He (the sergeant) was like 'Oh, I hear you might have found something.' The second we showed him, he was like 'Oh, OK.' He looked at and said 'Yeah, let me make a phone call."
The officer said in 35 years "on the job" this was the first time he's been called to investigate a skull discovery.
Advertisement - content continues below
Tweet this quote
After another officer arrived on scene, Rellinger led them to where the skull was found. Police took photos, registered the coordinates of the location, and bagged anything else relevant to the discovery, including two other bones found nearby. That done, the medical examiner's office in Halifax was notified.
"The sergeant said it could be (the remains) of a fisherman from Peru who fell of his boat in the middle of the ocean 10 months ago," says Rellinger, "As far as we knew, it might have washed ashore and became unearthed in the storm (tropical storm Fiona)."
The skull and two bones have subsequently sent to the medical examiner's office and will undergo testing to determine if they are indeed human and, if so, to attempt to identify them via DNA testing.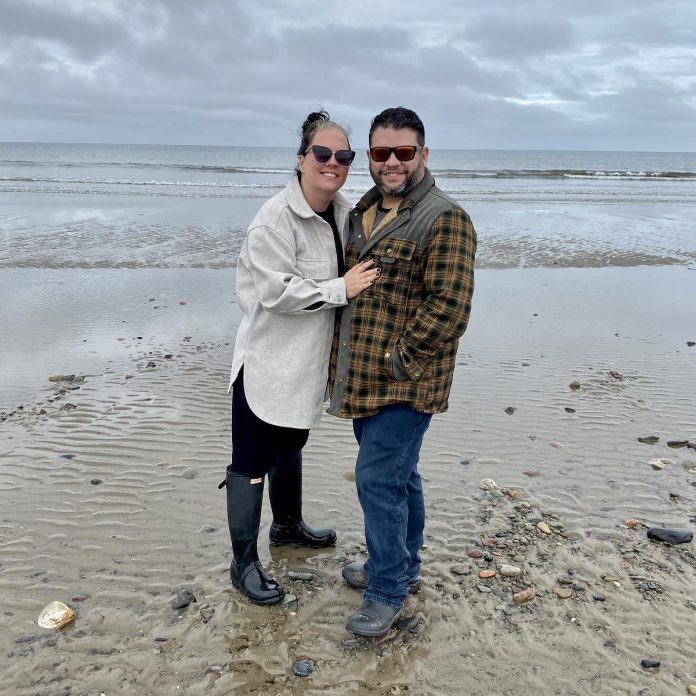 "I made the joke that it would make a great candy dish for Halloween but they (police) were pretty interested in it pretty quickly," says Rellinger, adding that because his wife "didn't want to touch it," taking the skull home would have been a tough sell.
"There was nothing creepy to it, other than the fact that it used to be a human being and something happened, whether it was natural or not, and somehow it ended up on a beach on Cape Breton Island."
"We thought maybe it's a missing person from God knows how long ago and it can bring closure to somebody's family. That's the best case scenario."
Advertisement - content continues below
Tweet this quote
Whatever the outcome, there is one guarantee.
"No one goes on vacation and expects to find human remains," says Rellinger. "This sticks out as a memorable part of the week that happened right at the end. It's something we'll definitely always remember."
Rellinger says police indicated they will reach out later and share any details when they become known.
"If it turns out there is a conclusion instead of a dead end, I think it will become more memorable. If it turns out this is a missing person from 20 years ago and family reaches out to thank us for finding it, that's a whole other story. We'll have to wait and see."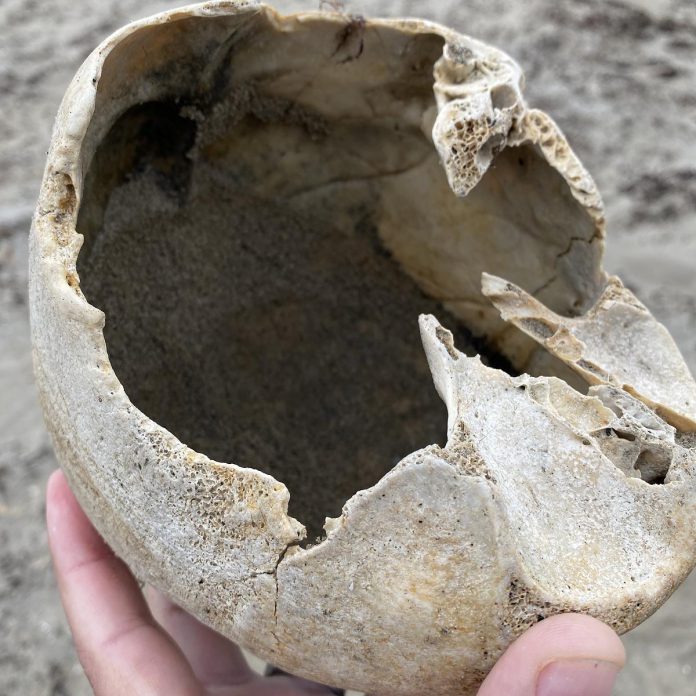 In the meantime, there is one plausible explanation for the skull's beach landing that is rooted in an occurrence dating back to 2014.
In April of that year, CBC reported the disappearance of five graves from a cemetery in Ingonish on Cape Breton Island due to erosion. A human skull and other bones subsequently washed ashore on a nearby beach. According to the cemetery's caretaker, erosion near seaside cemeteries washing remains out to sea is not uncommon.
While the cemetery in question is a considerable distance from where the Rellingers made their discovery, it's not out of the realm of possibility that a similar occurrence happened with the same result.