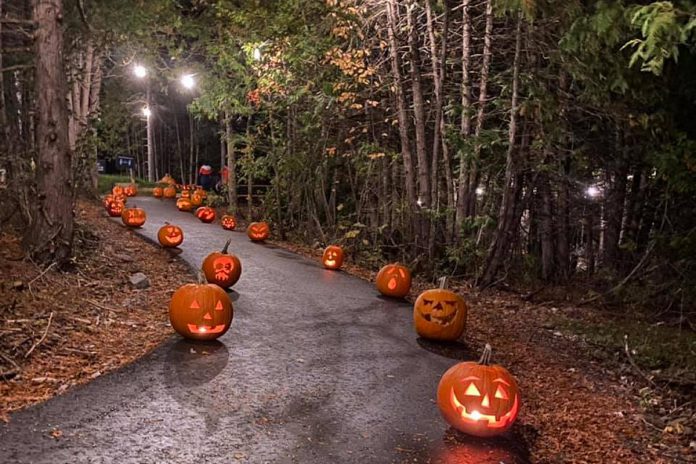 The day after the last of the Halloween candy has been handed out, Kawarthas area residents can put their retired pumpkins to good use by donating them to a local pumpkin parade — after which they'll either be fed to farm animals or composted.
On Tuesday (November 1), Peterborough residents can bring their carved pumpkins (and candles or LED lights) to the Rotary Greenway Trail in East City (between Hunter and Douro streets) for the eighth annual Peterborough Pumpkin Parade, which runs from 6 to 9 p.m. The pumpkins will be on display for the evening, and then City of Peterborough public works will pick them up for composting.
For Port Hope residents, the not-for-profit arts organization Critical Mass is hosting its fourth annual pumpkin parade on Tuesday from 6 to 8:30 p.m. at The Little Station on Lent Lane (15 Elias St., Port Hope). Drop off your carved pumpkins (with a candle or LED light) between 4 and 5:30 p.m. and volunteers with the not-for-profit arts organization and Port Hope Pumpkin Parade November 1, 2021 will set them up in Lent Lane for one last chance to shine.
Advertisement - content continues below
During the pumpkin parade, Two Blue Shirts Productions will also be offering a free screening of their silent film "Colin Carvey's Long Halloween" projected onto the Little Station at sundown. Fellowship Baptist Church Port Hope will be providing complimentary hot chocolate. While the event is free, donations will be accepted so Critical Mass can continue its mission to build a vibrant and more inclusive community through contemporary arts experiences and programming.
At the end of the evening, local farmers are invited to gather up the pumpkins to use as feed. Any remaining pumpkins will be composted courtesy of Harnden Haulage, facilitated by the Municipality of Port Hope.
In Fenelon Falls, The Grove Theatre is hosting its second annual pumpkin parade from 6 to 9 p.m. on Tuesday and Wednesday. Residents can drop off their carved pumpkins between 10 a.m. and 5:30 p.m. at the Fenelon Falls Fairgrounds at 27 Veteran's Way. This free event will take place rain or shine, with parking available on the grass of the Fenelon Fairgrounds just outside the entrance to The Grove. While it is not required, advance registration at www.eventbrite.ca/e/428585479707 will ensure your spot at your preferred time.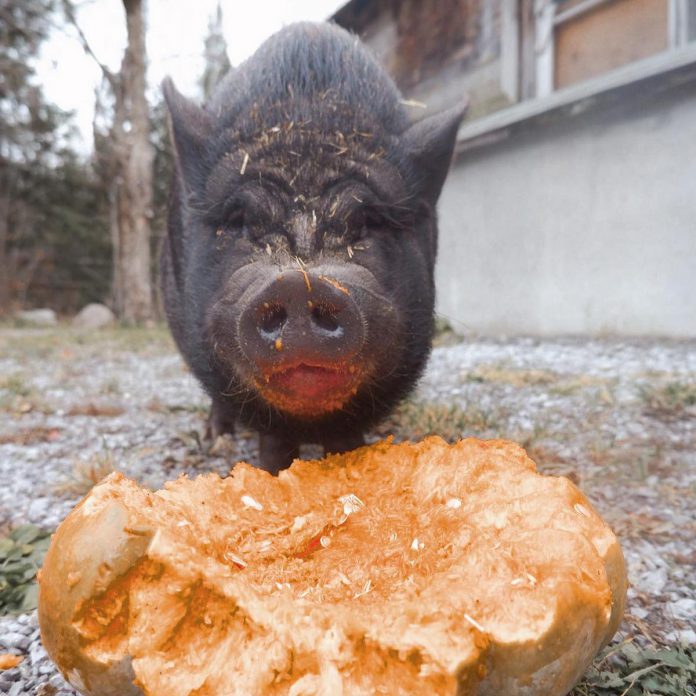 In Lakehurst, Critter Visits at Woolley Wonderland Farm is hosting its second annual pumpkin walk from 3 to 7 p.m. from Tuesday to Thursday at 290 Lakehurst Circle Road, west of Buckhorn and Sandy Beach. You can bring both your carved pumpkins (with a candle or LED light) or non-carved pumpkins. After the walk, the pumpkins will be fed to the animals and some of the seeds will be planted. There's no fee required when you bring your pumpkins, and you'll have a chance to visit with some of the small farm animals as a bonus.
In Norwood, the second annual pumpkin parade takes place from 5 to 7 p.m. on Tuesday at the Asphodel-Norwood Community Centre at 88 Alma Street. Residents can bring carved pumpkins (with a candle or LED light) before start time and they will be place on the path that circles the park.
Havelock is hosting its first annual pumpkin parade at 6:30 p.m. on Tuesday on the Mathison Trail in the Mathison Conservation Area behind the Havelock Community Centre at 39 George Street East. Residents can drop off their pumpkins (with a candle or LED light) between 3 and 3 p.m. at the mouth of the trail behind the arena, or bring them to the event at 6:10 p.m. Havelock residents can also call 705-761-7308 to have their pumpkins picked up for the event.
Advertisement - content continues below
Also in Havelock, the Pearly Acre Pig Sanctuary is hosting its "Pumpkind" pumpkin drive from 11 a.m. to 4 p.m. on Saturday (November 5) at 3967 County Road 44. You can drop off your pumpkins to be fed to the sanctuary's llama and 15 pigs. The event also features a 20-minute visit with the pot-bellied pigs, preceded by a short educational session), along with a hot drink and snacks from from Rosemary & Rind, a bonfire, and a trail walk.
The cost for this event is $25 for adults and $11 for children (free for kids four and under), with proceeds supporting the non-profit sanctuary. You can get advance tickets at eventbrite.com/e/430997443957.
The story has been updated with information about pumpkin parades in Havelock and Norwood.