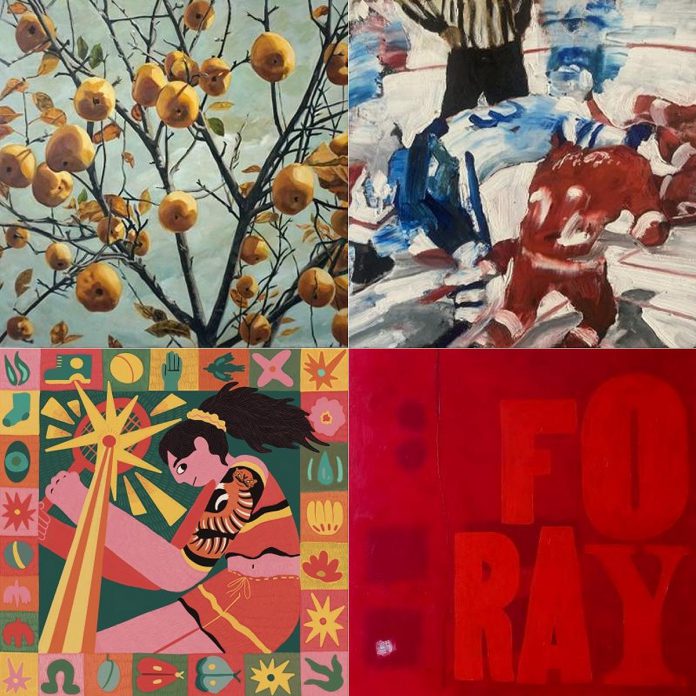 Four local artists — Casandra Lee, John Climenhage, Brooklin Holbrough, and Jeffrey Macklin — have had their artworks selected for the first stage of the City of Peterborough's Indoor-Outdoor public art project.
The artworks will be installed this winter and displayed at Peterborough City Hall, Kinsmen Civic Centre, Healthy Planet Arena, and the Peterborough Sport and Wellness Centre for a term of one year to 18 months. The artworks, which will rotate between sites at the end of each term, will be mounted in the main foyers of each facility and be among the first things visitors will see.
The Indoor-Outdoor project will integrate artwork into city parks, recreation facilities, and other city buildings. The outdoor stage of the project will be completed later this year.
Advertisement - content continues below
Tweet this quote
"The Indoor-Outdoor project, which allows for the display of art in unexpected places, was made possible by a resolution passed by the council in November 2021," says councillor Alex Bierk, chair of council's arts, culture and heritage Portfolio, in a media release. "The goal of this project is to support local artists and enhance the community by bringing art to a wider audience. The success of this project is evaluated not only by the benefits it brings to artists, but also by the pleasure it brings to the many people who will experience the artworks."
Held in December, the call for submissions for the Indoor-Outdoor public art project sought original new, recent, or past works for municipal indoor facilities in the City of Peterborough and was open to professional artists and cultural practitioners living in the City of Peterborough, County of Peterborough, Hiawatha First Nation, and Curve Lake First Nation. The commission value for each artwork is $4,500.
Submissions for the city's public art projects are reviewed by selection committees composed of five members of the community with interests or expertise in contemporary art, architecture, design, engineering, history, or cultural tourism. The members of the Indoor-Outdoor selection committee were Miguel Hernandez, Leslie Menagh, and Jon Lockyer from the community at large, and Su Ditta and Julia Kady Denton from the city's arts and culture advisory committee.