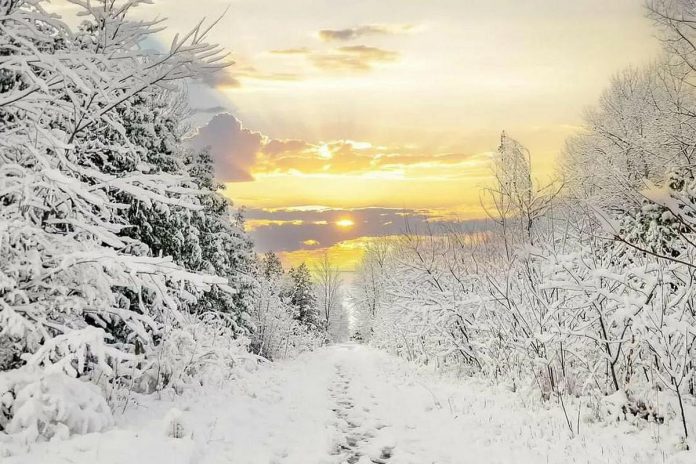 If there's one thing we can count on in January in the Kawarthas, it's snow — and probably a 'January melt' too. This year we had lots of both. Despite the frigid shooting conditions, our local photographers always manage to succeed at making snow and ice look beautiful.
It was also great to start off the new year with two owl photos thanks to Matt Parish, including a snowy owl in early January and a rare sighting of a northern saw-whet owl at the end of the month.
Do you want to get on our top photographers list? All you need is an Insta account and to tag us using our hashtag #kawarthanow when posting your photo.
We share photos from across our readership area, which is the five-county area surrounding Peterborough which includes Peterborough, Northumberland, City of Kawartha Lakes, Haliburton, and Hastings (we sneak in the occasional Algonquin Park picture as well, particularly if it's by a Kawarthas photographer).
To see our daily shares of photos, follow us on Instagram @kawarthanow and check out our feed's highlight reels for recaps of every month in 2023.
Advertisement - content continues below
#1. The Trans Canada Trail in Peterborough by Lester Balajadia @lester.balajadia.photography
Posted January 28, 2023
#2. Northern Lights over Kasshabog Lake by Mike Quigg @_evidence_
Posted January 15, 2023
Advertisement - content continues below
#3. Winter road near Millbrook by Kirk Hillsley @kirkhillsley
Posted January 8, 2023
Posted January 3, 2023
Advertisement - content continues below
#5. Otonabee River in Peterborough by Brian Parypa @bparypa73
Posted January 19, 2023
#6. Making fresh tracks at Marmora and Lake by Martha Hunt @____marthahunt___
Posted January 31, 2023
Advertisement - content continues below
#7. Jackson Park in Peterborough by Lori Mckee @l_mckee
Posted January 12, 2023
#9. Northern saw-whet owl by Matt Parish @dude_with_a_r10
Posted January 30, 2023
#10. Sunriase over Lower Buckhorn Lake by Memtyme @memtyme
Posted January 10, 2023