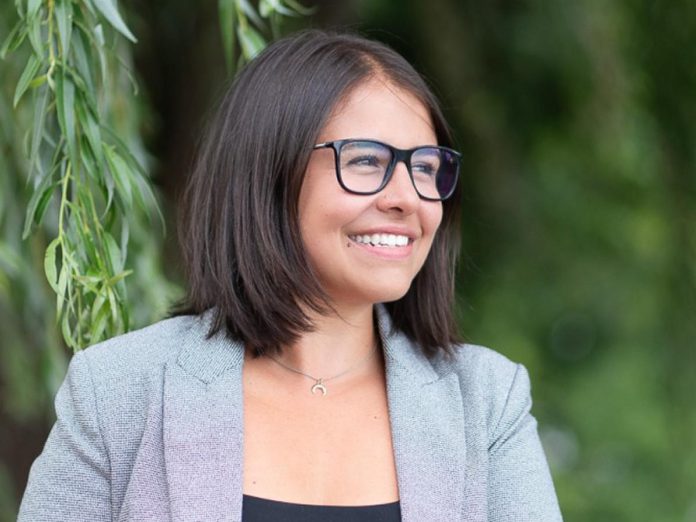 The board of directors of the Innovation Cluster Peterborough and the Kawarthas has announced Camila Duarte is the organization's new executive director.
Duarte has spent nine years in tech innovation, non-profit, and customer-facing industries, providing coaching and relationship building and developing strategic initiatives across international centres in Melbourne in Australia and in Montreal and Toronto.
She has worked at the Innovation Cluster since 2021 as an innovation specialist and programs director, working on initiatives that generated over $1 million in revenue growth, mentoring more than 100 companies, and fostering partnerships internationally and across Canada, including hubs in Manitoba, Vancouver, Guelph, and Cape Breton.
Advertisement - content continues below
"I am grateful to have had the opportunity to understand the Innovation Cluster from its grassroots," Duarte says in a media release. "This provides me with a unique understanding of the entrepreneurial landscape in the regions we serve and what the organization needs to continue its history of driving growth and innovation."
The not-for-profit economic development organization had been looking for a new leader since earlier this year, following the departure of former CEO Michael Skinner and former president John Gillis, who announced in November 2022 they would be resigning from the organization and launching a new venture.
Since February, Nicole Stephenson — founder of Toronto-based Stephenson Law Group and chair of the organization's board — has been the interim chief executive officer.
"Camila's impressive track record, together with her entrepreneurial spirit and proven leadership skills, makes her the right candidate to lead the organization as a prominent and vibrant centre for the incubation of innovation," Stephenson says. "Her dedication, resilience, and transformative vision are the skills that we require in a leader to achieve our ambitious goal to be a catalyst for building, attracting, nurturing, and retaining companies in the region."