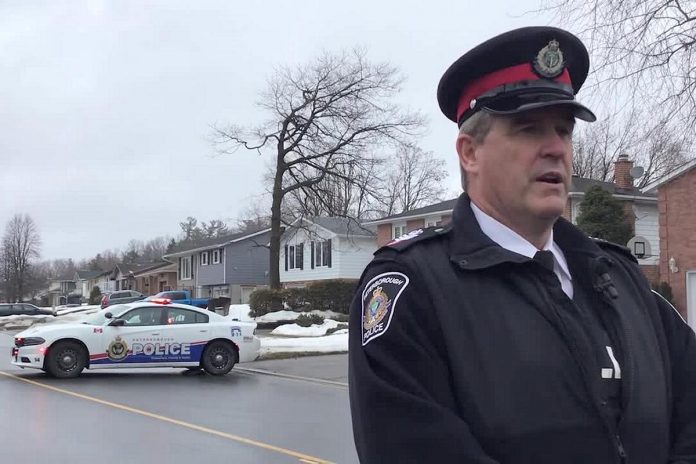 Peterborough police have charged a 43-year-old driver in connection with the death of a three-year-old girl in March.
At 9 a.m. on March 23, 2023, the girl was struck in the driveway of her family home's Woodglade Boulevard between Kawartha Heights Boulevard and Sherbrooke Street by a southbound SUV that had left the road. She was transported to Peterborough Regional Health Centre with life-threatening injuries and succumbed to her injuries later that day.
Two other children were also in the driveway at the time of the collision, but were not injured.
Advertisement - content continues below
Following the girl's death, police would not comment on whether the vehicle left the roadway because the driver was in medical distress, whether the mechanical fitness of the vehicle or speed were factors, or whether the driver would be charged. They said they would be completing a "full investigation."
On Wednesday (September 6), police announced they had completed a five-month investigation and had charged a 43-year-old Peterborough woman with careless driving causing bodily harm or death. The accused woman is scheduled to appear in court September 25.
The collision resulted in Monaghan Ward councillor Matthew Crowley posting on social media to call for the City of Peterborough to install a three-way stop at the corner of Oakwood Crescent and Woodglade Boulevard.
"Speeding and dangerous driving has been something the residents on Kawartha Heights Boulevard and Woodglade have been complaining about for years," Crowley wrote. "The term 'Kawartha Heights Speedway' has been used for years to describe traffic in that area."