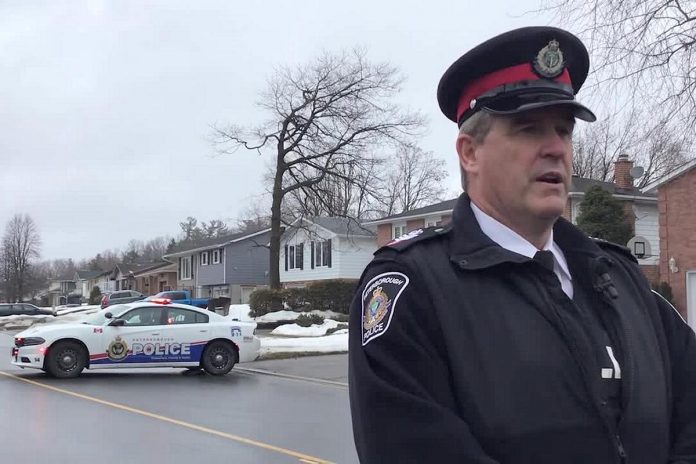 A three-year-old girl has died after she was struck in the driveway of a Woodglade Boulevard home by an SUV that had left the road.
The collision happened around 9 a.m. on Thursday morning (March 23) between Kawartha Heights Boulevard and Sherbrooke Street.
The girl was rushed to Peterborough Regional Health Centre with life-threatening injuries. At 2 p.m. on Thursday afternoon, police reported the girl had succumbed to her injuries in hospital.
Advertisement - story continues below
According to Peterborough police staff sergeant Dan MacLean, there were two other children in the driveway at the time of the collision but they were not injured.
MacLean would not comment on whether the vehicle left the roadway because the driver was in medical distress, or whether the mechanical fitness of the vehicle or speed were factors.
"These are all things that will be part of our investigation, and we'll be completing a full investigation as it is a very serious incident," MacLean said.
VIDEO: Collision Update March 23 2023

Police provided no information about the driver or if they will face charges.
MacLean said he expected the area to remain closed until later on Thursday afternoon while police complete the investigation.
Anyone with information is asked to call Peterborough Police at 705-876-1122 x555 or Crime Stoppers at 1-800-222-8477 or online at online at stopcrimehere.ca.