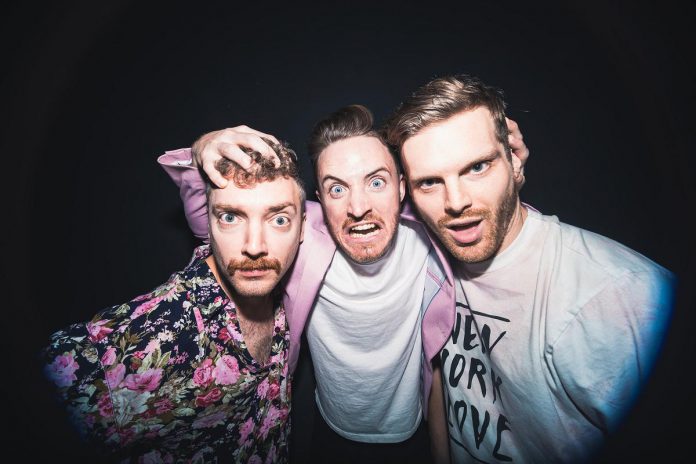 Every Thursday, we publish live music events at pubs and restaurants in Peterborough and the greater Kawarthas region based on information that venues provide to us directly or post on their website or social media channels. Here are the listings for the week of Thursday, March 23 to Wednesday, March 29.
If you're a pub or restaurant owner and want to be included in our weekly listings, please email our nightlifeNOW editor at nightlife@kawarthanow.com. For concerts and live music events at other venues, check out our Concerts & Live Music page.
With the exception of karaoke, we only list events with performing musicians. Venues may also host other events during the week (e.g., dancing, DJs, comedy shows).
Advertisement - content continues below
Arthur's Pub
930 Burnham St., Cobourg
(905) 372-2105
Thursday, March 23
8-10pm - Open mic w/ Bruce Longman
Friday, March 24
4pm - Mike Barnes
Saturday, March 25
8-11pm - Fiona Milner
Black Horse Pub
452 George St. N., Peterborough
(705) 742-0633
Thursday, March 23
7-10pm - Jazz & Blues ft. Rob Phillips Trio and Carling Stephen
Friday, March 24
5-8pm - David Shewchuk; 9pm - Pop Machine
Saturday, March 25
5-8pm - Brisk Recharge; 9pm - Gunslingers ($10)
Sunday, March 26
4-7pm - Hillary Dumoulin & Brandon Humphrey
Monday, March 27
6-9pm - Rick & Gailie's Crash & Burn
Tuesday, March 28
7-10pm - Open stage
Wednesday, March 29
6-9pm - Dan Stoner
Coming Soon
Friday, March 31
5-8pm - The Wild Cards; 9pm - Between The Static
Saturday, April 1
5-8pm - Jon McLurg; 9pm - Lindsay Barr
Sunday, April 2
4-7pm - Cheryl Casselman Trio
Wednesday, April 5
6-9pm - Victoria Yeh & Mike Graham
Burleigh Falls Inn
4791 Highway 28, Burleigh Falls
(705) 654-3441
Coming Soon
Sunday, April 9
Mike Graham
Friday, April 14
Jake Dudas
Canoe & Paddle
18 Bridge St., Lakefield
(705) 651-1111
Saturday, March 25
7pm - Groove Horse
Coach & Horses Pub
16 York St. S., Lindsay
(705) 328-0006
Thursday, March 23
10pm - Open jam w/ Gerald VanHaltren
Friday, March 24
10pm - Karaoke
Saturday, March 25
10pm - Karaoke
Advertisement - content continues below
The Cow & Sow Eatery
38 Colborne St., Fenelon Falls
(705) 887-5111
Sunday, March 26
5-7pm - Open mic night
Crook & Coffer
231 Hunter St. W., Peterborough
705-876-0505
Thursday, March 23
7-10pm - Marsla Lukianchuk & Mike Graham
Friday, March 24
8-10pm - Karaoke w/ Stoeten
Saturday, March 25
3-5pm - The Skelligs; 7:30-10:30pm - Johann & Friends
Sunday, March 26
2-5pm - Buskin' Sunday
Erben Eatery & Bar
189 Hunter St W,, Peterborough
705-304-1995
Thursday, March 23
8pm - Cheryl Casselman (no cover)
Wednesday, March 29
8-11pm - Open mic hosted by Joan Lamore
Coming Soon
Friday, March 31
8pm - Moffatt Avenue, Far From Infamy, Treadmills At The Playground ($15)
Ganaraska Hotel
30 Ontario St., Port Hope
(905) 885-9254
Saturday, March 25
2-6pm - Live music TBA
Graz Restobar
38 Bolton St., Bobcaygeon
705-738-6343
Saturday, March 25
7:30pm - Four Lanes Wide
Advertisement - content continues below
Jethro's Bar + Stage
137 Hunter St. W., Peterborough
705-931-0617
Thursday, March 23
6-8pm - The Boogie Time Ramblers w/ Sam Allison; 9pm - Tapes In Motion
Friday, March 24
5-7pm - Chester Babcock; 8-10pm - Charlie Horse; 10pm - Doghouse Orchestra
Saturday, March 25
6-8pm - Libby & Cal w/ Mary Kate Edwards; 8-10pm - Mattie Leon; 10pm - Meredith Moon w/ Crooked Creek
Sunday, March 26
3-6pm - Open Blues Jam
Monday, March 27
8pm - Karaoke w/ host Anne Shebib
Wednesday, March 29
8pm - James Blonde w/ JJ and The Pillars ($15 in advance at https://jamesblonde.ca/shows or $20 at the door)
VIDEO: "FOMO" - James Blonde

VIDEO: "Ink & The Ash"- JJ and The PIllars featuring Alyssa Morrissey

Kelly's Homelike Inn
205 3rd Street, Cobourg
905-372-3234
Saturday, March 25
4-8pm - Little Lake
The Lokal Hub and Eatery
97 King St., Woodville
705-344-9145
Coming Soon
Friday, March 31
7:30pm - The Rustbuckets
Saturday, April 1
7-10pm - Mark Thackway
Mainstreet Bar & Grill
1939 Lakehurst Road, Buckhorn
(705) 657-9094
Saturday, March 25
7-10pm - Aubrey Northey
McThirsty's Pint
166 Charlotte St., Peterborough
(705) 743-2220
Friday, March 24
8pm - Cale Crowe
Saturday, March 25
9pm - Sean Jamieson
Sunday, March 26
7pm - Open mic
Tuesday, March 28
8pm - Emily Burgess
Wednesday, March 29
9pm - Greg Dowey
Moody's Bar & Grill
3 Tupper St., Millbrook
(705) 932-6663
Saturday, March 25
2-5pm - Charlie Horse
Advertisement - content continues below
The Muse Gallery & Cafe
23 Bridge St., Bancroft
613-332-1573
Coming Soon
Saturday, April 1
7-9pm - The Coe Hill Girls
Oasis Bar & Grill
31 King St. E., Cobourg
(905) 372-6634
Sunday, March 26
6-9pm - PHLO
Pie Eyed Monk Brewery
8 Cambridge St. N., Lindsay
(705) 212-2200
Coming Soon
Saturday, May 6
7pm - D-Sisive, Forest Gumption, and Es ($20 in advance at www.eventbrite.ca/e/528738800987 or $25 at the door)
The Publican House
300 Charlotte St., Peterborough
(705) 874-5743
Thursday, March 23
7-9pm - SJ Riley
Friday, March 24
7-9pm - Mike Graham
Puck' N Pint Sports Pub
871 Chemong Rd., Peterborough
(705) 741-1078
Friday, March 24
7pm - High Waters Band
Saturday, March 25
7pm The Acoustically Hip
Red Dog Tavern
189 Hunter St. W., Peterborough
(705) 741-6400
Thursday, March 23
8pm - Monowhales ($10 in advance at www.ticketscene.ca/events/43636/)
Coming Soon
Friday, March 31
9pm - BA Johnston, the Mickies, Beef Boys ($10 at door)
Saturday, April 1
10pm - The Human Rights w/ Dub Trinity, MUVA Soundsysterm, DJ Chocolate ($16.50 in advance at https://www.eventbrite.ca/e/475884131247, $20 at door)
Friday, April 14
9pm - Cheap Suits, Kingfisher, Nothing Serious, Bayside Dropouts ($10 at door)
Thursday, May 4
8pm - The Bravery Shakes w/ Kyla Tilley and Paul Cafcae
The Rockcliffe - Moore Falls
1014 Lois Lane, Minden
705-454-9555
Saturday, March 25
7:30pm - Bob Webster
Coming Soon
Friday, March 31
8pm - Jeff Moulton
Saturday, April 1
8pm - Joe Garrisi
Scenery Drive Restaurant
6193 County Road 45, Baltimore
905-349-2217
Friday, March 24
4-7pm - Mike Tremblay
Saturday, March 25
4-7pm - Darren Bailey
Southside Pizzeria
25 Lansdowne St. W., Peterborough
(705) 748-6120
Friday, March 24
9am-12pm - Open mic
The Thirsty Goose
63 Walton St., Port Hope
Friday, March 24
8pm-12am - Jacob Henley
Saturday, March 25
8pm-12am - Jordan Thomas
The Venue
286 George Street North, Peterborough
(705) 876-0008
Coming Soon
Friday, April 14
9pm - Madchild Live with Robbie G ($25 general admission, $50 VIP plus fees in advance at https://www.eventbrite.ca/e/516035545207)