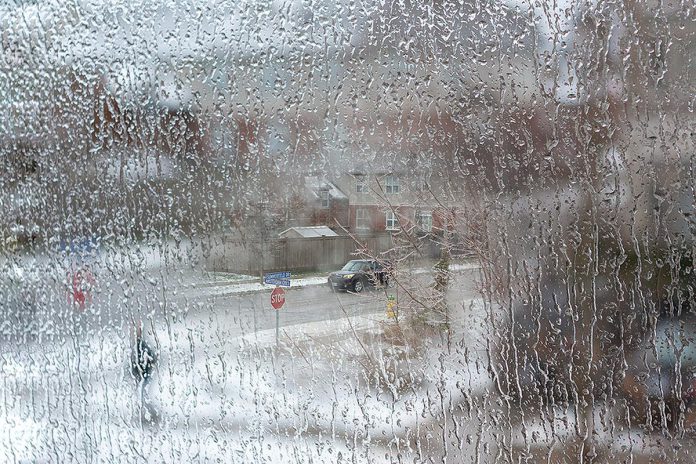 Environment Canada has issued a special weather statement for the entire greater Kawarthas region for a wintry mix of precipitation on Saturday (March 25).
The special weather statement is in effect for Peterborough County, the City of Kawartha Lakes, Hastings County, Haliburton County, and Northumberland County.
For the southern areas of the region, precipitation in the form of snow or possibly freezing rain is forecast to develop Saturday morning. Any snow or freezing rain will rapidly transition to rain late Saturday morning or Saturday afternoon, as temperatures quickly rise above zero. Some impacts to travel will be possible Saturday morning.
Advertisement - content continues below
In addition to the wintry precipitation and rain, strong winds gusting up to 70 or 80 km/h are also expected Saturday into Saturday night. Given the forecast of these strong winds, local power outages will be possible.
For the northern areas of the region, snow is forecast to develop Saturday morning or early Saturday afternoon. The snow is expected to last for a few hours before transitioning to rain Saturday evening or Saturday night. Snowfall accumulations of 5 to 10 cm will be possible.
However, areas near Algonquin Park and the Ottawa River Valley may receive as much as 10 to 15 cm of new snowfall before the change to rain. Given this snowfall, impacts to travel can be expected.
There remains uncertainty as to the exact details of this coming weather event.