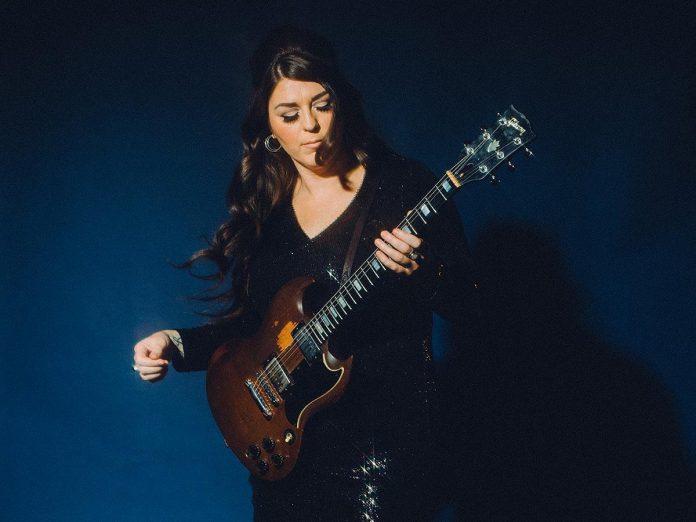 There's something about the great outdoors that agrees with musician Terra Lightfoot, who recently released her latest album Healing Power and will be performing at Peterborough's Market Hall at the end of November.
Whether walking alongside a rural dirt road in her Haliburton Highlands home or sitting atop a majestic Austrian mountain, the Juno award-nominated singer-songwriter and guitarist is at peace and, as such, inspired.
"The first time I was in Austria was about five years ago," recalls Lightfoot, who was beginning a three-month European tour at the time. "Despite how well my career was going, I wasn't feeling as great about it as maybe I should have. Healing Power is about where I was at that moment five years ago. I started to write songs about things I had never written about — friendships, a friend struggling with addiction, and my childhood. For me, that was healing."
Advertisement - content continues below
Tweet this quote
Released in mid October, Healing Power is Lightfoot's fifth studio album and the springboard for a tour of Ontario that includes a return to Market Hall Performing Arts Centre on Thursday, November 30th. Tickets for the 8 p.m. show, being opened by Ennismore native Melissa Payne, cost $20 ($25 for cabaret seating) and are available online at www.markethall.org.
On that Austrian peak, Lightfoot sang and played guitar in the shade of a lonely larch tree. For her, that tree symbolized perseverance. She resolved, then and there, to keep growing and changing.
"I later brought my husband to Austria to that same tree," she says, referring to American musician Jon Auer (The Posies, Big Star, Sky Cries Mary), noting Auer shot the Healing Power album cover photo there. "We hiked up that same mountain. It took just as long, if not longer. When I was originally up that mountain, he was not in my life. I met him a few days later, which seems miraculous."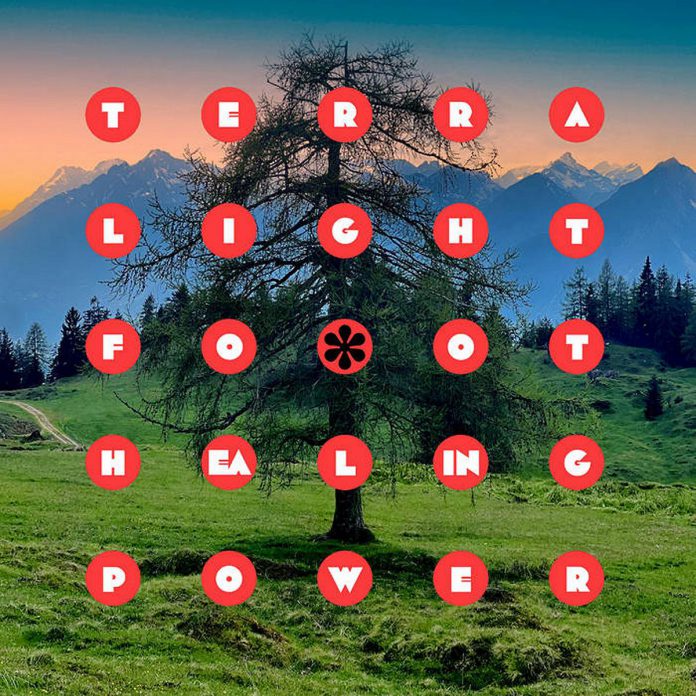 "If you get the vinyl copy of the record, there are a bunch of hidden messages that we put into the design," Lightfoot adds. "One of them is something we always say to each other before every show: 'To the healing power of rock and roll'."
"I know from being at shows, whether I'm an audience member or whether I'm on the stage, everyone feels better after. I've never walked out of a show feeling worse than I did when I came in. Music is healing for all of us, no matter what kind it is, no matter who's playing it. It always feels good."
Since Lightfoot's first serious step onto a stage in 2010 as a member of the country-folk band The Dinner Belles, the Hamilton native has left her audience feeling more than good, her multi-octave mezzo-soprano singing voice and explosive electric guitar talent capturing, and keeping, rapt attention en masse.
Advertisement - content continues below
Tweet this quote
In 2011, Lightfoot's self-titled debut album put forth a modern folk sound but, come 2014, that changed dramatically when indie rockers Gus van Go and Werner F came on board to produce her follow-up album Every Time My Mind Runs Wild. Now there was a rockier power-pop edge to Lightfoot's sound that was here to stay.
If there's such a thing as a breakout year, 2017 was it for Lightfoot as her third studio album, New Mistakes, was nominated for a 2018 Juno Award as the Adult Alternative Album of the Year. For his part, producer van Go was shortlisted for not only a 2018 Juno for Recording Engineer of the Year but also long-listed for a 2018 Polaris Music Prize.
In October 2020, Lightfoot released Consider The Speed with a new producer in Jay Newland. For Healing Power, however, the duo reunited.
VIDEO: "Cross Border Lovers" – Terra Lightfoot

VIDEO: "Kept You In My Pocket" – Terra Lightfoot

"He (van Go) and I have a really good thing going," understates Lightfoot. "We just feel very comfortable together. We can say anything to each other. We can say 'I don't like that. Let's move on' or 'You know what? I love that. Let's chase it'. The inspiration is always there with us, and there's a lot of trust. That's really important in the studio. You've got to trust the person you're working with."
Reflecting on her evolution as a songwriter and performer, Lightfoot says it has been "a great ride." That said, she notes her emergence as a solo performer wasn't all that sure-footed.
"That first record, I was so afraid to share with anybody other than the band," she recalls, adding "The band actually threatened to put it out under their own name if I didn't go to (independent record label) Sonic Union and ask them to put it out."
Advertisement - content continues below
Tweet this quote
"I think a lot of it for me has been confidence," Lightfoot reflects. "That has often come from people ahead of me in the business, whether it's Whitehorse or Blue Rodeo. Different bands that have brought me on tour, I got a lot of encouragement from them. Also from my old country band, The Dinner Belles, I got so much confidence."
Noting her great aunt played lead guitar and sang in a country band in the 1970s and, in the decade prior, her grandmother played piano on the VIA train between Toronto and Montreal, Lightfoot says, in hindsight, it's hardly a stretch that she followed her own musical path.
"As a musician, you always need to know there's a reason to keep going," says Lightfoot. "In my family, it was what people did. But I also love it. I love travelling with my friends. I have a great band. It's a great thing to be able to go on the road and play music with your buddies."
VIDEO: "Darker Than Your Dark" – Melissa Payne

Buddies like Melissa Payne, whom Lightfoot first met at the Peterborough Folk Festival and has become closer to over the past four years.
"She and I get along like a house on fire," says Lightfoot. "She's so much fun and so talented — a great songwriter. When I heard her song Darker Than Your Dark, my mind was blown. She's always up for a laugh. That's my favourite thing about her. I love playing with people who also have fun off stage."
Payne isn't the only local musician that Lightfoot is a fan and friend of. She mentions Jimmy Bowskill in the same vein. She recorded "Anyone But Me" — the first demo for Healing Power — at his Cobourg studio, which ended up on the album pretty much as is.
Advertisement - content continues below
Tweet this quote
Lightfoot is also no stranger to Peterborough's Market Hall, having performed there last December with roots rockers Blackie and the Rodeo Kings — Tom Wilson, Stephen Fearing, Colin Linden, John Dymond, and Gary Craig. In fact, she joined the Juno award-winning band as a special guest on every date of their 25th anniversary cross-country last year and has continued to tour with them this year.
"It feels really good coming back there (to Peterborough) on my own steam," says Lightfoot. "I've always felt very connected to Peterborough, especially since I've become better friends with Melissa, James McKenty, and Greg Keelor. It's such a great community. I'm not from there but I feel like I'm part of it."
Married just this past August to Auer — she calls Healing Power "her honeymoon record" — Lightfoot is loving the country life, with the Hamilton native having moved to the Haliburton Highlands with her then-fiancé in late 2020.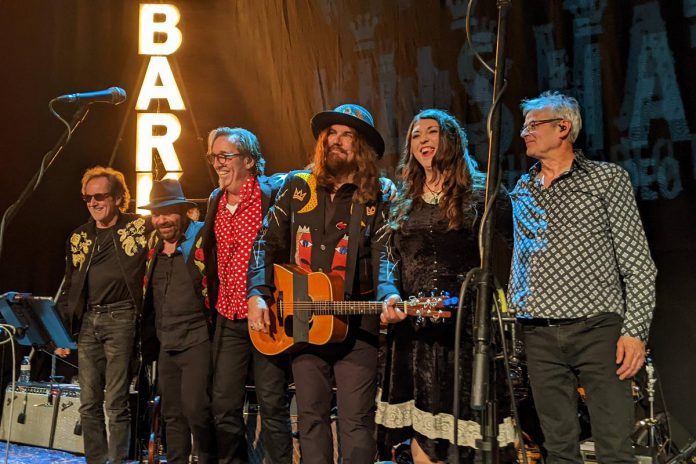 "There is a great sense of peace you obtain from living in the woods," says Lightfoot. "I've been inspired in a way I never was before living here."
"My trips to record in the city … you get that two and a half hour drive, which is great because I love to write when driving — pulling over and writing lyrics. I've stopped many times. Only one time was I stopped by a cop for pulling over at the wrong part of the highway. He called in on his radio and said 'Uh, we have a 36-year-old female taking notes'. I was like 'I'm not taking notes, I told you I'm writing a song'."
The Healing Power tour, says Lightfoot, will wind up in her hometown, where she has been writing with fellow Hamiltonians Tom Wilson and Daniel Lanois.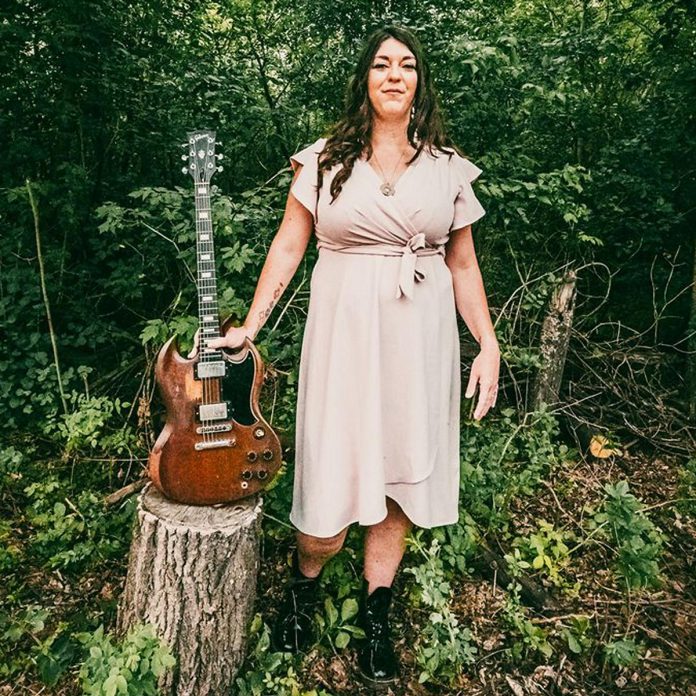 Tweet this quote
"As an artist, there's pressure to always be producing something new, which I don't necessarily adhere to," confesses Lightfoot. "But for the first time, I feel ready to start writing again as a new record is coming out. I've always felt so exhausted from touring but this time I'm like 'Yeah, I can see myself doing that again'. I've normally taken about three years between records but I don't think I will this time."
Not lost on Lightfoot is the prospect of longevity in the music business and the challenges associated with that.
"How many women over the age of 50 are still touring? Not a lot. That's part of my reason that I look to the future and think 'OK, what's going to happen if nobody keeps going?'. You've got to keep trying to make your best, most authentic work. What do we have if not that? I'm 37. I'm already over the hill so I might as well just keep going."
VIDEO: "Someone Else's Feelings" – Terra Lightfoot

VIDEO: "Sleepyhead" – Terra Lightfoot

When all is said and done, Lightfoot is grateful for what has been "an amazing life."
"I'm married to someone who had a very successful career. He's a little bit older than me, so it's very funny to have my career kind of blossom alongside having him with me. For him, it's just normal but I'm like 'Wow, this is really cool. It's very exciting. Always.'"
For more information about Terra Lightfoot and to stream her music, including Healing Power, visit www.terralightfoot.com.