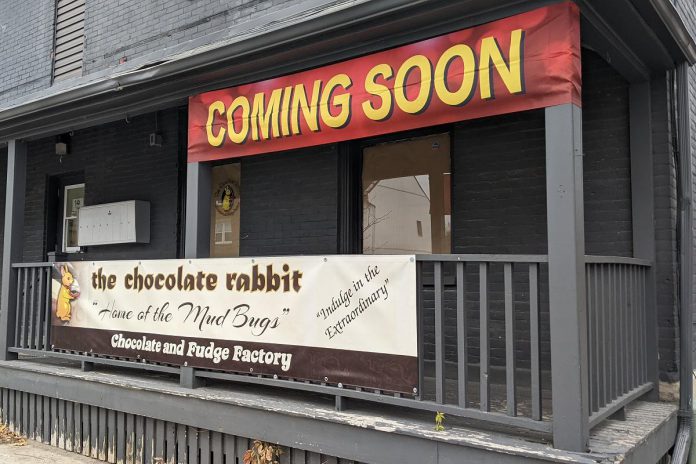 There's some good news and bad news for Peterborough residents with a sweet tooth.
The good news is that Lakefield's The Chocolate Rabbit is opening a new location in East City just in time for the holiday season. The store at 72 Hunter Street East will open on Tuesday, November 21 with a grand opening taking place at 10 a.m. on Saturday, December 2nd.
The bad news is that Flossophy, a popular candy store located just across the street, will be closing after Christmas Eve.
Advertisement - content continues below
The Chocolate Rabbit's East City shop is its third location, joining the original Lakefield location and a second location in Bancroft.
A signature shop in the village of Lakefield for the past 17 years, The Chocolate Rabbit at 11 Queen Street was founded by Lois and Larry MacEachern in 2006. When Lois decided to retire, Lakefield entrepreneurs Elaine and Scot Webster and their family took over the business in August 2021, committing to keep the MacEacherns' traditions and legacies alive, including the shop's popular "mudbugs" — bite-sized chocolate-covered caramel and almond candies lightly sprinkled with sea salt.
In July 2022, the Webster family expanded by opening a second location at 16 Bridge Street West in Bancroft, in the building formerly occupied by the Fudge Factory & Emporium.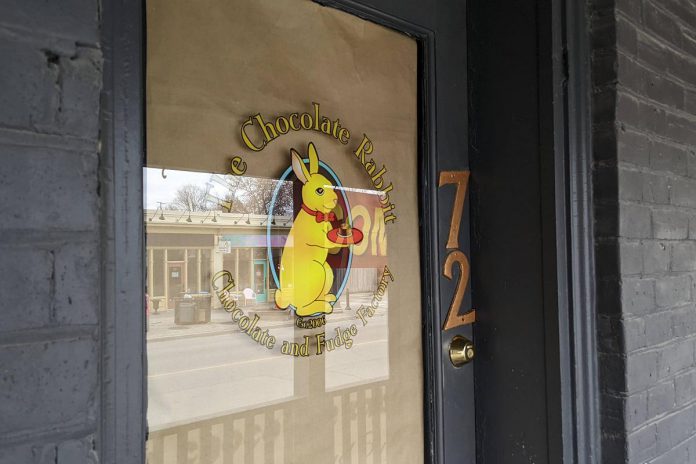 The Chocolate Rabbit's new location in East City was previously occupied by a barber shop and is currently being renovated.
"Even though this will be a third location added to the mix, it will still present each and every one of our customers with the same charm and village-like experience," reads a media release on Saturday (November 11) from the Webster family.
"The grand opening will consist of getting to know the Webster family, checking out the new location in East City Peterborough, a draw to win a few personalized Chocolate Rabbit gift baskets and, of course, taste-testing some of our amazing chocolate. It will be fun for the entire family so feel free to bring yours along for this exciting and spectacular day that you won't want to miss."
Advertisement - content continues below
While East City will be welcoming The Chocolate Rabbit in December, it will also be saying goodbye to another popular independent candy shop. Danielle McIver, owner of Flossophy at 75 Hunter Street East, announced on social media on Friday the retail storefront would be closing after Christmas Eve after more than two years.
McIver first launched Flossophy — which initially specialized in multiple flavours of hand-spun cotton candy — as an online-only business in March 2020 during the pandemic. She opened the East City shop in June 2021 and began selling gourmet popcorn, homemade chocolate, candy apples, soft-serve ice cream, gummies, and novelty candy, expanding the product line earlier this year to include flour-based confections including Japanese mochi donuts.
While the East City storefront is closing, McIver says the Flossophy brand will continue.
"There are still things developing and I will tell you as soon as I am able," McIver writes on Facebook. "We will make sure you know where you can get your Flossophy fix, don't worry."
This story has been updated with the November 21st opening date of The Chocolate Rabbit's East City location.