"Beer is naturally a friend to a baker," says Lisa, a chef of more than 25 years.
Recently, the owner of Black Honey Desserts expanded operations to include a brand new bakery located right behind the popular Hunter Street cafe.
"Primarily we think of alcohol as something to enhance food and the dining experience," says Lisa, who has recently started creating a variety of decadent cheese and pound cakes as well as specialty breads with beer.
"However, beer and other spirits are the most ancient foods. When we started baking the breads with beer we felt like we were going back to the time of the monks," she laughs. "When you combine flour, salt and some baking soda to 12 ounces of beer to make a loaf of bread it's a very simple and pure process. I really enjoy it because I feel like I'm getting back to basics. That's a lot of fun for me."
Not to mention a big draw to the bakery Lisa opened less than six months ago.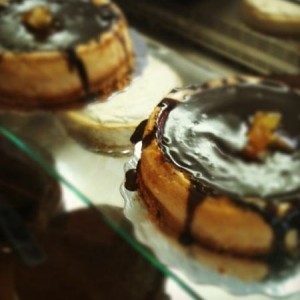 "I've created a bit of a monster with the bread it's become so popular," she says. "It all happened by chance as a result of meeting Mitch Kacsmar from Lake of Bays Brewery in Muskoka at the recent Kawartha International Wine and Food Festival. He handed me a couple of cases of beer and asked me if I wanted to create some recipes with it. It just snowballed from there."
Six different recipes were developed using both the beer brewed at Lake of Bays and Peterborough-based The Publican House.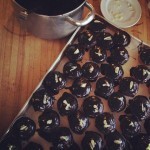 "I wanted to include local, micro-brewed beer in the recipes so I created three for each," says Lisa. Brown Sugar Stout Cheesecake and Black Pepper Ginger Cake covered in Mocha Porter (Lake of Bays) Fudge sauce, White Pepper Lemon Loaf featuring a reduction made of lemon juice, sugar and Square Nail Pale Ale (The Publican House) and some specialty beer breads. "The beers from these breweries are really great and we had a lot of fun drinking them while we were cooking," she laughs.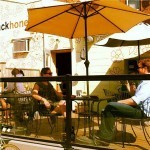 Spurred by her recent success in bread baking, Lisa says she can't keep enough of the Jalapeno Cheddar and Potato Cumin varieties on the shelves.
"It's still new for us, but people are really enjoying the bread and coming in to the bakery specifically for it, which is really great."
Black Honey Desserts is located at 221 Hunter Street West www.blackhoneydesserts.com @blackhoneycake on Twitter.