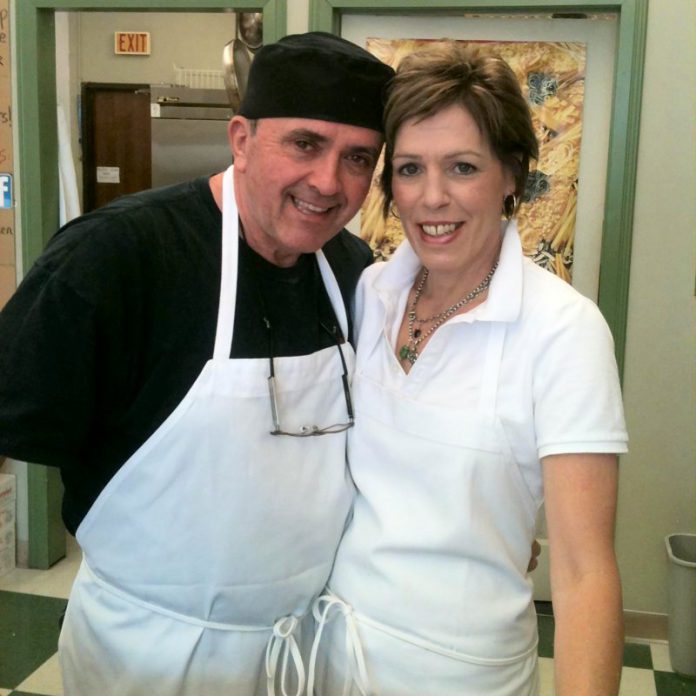 [tabs style="1″] [tab title="
The Pasta Shop
"]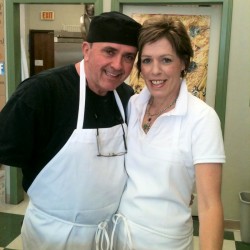 "Welcome to The Pasta Shop, where we serve real Italian Food."
Owner Paul Leroux means it.
He and his partner Suzanne have dedicated more than 21 years to perfecting recipes for hand-made pasta, gourmet sauces and prepared meals.

"We use only fresh, locally sourced food and ingredients for our products," explains Paul who, by the way, is French Canadian, not Italian.
"You won't find anything artificial in what we make because, if it's not real, it's not good for you."
More than 100 different products are available at the Sherbrooke Street store that's become a go-to for customers within the city of Peterborough and as far away as Ottawa, Toronto and beyond.
"Some very famous people call us on for special occasions or when they're serving a lot of people for a dinner party," explains Suzanne. "But we're not going to name drop," she laughs.
"Let's just say we're really honoured people have chosen to call us time and again when they've got a multitude of caterers and shops to choose from. It's a great compliment for us, but we really love serving a wide spectrum of people; from working mothers to retired folks who spend the majority of their time relaxing and enjoying life at the cottage."
Famous for their signature style lasagna, manicotti, and cannelloni, The Pasta Shop has recently expanded their repertoire of sauces to include chicken cacciatore, roasted red pepper, tomato-carrot, clam, whiskey rose, vodka and rib in addition to the classic meat, alfredo and tomato-vegetable.

"People who love something rich and hearty really enjoy the rib sauce," explains Suzanne. "The Food Network continues to influence and impact our customers' tastes. They're more adventurous and willing to experience and try new things."
In addition to their sauces, The Pasta Shop produces a variety of dips, spreads and salsas to accompany their freshly made products. Their fresh garlic hummus is a house favourite.
Chef Simon Brown, who works closely with Paul and Suzanne, is excited about the line of rubs they have started producing for the barbecue. "They're made with fresh herbs and spices and they can really add some kick to chicken, beef and ribs."
A love for not only what they do but where Paul and Suzanne live has been a key ingredient in their success.
"We've got the best of everything right here in the Kawarthas," says Suzanne. "A great mix of farmland and water with city living. Not to mention the music which we love to go and hear whenever we can."
"We love working and living in downtown Peterborough. We wish more people would enjoy what our downtown has to offer — like plenty of free parking," she says.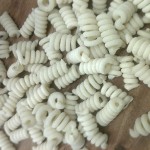 Because their pasta is made fresh daily, Paul says the key ingredient for preparation is simply water. "Lots of water. No oil and never rinse the pasta in cold water either. Keep all of that fresh goodness in there before you eat it."
When I ask him if he's got any other tips or sage cooking advice, he tells me the best way to enjoy his home-style lasagna — meat or vegetarian — is "when you share it with friends and family."


[/tab] [tab title="Contact The Pasta Shop"]
The Pasta Shop
165 Sherbrooke Street
Peterborough, Ontario
K9J 2N2
Telephone: 705-745-6080
Hours
Tuesday to Friday: 9 am – 6 pm
Saturday: 9 am – 5 pm
Free parking.
[/tab] [tab title="
Location Map
"] [/tab] [/tabs]
Follow The Pasta Shop on Facebook and Twitter:

---
All photos by Carol Lawless.