Canadian band Lee Harvey Osmond (stylized as LeE HARVeY OsMOND) has been selling out across Canada during August and September.
Peterborough will have a rare chance to catch the band on November 14th at the Market Hall. Local duo Dylan Ireland and Melissa Payne will be opening the concert, which is presented by KawarthaNow.com.
Lee Harvey Osmond features Tom Wilson (of Junkhouse and Blackie and the Rodeo Kings fame) along with several stellar Canadian musicians — a posse that Tom refers to as his "fellow folk sinners".
Although the band is Tom's brain child and he's front and centre on guitar and vocals, he insists that it's not a solo act. Instead, he says it's a "band identity" — a level playing field with no room for ego — which results in a focus on the artists and their great music.
"I'm just the delivery boy for the songs," Tom says. "I consider that I'm sitting on a huge cargo of greatness when I'm sitting in with that band. It is about putting together a room full of people that you completely trust and will follow into the firing line."

"The more we have a community like Lee Harvey Osmond — people that relate to each other that otherwise you wouldn't see together — the better," Tom continues. "Blackie and the Rodeo Kings are another example. I'm lucky to be in two bands where you see them onstage and think, 'What are these guys doing together?'"
Tom struck Canadian rock gold in the '90s as the leader of the much-loved Hamilton band Junkhouse, and then found a whole new audience as a crucial component of roots-rock super-group Blackie and the Rodeo Kings, who have enjoyed recent success with their album Kings and Queens, a collaboration with some of the finest female artists in the field of Americana and roots music.
Tom also released solo albums in 2001 and 2006, and his 2005 collaboration with Bob Lanois, The Shack Recordings, was critically acclaimed.
A Quiet Evil was Lee Harvey Osmond's debut album in 2009, a result of Tom conspiring with Latent Recordings owner/producer Michael Timmins (of the Cowboy Junkies) to create a new category of music that Tom calls "acid folk". As part of the tour for that album — which was lauded by critics and made it to the Polaris Prize long list — Lee Harvey Osmond performed at the Market Hall in Peterborough in 2009.
Lee Harvey Osmond's latest release, The Folk Sinner, is the logical progression of acid folk. Produced once again by Michael Timmins, Tom co-wrote the songs with musical icons Josh Finalyson of The Skydiggers, Paul Reddick and Colin James, Colin Cripps, and Colin Linden (also a member of Blackie and the Rodeo Kings).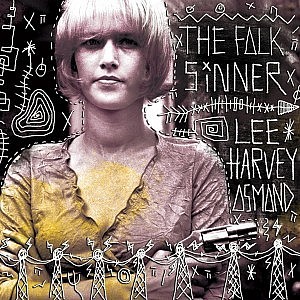 Musical accompanists include Ray Farrugia (formerly of Junkhouse), Brent Titcomb, and Reddick. Horns, vibes and pedal steel add atmosphere, while Oh Susanna, Andy Maize, Margo Timmins and Hawksley Workman help mix things up vocally.
When asked to define acid folk, Tom jokes that it makes for prime "uneasy" listening.

"But it works because the focus is on being artists and not what the perception is," he explains. "It's about playing music without showing off. Nobody is trying to lead or push their way to the front of the pack when we're are playing these songs. There's a lot of funkiness and groove in this, but it's not like we're trying to see who has the biggest dick."
"To me, it's a new generation of folk music, 'cause we're really paying attention to groove," Tom adds. "Yet these are still songs you can sing around a kitchen table."
You can hear what he means by visiting www.latentrecordings.com and www.leeharveyosmond.com, and checking out Lee Harvey Osmond at the Market Hall on November 14th.
Lee Harvey Osmond – "Devil's Load" (from The Folk Sinner, featuring scenes from the film My Father and the Man in Black)
Lee Harvey Osmond – "Break Your Body" (from The Folk Sinner, featuring scenes from the film Dead Flowers)
Lee Harvey Osmond – "Queen Bee" (from A Quiet Evil)
CBC interview with Tom Wilson (including a performance of "I'm Going to Stay That Way" from A Quiet Evil)
---
Dylan Ireland and Melissa Payne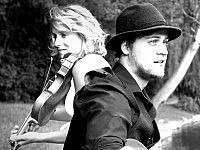 Dylan Ireland and Melissa Payne are opening for Lee Harvey Osmond on November 14th at The Market Hall.
Typically seen on stage as part of Express & Co., performing as a duo has allowed Dylan and Melissa to present their songs in a more intimate and theatrical manner.
Dylan keeps the beat with his bass drum while also delivering on his vocal and guitar duties, while Melissa completes the experience with fiddle, rhythm guitar and harmonies. Dylan was named Emerging Artist at this year's Peterborough Folk Festival and Melissa has just completed recording of a solo album at the farm/studio of Blue Rodeo's Greg Keelor.