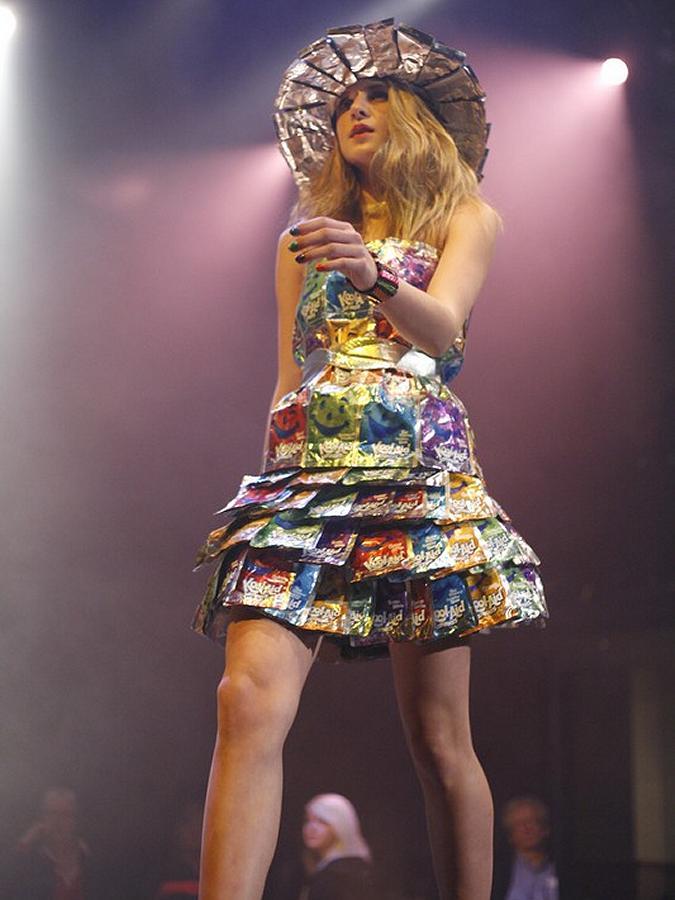 Coco Chanel and Giorgio Armani eat your hearts out. You may have reached the status of all-time fashion icons, but have you ever managed to create a stunning dress out of hardware supplies, or pennies? No … we didn't think so.
These are just a couple of the imaginative pieces that have featured in past Wearable Art Shows. Other dazzling creations have included a black-light-emblazoned suit made of paper, a surgical bandage ballerina outfit, and a spritely ensemble crowned with an incredible chapeau made of plants and flowers.
Possibly the perfect outing for you and your Mom on her special weekend, the now perennially popular event also features The Runway Challenge.
Six artists/designers are matched up with six local businesses and challenged to create a stunning work of sartorial genius to be strutted down the catwalk at Market Hall.
The catch? The artists only find out what materials they'll be working with a month ahead of time, and those materials have nothing to do with fashion. The result is a fashion show unlike any other — where wildly creative outfits are modeled and presented in a fun and theatrical way.
This year's Runway Challengers and their partner businesses are: Amber Conlon and The Endeavour Centre with Merrett's Home Building Centre, Nepher Lewis and Peterborough Green-Up, Catalina Motta and Rebecca Padgett and The Night Kitchen, Rachel Robichaud and Custom Copy, Wes Ryan and Lori Brand and Lakefield Pantry, and Tori Silvestri and Pammett's Flowers.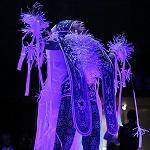 The proceeds of this dynamic fundraiser support Public Energy's passion for supporting risk-taking artists and electrifying the community with powerful dance, performance, and theatre events like the upcoming Erring on the Mount festival.
And the show goes on! The wild array of unconventional materials used to create imaginative fashion continues with dozens of other offerings from participants including STRUTT Central Models & Talent, students from Lakefield College School, and other local and regional artists/designers in the Wearable Art Show.
In this gala night for the masses, you'll also be able to take part in one of the most sought-after silent auctions around. There are more than $10,000 in prizes, including a Vermont ski/tennis condo vacation, a command fire performance from The Pyroflys, goods and services provided by local businesses, and beautiful works of art. Art created live during the show by recent Peterborough Art Battle Champion Jenny Kastner will also be up for auction.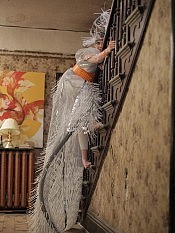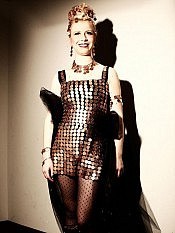 The delights will keep coming while you enjoy plenty of gourmet treats, and the MC for the evening Laurel Paluck will keep things jumping in an outfit designed by Max Price in partnership with Cahill Furs. This night of spectacle and enthusiastic fun will also shimmy and sparkle with tunes from DJ Tammy12Step and a performance by Sarah Rudnicki and her troupe of Middle Eastern dancers.
As an audience member, you're invited to dress up and get down with all the artistic milieu and glamour of a fashion show with none of the pretense. This is a night all about fun, creativity, and celebration.
The Wearable Art Show featuring The Runway Challenge takes place on Saturday, May 10th at Market Hall Performing Arts Centre (140 Charlotte St., Peterborough). Doors open at 7 p.m. and showtime is at 8 p.m.
Public Energy would like to thank all of the artists, participants, businesses, and the event sponsors Knock On Wood, KawarthaNow.com, and Big Sky Design for making this wonderful event possible.
General admission tickets ($20 or $15 students and underwaged) are available through the Market Hall Performing Arts Centre box office, at www.markethall.org or by calling 705-749-1146. For table seating by the catwalk, the cost is $30 per person (please contact Public Energy directly at 705-745-1788). Come on your own or put a table together.
Wearable Art Show 2013
Runway Challenge 2013