On three Mondays in June, director and playwright Beth McMaster celebrates the lives of three of the greatest performers of the twentieth century — Bob Hope, Noel Coward, and Frank Sinatra. In conjunction with The Gardens of Peterborough, Beth is relaunching three of her most popular shows that feature the stories and music of these legendary performers: On the Road with Bob Hope, Noel Coward in The Studio, and Sinatra and Friends.
All three shows in the Legendary Icon Series take place in the Nexicom Lounge of Showplace Performance Centre in Peterborough.
As writer and narrator of these well-researched productions, Beth takes her audience through the lives of these great performers using different forms of media. With her husband Stuart providing a PowerPoint presentation featuring photos and images, Beth highlights the interesting tales of their lives — complete with drama, trivia and laughter. This takes place between musical performances by Wayne Robinson, Kate Suhr, and Bob Trennum.

"I follow the lives of these three people and relate it all to world events or songs that have happened in that era," Beth says.
The result is a multimedia experience that allows the audience to rediscover what made these performers so prominent in the last century and why they are still so beloved today.
Beth has been creating presentations on the lives and times of interesting entertainers since she put together her first presentation based on the life and poems of Dorothy Parker for the Shakespeare Club a number of years ago.
"Everybody loved it," Beth explains. "After I did it at Shakespeare Club, I thought it would be a nice little afternoon show for Showplace."
Noel Coward in The Studio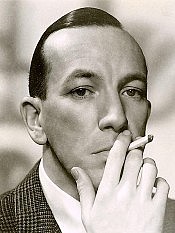 Beth's second production was based upon the life of British entertainer Noel Coward.
Possibly the most niche of Beth's subjects, Noel Coward was a playwright, poet, composer, director, actor, and singer who dominated the British stage in the 1920s through to the 1940s. Coward was known for his wit, flamboyance, and personal style.
It was his poetry that drew Beth into researching Noel Coward.
"I like researching history," Beth says. "Noel Coward was born a few days before the beginning of the twentieth century, and his work flows right through to his death in 1973."
Along with series regulars Wayne Robinson, Kate Suhr, and Bob Trennum, Gillian Wilson also performs in this show.
On the Road with Bob Hope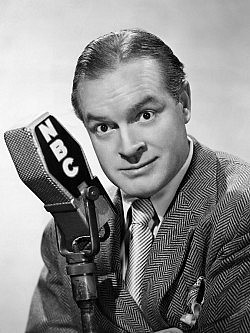 Very few performers had a career longer — or connected so closely to world history — than that of Bob Hope. From his start in vaudeville to finding popularity on radio, movies, and television, Bob Hope's greatest contribution to history were his infamous USO tours that entertained the troops during World War II and continued right through to Desert Storm.
Beth deeply researched Bob Hope's life to find interesting bits of trivia that help create the narrative of his story.
"Bob Hope was a Brit and he came to America at age three," Beth explains. "When he came over, his mother would sing American songs such as 'Take Me Out to the Ball Game'. I do a lot of research to find out information like this."
In telling his story, Beth also brings in the stories and the music of the people who Hope performed with, both on the screen and during the USO shows.
"Bob Hope was not known for his singing, but he did sing alone," Beth says. "So I relate to the people that he sang with like Ann-Margret, Bing Crosby, Judy Garland, and Rudy Vallée."
Sinatra and Friends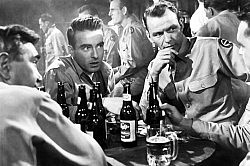 Beth's third show,
Sinatra and Friends
, features Wayne Robinson in the role of the famous crooner Frank Sinatra.
One of the most dynamic and popular entertainers of the last century, Sinatra also has the reputation as being one of the most explosive, controversial, and often misunderstood entertainers.
Beth dealt with Sinatra by focusing on the positive aspects of his persona.
"A lot of people come out of the Sinatra show saying they didn't like him before going in, but really liked him after seeing the show," Beth says. "I didn't paint him lily white, but I didn't focus on the negative aspects of his life either."
"Sinatra had a loyalty that was unshakeable — and he had the voice," Beth adds. "That's where it all starts. He had a very interesting life. He had his ups and downs. At his lowest point, he was considered a has-been by the time he was in his thirties. But then he did From Here to Eternity and focused on movies for a while — and then he came back bigger than ever."
Again, Beth brings in the stories and music of performers who worked with Sinatra in the past, including Bing Crosby, Judy Garland, Willie Nelson, John Denver, and Dionne Warwick.
Three loving tributes to three legendary performers … Beth McMaster's productions are a combination of history, information, and entertainment focusing on extraordinary individuals. In today's modern entertainment world, there aren't any performers who match the caliber of Bob Hope, Noel Coward, and Frank Sinatra. It's going to be a wonderful experience that's sure to delight audiences.
"The shows have sold out every time," Beth says about the past presentations. "People love these shows. Everybody leaves in a good mood."
On the Road with Bob Hope will be presented on Monday, June 9th, Noel Coward in the Studio will be presented on Monday, June 16th, and Sinatra and Friends will be presented on Monday, June 23rd. For each show, there are performances at 2 p.mm and 7 p.m. Tickets for each performance are $17, available at the Showplace Box Office, by phone at 705-742-7469 or toll free 1-866-444-2154, or online at www.showplace.org.